So glad to have such a nice response to my first ever giveaway!
And the winner is…..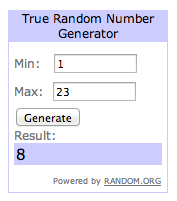 (I just realized that my comments aren't numbered, so I've ordered them from first received to last. So, from the top of the comment list going down. Just making sure we're all on the same page!)
Yay, Amber! For those of you that don't know, Amber has written a cookbook of her own that is absolutely fantastic, AND she has another one in the works. If you're interested in raw food, or just love delicious food that also happens to be healthy, check out her book, Practically Raw. Amber, send me your address to alayna@thymebombe.com and I'll mail it out as soon as possible, along with a few little extras. 😉
In other news… Carol of Lucky Zucca made my Baked Shiitake Wontons! How cool is that!?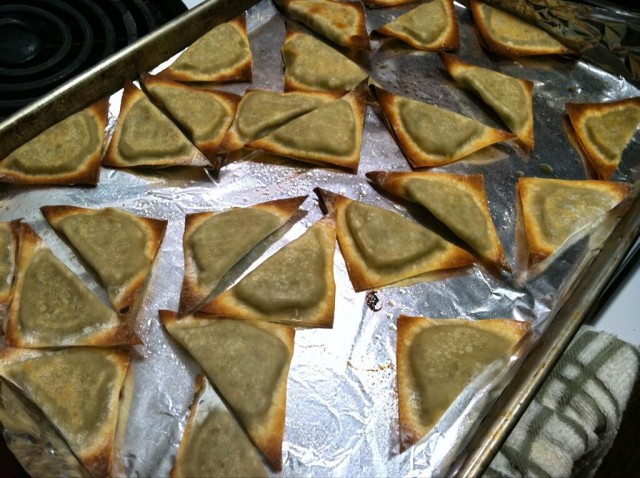 And she wrote about them here. Thanks Carol! I'm so glad you liked them, they look perfect and I love the substitutions you made. You made a ton of them too!
I would love to see your recreations too! If you make something from the blog or my cookbook, send me a pic and I'll post it!
Thanks again to everyone who entered. This blog is definitely still growing so I wasn't sure what kind of turnout I'd have for this. You all made my day! 😉