I have had so many potatoes this winter that I'm ready to just chuck the rest of them out the window. But until thin little spring asparagus starts peeking up out of the dirt and tomatoes swell up with sun on the vine, I've had to make do by reinvigorating some of my winter staple foods, potatoes especially.
This big baked sweet potato dripping with salty homemade miso butter really hit the spot.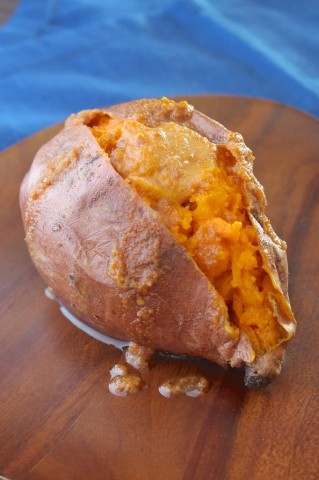 Have you ever made a compound butter before? You know, flavored butter? Maybe an herb butter or a honey butter or one of those fancy jam butters for spreading on a scone? Well if you haven't, you should start with this one. Making compound butters is incredibly easy, but makes for a really impressive result. Seriously, you just mix room temperature butter with your flavoring of choice, wrap it up, and then let it firm back up in the fridge or freezer. Honestly, it's so easy that it'd make a for a fun project to do with kids. Kids love butter, right?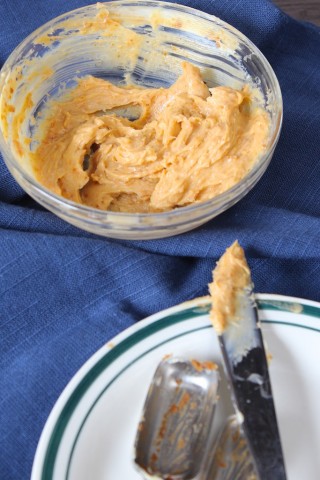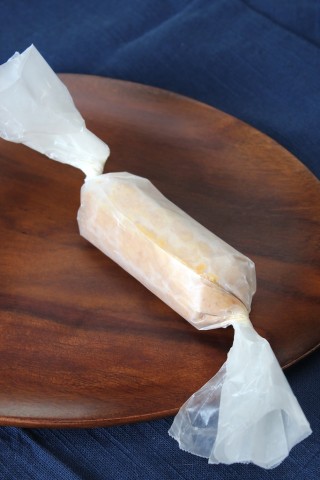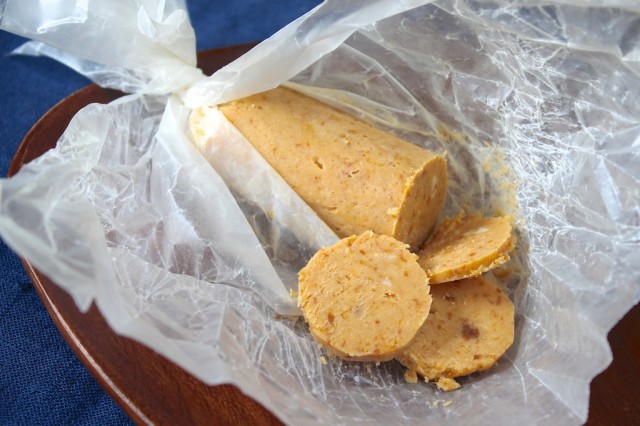 Compound butter is one of those things that as soon as you make it for the first time you wonder why you've never made it before. It's just so darn simple! This miso butter added the perfect touch of saltiness to the creamy sweet potato. I ended up eating the whole thing for lunch right after photographing it. Luckily this recipe makes enough miso butter to use several times. Try melting some over a juicy seared steak or roasted pork tenderloin. OMG, I bet it would be really good on sweet corn bread.
Baked sweet potatoes with miso butter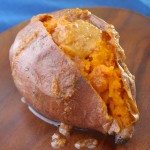 Sweet and salty combine as homemade miso butter melts over a hot just-baked sweet potato.
Cook Time: 1 hour
Ingredients
2 medium

sweet potatoes

half a stick of

unsalted butter (room temperature)

1 tbsp. + 1 tsp.

red miso paste
Cooking Directions
Wrap each potato individually in aluminum foil and bake directly on the rack at 400 degrees for one hour.
Stir together room temperature butter and miso paste until well combined.
Transfer butter mixture onto a sheet of wax paper and roll up into a log. Twist ends to close.
Refrigerate for 4 hours or freeze for 1 hour before use.
To use, slice off a pat of butter and allow to melt directly over just-baked sweet potato.
Oh, before you go, I wanted to point out to anyone who hasn't heard that I've finally made a Facebook page for my blog. Soooo behind the times, I know. Anyway, follow me for updates and discussion!
While we're on it, you can also follow me on Pinterest, Twitter, or subscribe to my RSS feed if you haven't already. Linky, linky, linky.
Tell me your dream compound butter flavor and how you would use it.