Forgive me for not posting over St. Patrick's Day. We had enough of our own shenanigans to deal with without even stepping foot in an Irish pub full o' hooligans.
We still needed a drink or ten after this mess though…
Jeff got rear-ended on his way home from work and the offender drove off! He's in a rental for now as the repairs will probably run for 3 to 4 weeks.
We were pretty stressed after that and weren't exactly in the mood for a crowded pub, even though The Marlay had a bunch of fun festivities planned and had extended their patio for the growing crowds.
We opted for Thai instead, at Garlic again because it's awesome and because we could walk there (rather than try to drive while nervous and end up with two wrecked cars.)
I started with a cocktail called The Mission. It was essentially a Thai-inspired Manhattan made with Thai whiskey. Good and strong!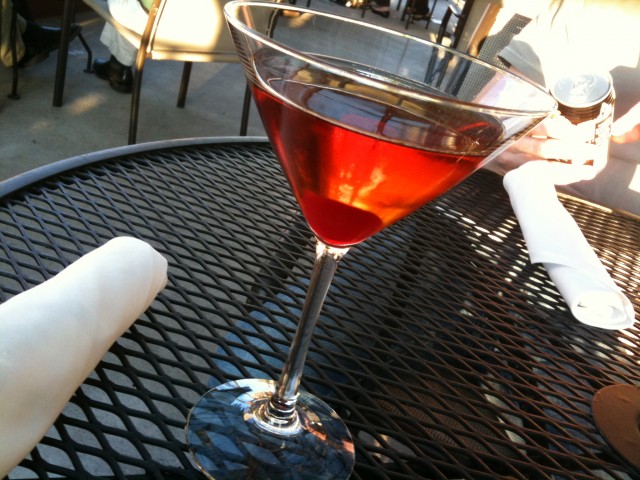 Jeff had a Tokyo Black porter beer. I love the little half-naked sumo dude on it!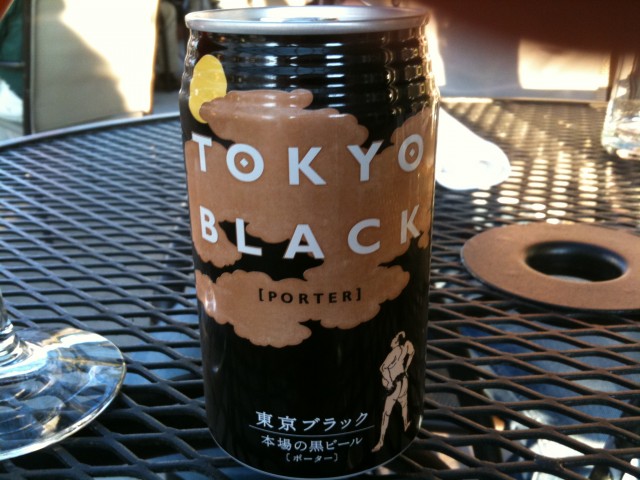 We split this basket of calamari. Each piece was lightly fried in tempura batter and wasn't the least bit greasy. It was coated in a spicy-sweet chili sauce that we were mopping up.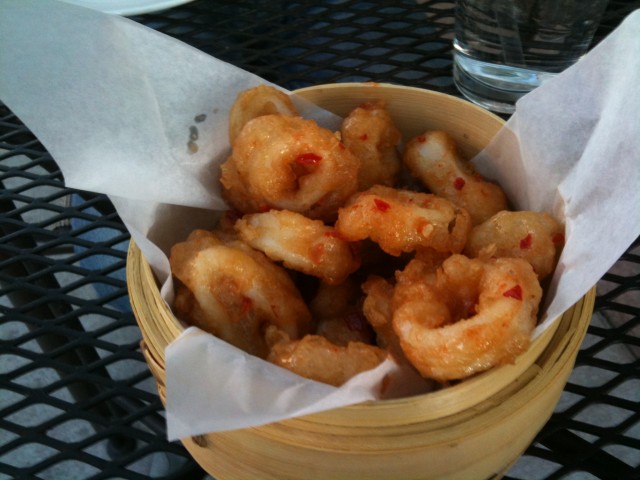 I decided I was gonna order something way outside my usual, so I went with pineapple fried rice. Woah! It was amazing! It was like every single grain of rice was bathed in a delicious coating of caramelized pineapple juices. It had a wonderful oniony note running through it and was packed full of juicy chicken and bouncy shrimp.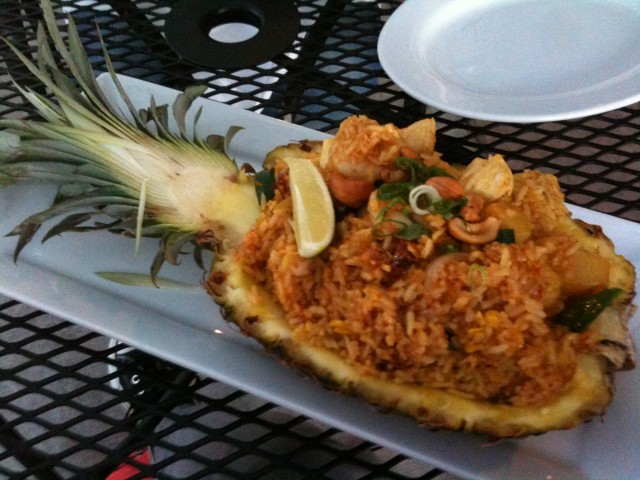 The plan was to then either hit up The Marlay to grab a pint or head over to Thinking Man's Tavern and crash at the bar. Both of us were just too tired though. The adrenaline from Jeff's car wreck had worn off and by that time we just wanted to go home and curl up with warm cats and Netflix, which is exactly what we did.
Honestly though, aside from the mauled car that we nearly had paid off, we spent St. Patrick's Day doing exactly what we wanted.
Also, I didn't wear green all day and never got pinched! I must be lucky, right?