Ugh.  I feel rather yucky.  It has been a day of over-indulging.  Let me start at the beginning…
Last post I mentioned that I'm practicing my wedding cake making skills.  I mainly used today to test out a recipe for a standard vanilla cake.  I wanted to make sure that it was both delicious and that it would be a strong enough cake to create a structure out of.
If you're interested, the recipe I used is this one.  I just doubled it to make enough for two pans.
I started by buttering and flouring 2 9-inch cake pans…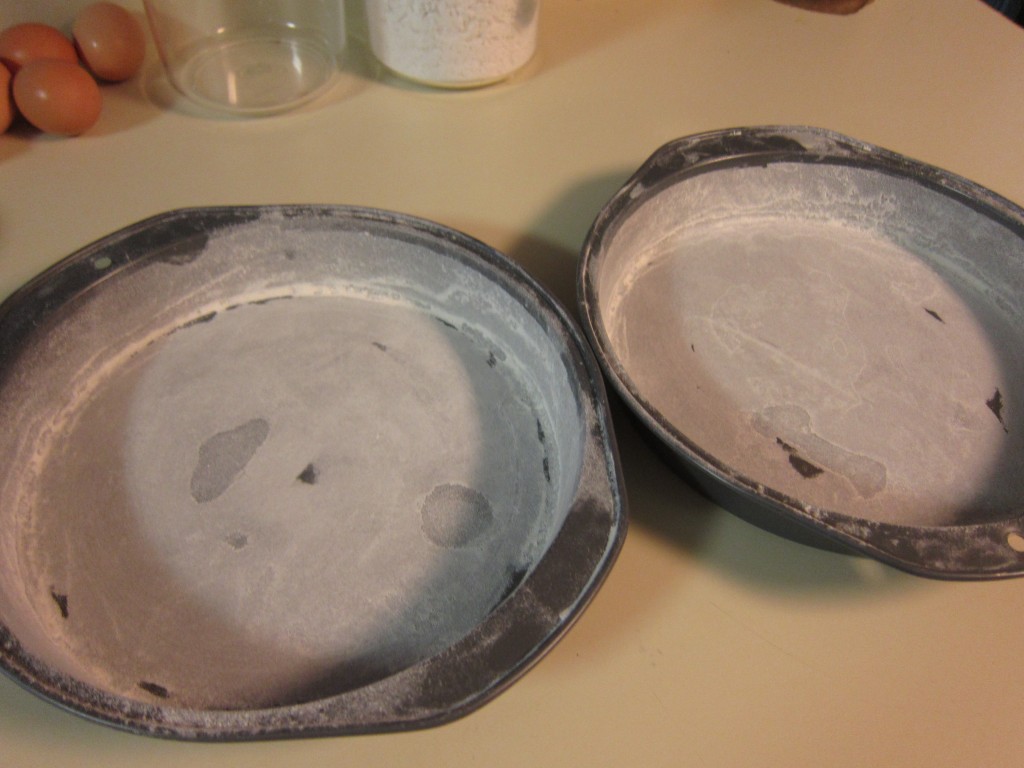 and creating my dry mix…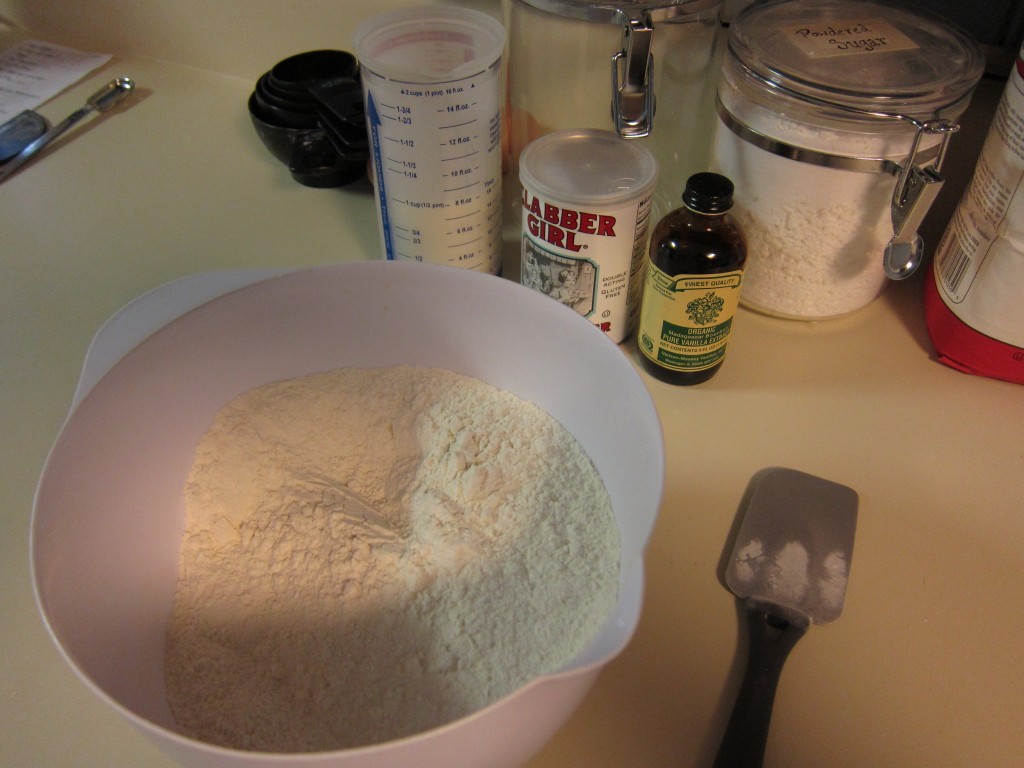 I creamed together my butter and sugar…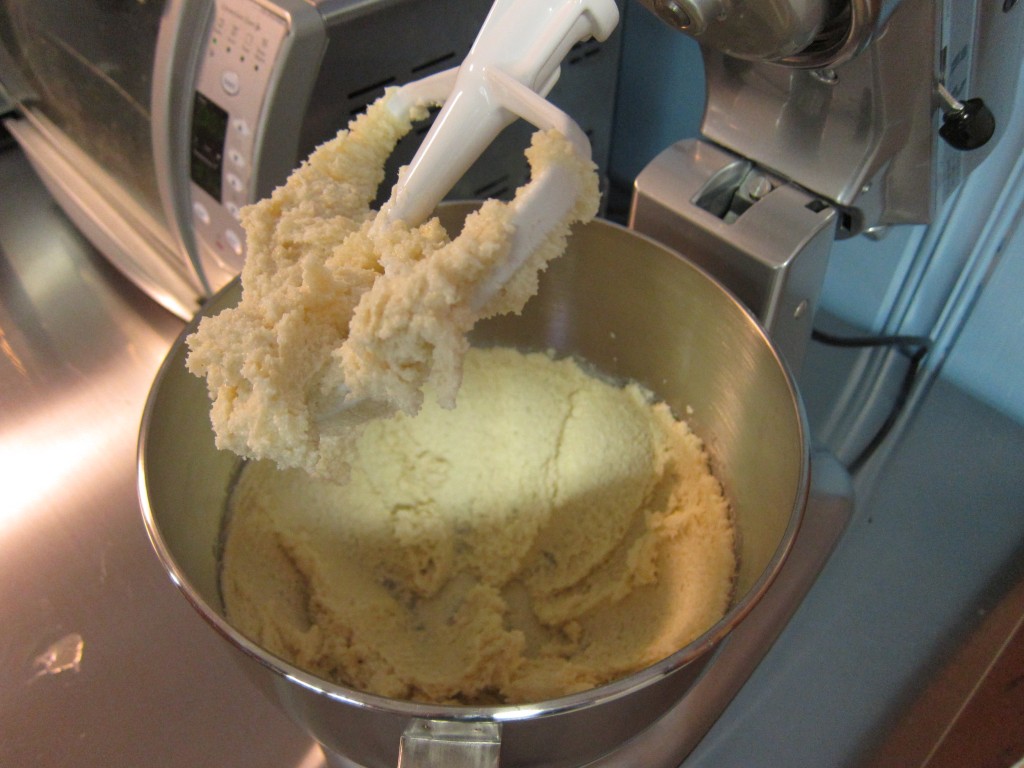 This is what it looks like about half way to cream stage, still a little grainy…
Once you get a fluffy and light cream, add the eggs one at a time, then the vanilla, then the dry mix in several stages.  At this point you essentially have sugar cookie dough.  I slowly poured in the milk while the mixer was on its' lowest setting and let it get to a uniformly wet consistency.
It was still pretty thick and needed to be spread evenly into my cake pans…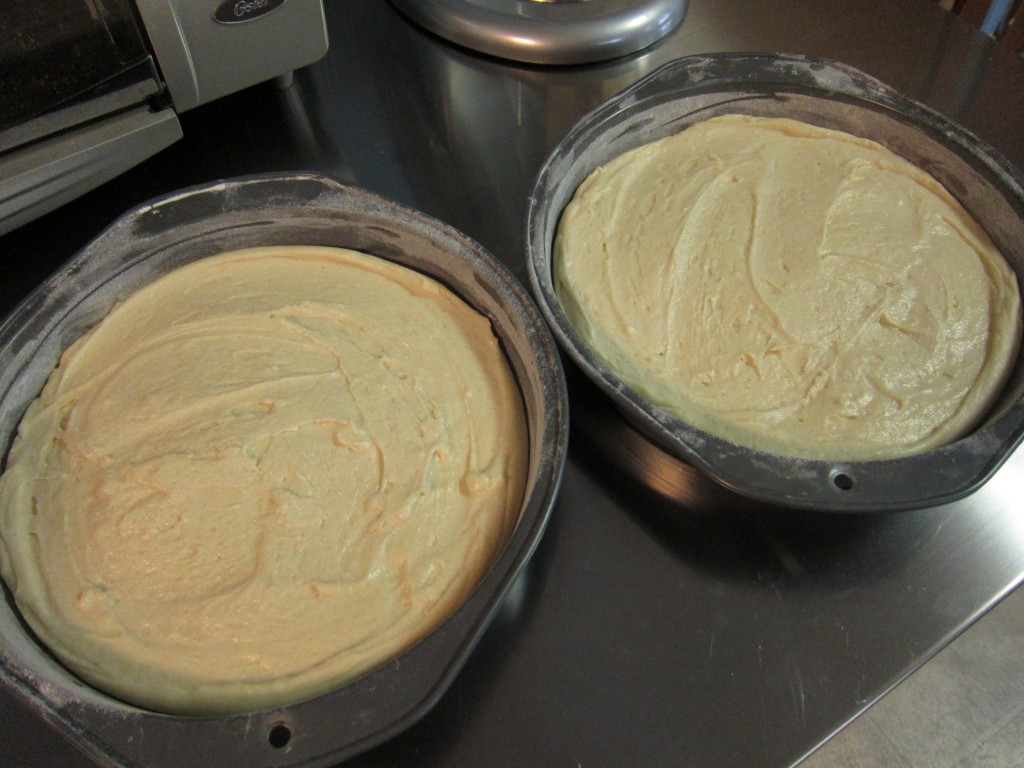 It came out of the oven looking like a giant golden cookie…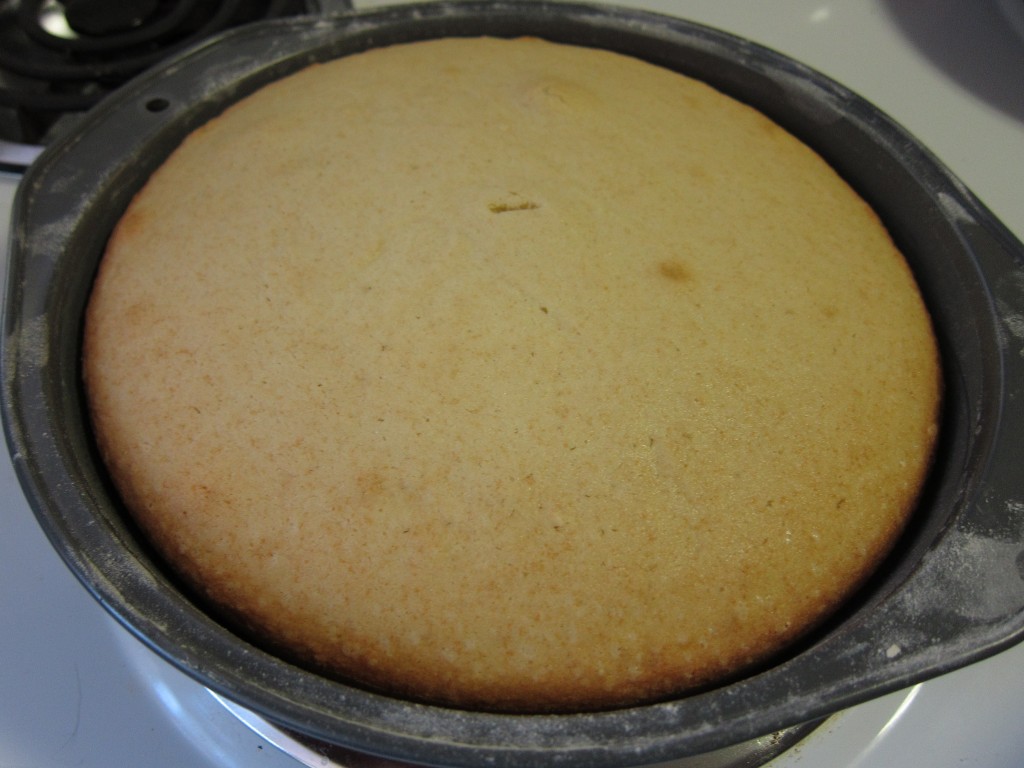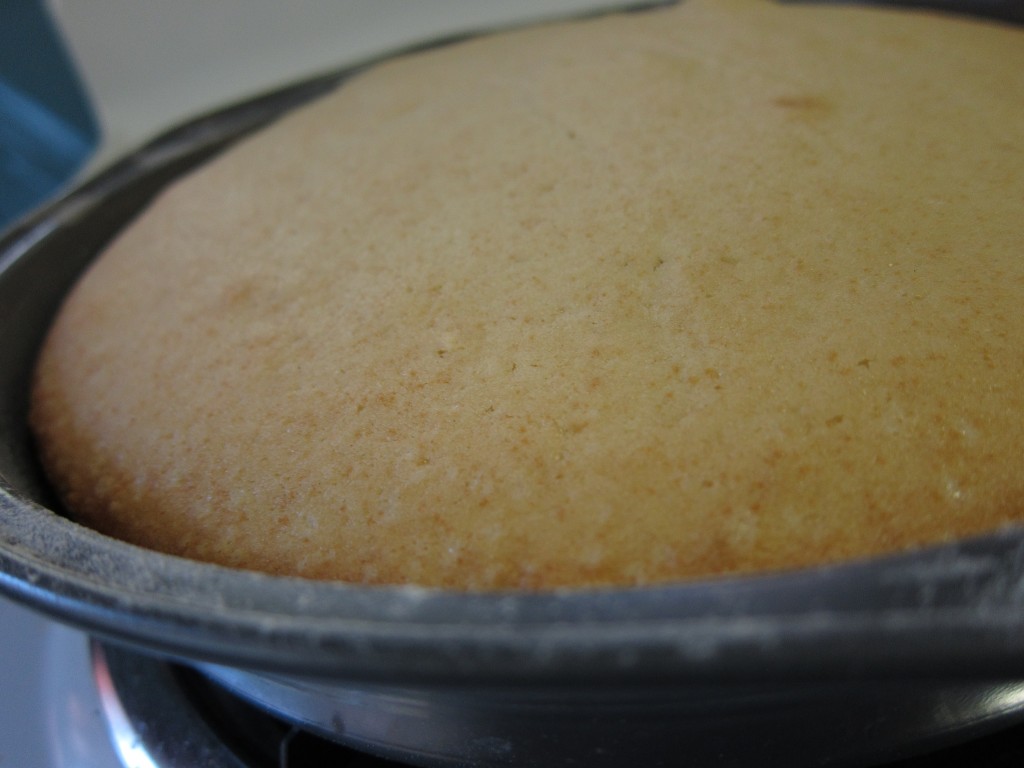 I turned those two out onto a cooling rack while Jeff and I went out for the afternoon. I had completely intended to bake all the cakes necessary for the entire bottom tier today but I ran out of sugar and just couldn't ignore the gorgeous weather outside that had been calling me all day through opened blinds.
We decided to walk into town.  I think we both knew we were gonna stop somewhere for beer, we were just trying to pretend like neither of us were thinking that.  We ended up at Leon's, an excellent beer bar with a great food menu.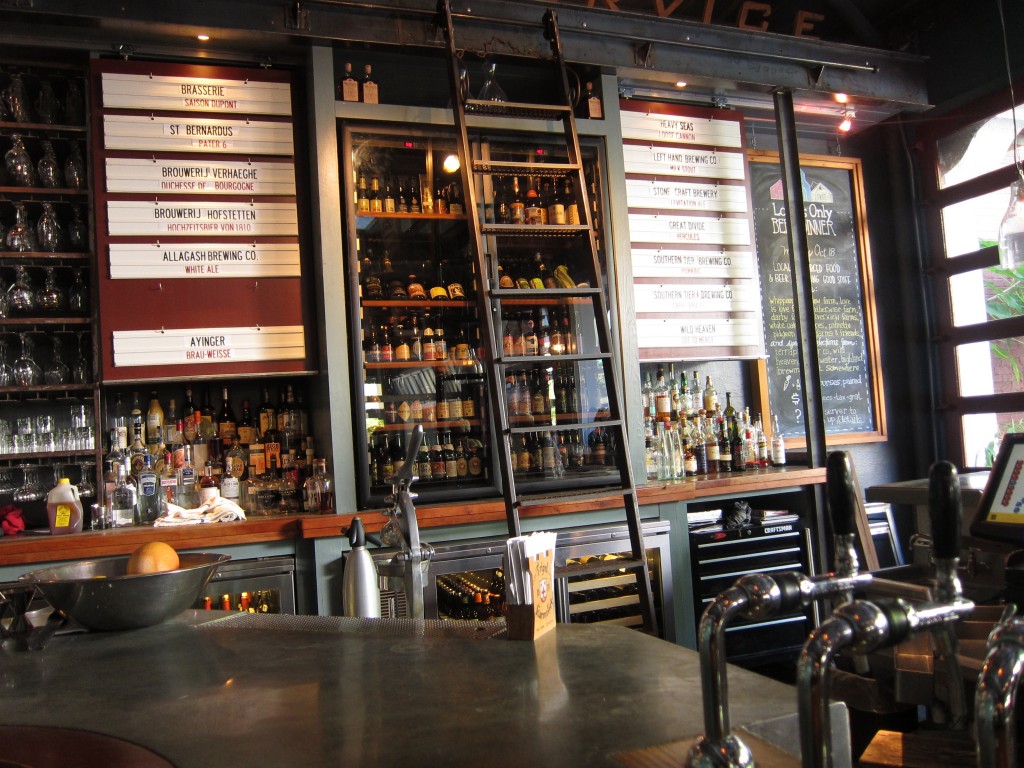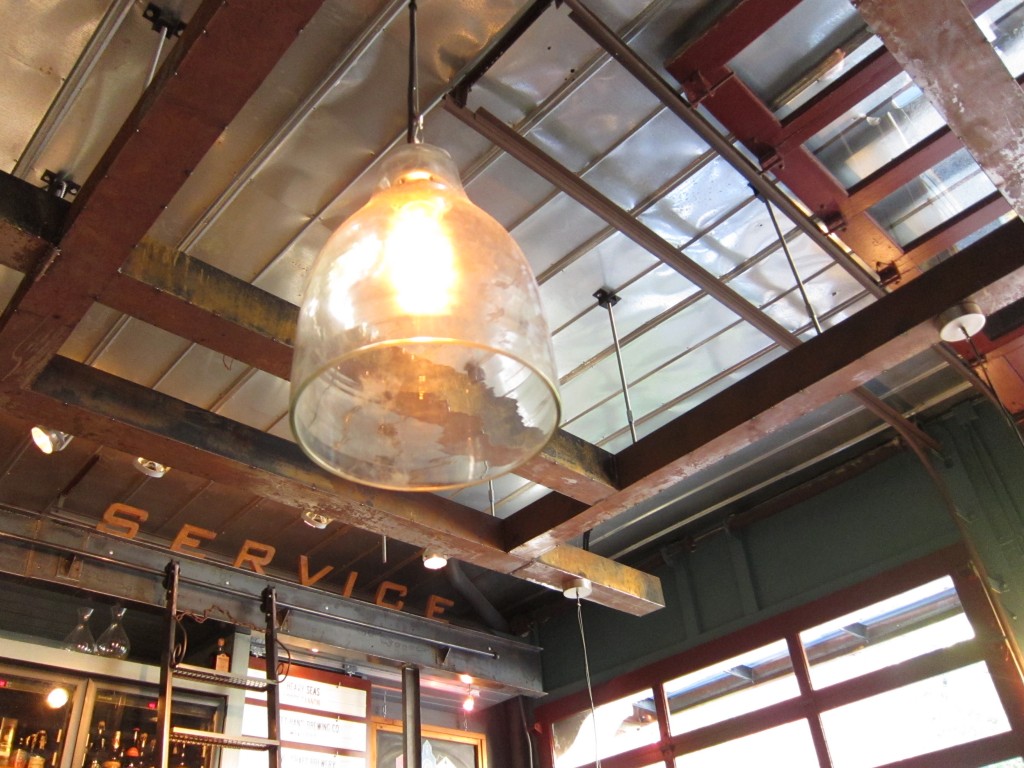 I went all autumn and got a pumpkin beer, Southern Tier Pumking.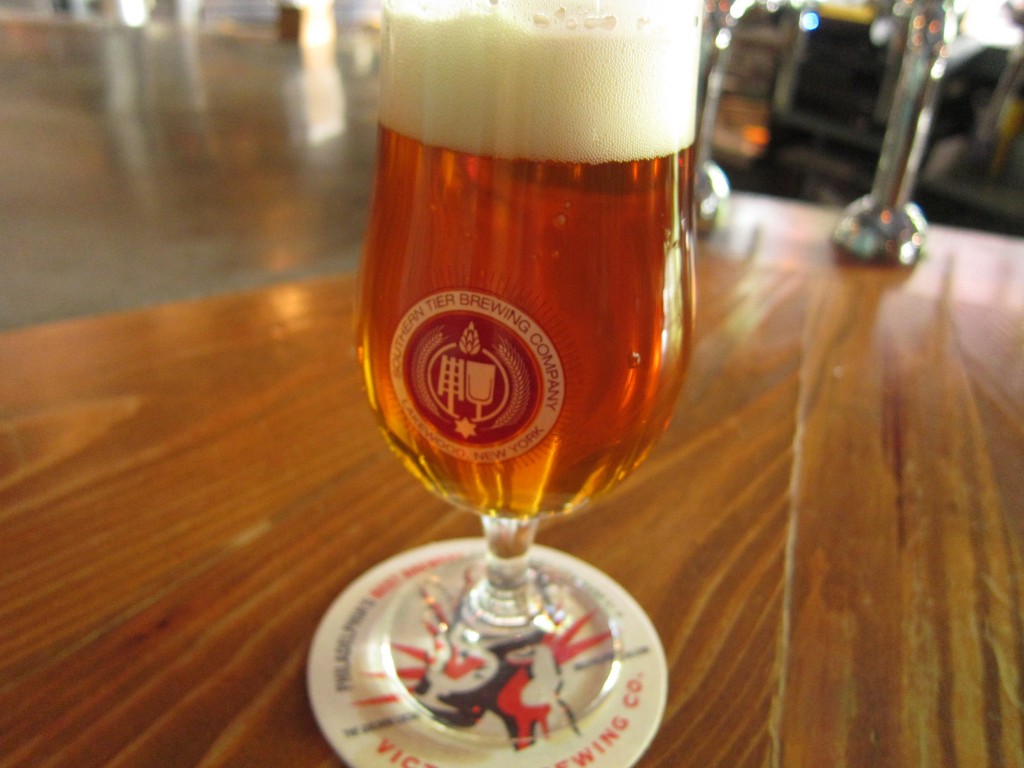 You know, I wanna say that I didn't like this because it was candy-sweet and overly spiced, but I drank it all and contemplated having another one, so I guess I didn't hate it.
Jeff had one of his old standbys, the Chimay Blue.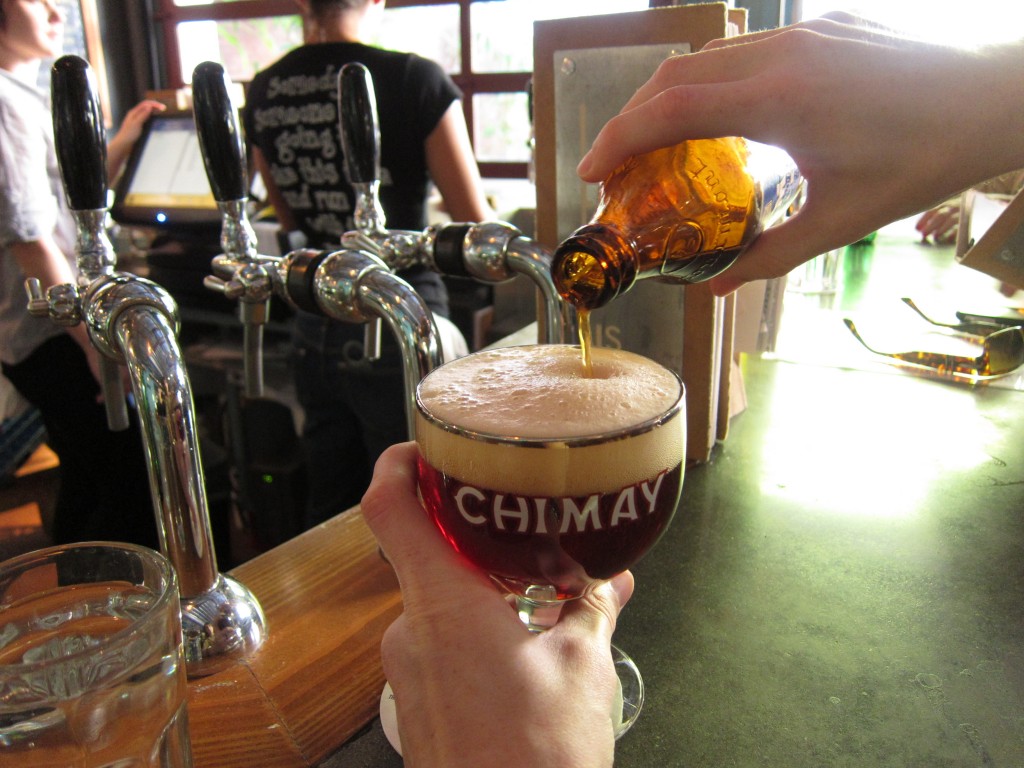 It's a Belgian strong dark variety, like a lot of the beers we enjoy.  Strong darks tend to be thick and sticky, sweet with almost a granular sugar quality, and have dark fruit flavors like candied fig or dates and multigrain bread.  Perfect for a burgeoning fall!
We were dumb and got the bucket of frites, which is enough for like 4 people.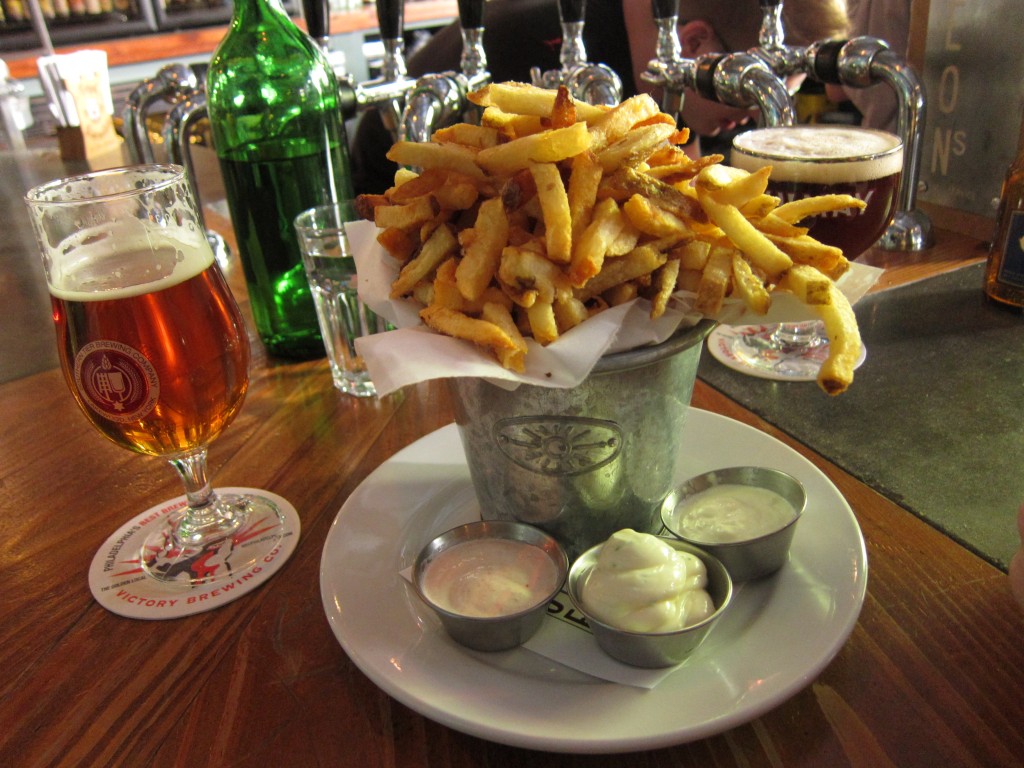 It comes with two dipping sauces of choice–we chose bacon herb mayo and garlic aioli, and we got a complimentary smoked tomato mayo as well.  Did we really need three mayonnaise varieties for our bucket of fried potatoes? No, and I felt totally gross before we even got to the fries that are actually inside the bucket, and not just piled on top.
Let me just say, as far as french fries go, the fries at Leon's are pretty light and non-greasy. After that many fries of any kind though, anyone would feel gross.
Afterward we wanted to chill for a while before walking home so we both tried a pint of a local Decatur brew, Wild Heaven.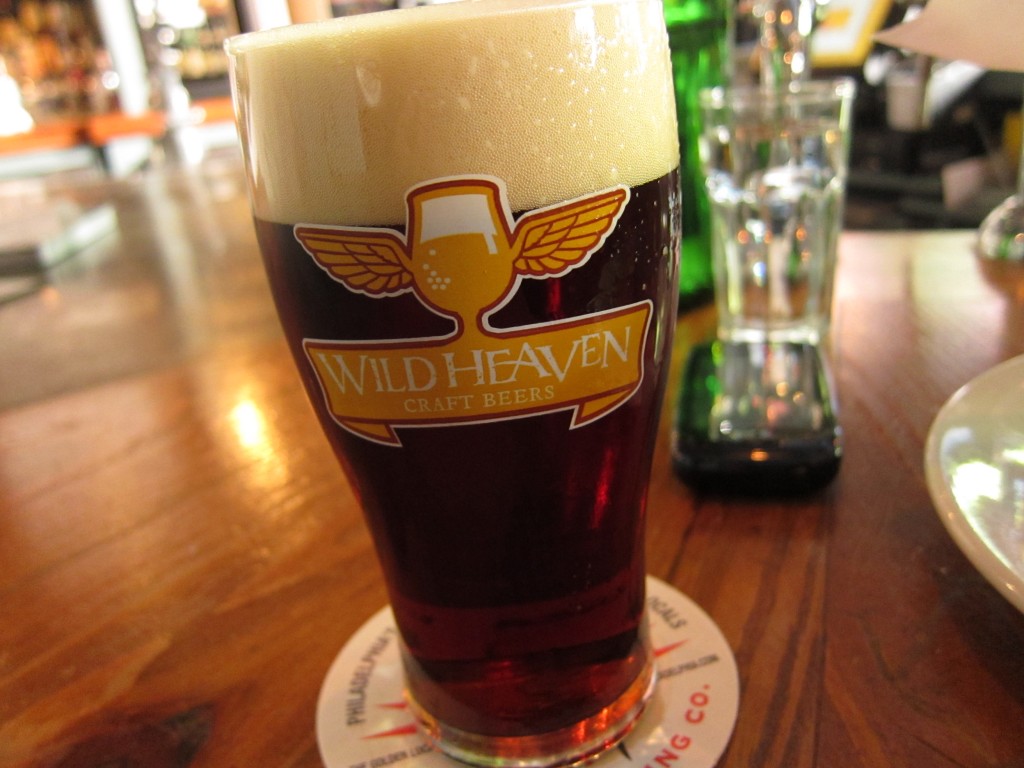 I am very excited about this beer.  Decatur is such a beer-lovers' paradise, it is only right that we should have a local brew, and having one as good as Wild Heaven is even better.  I gotta say, the aroma is rather…uh…armpit-ish to me.  It's a little oppressive.  But the flavor is layered like an everlasting gobstopper.  Starts out sweet, blooms into full blown hops, then mellows into bready flavors with a balmy feel leftover in your mouth. Very interesting indeed!
So yeah, didn't get much done today.  Didn't work on my cake practice enough.  Fall was calling though and I'm so glad that Jeff and I got out to enjoy it in all its' glory!