So sad the weekend is over, this one just flew by.
This past Saturday I got to do something fun though. We had another Atlanta blogger meet-up, this time at R. Thomas, a strange little place that focuses on healthy food with a veggie focus. It's a pretty eclectic place, with tropical birds in cages and detailed gardens surrounding it.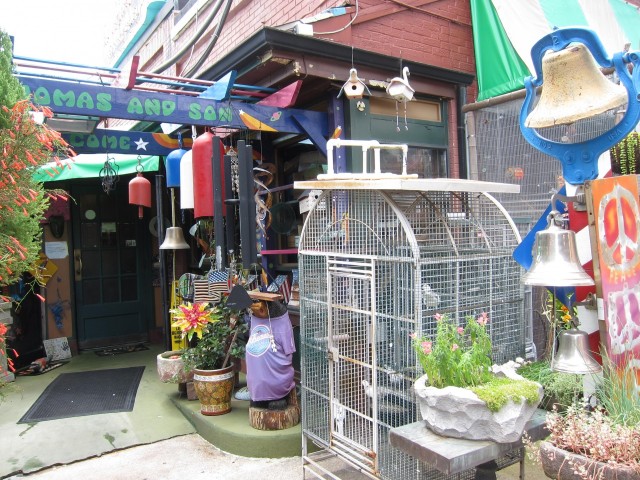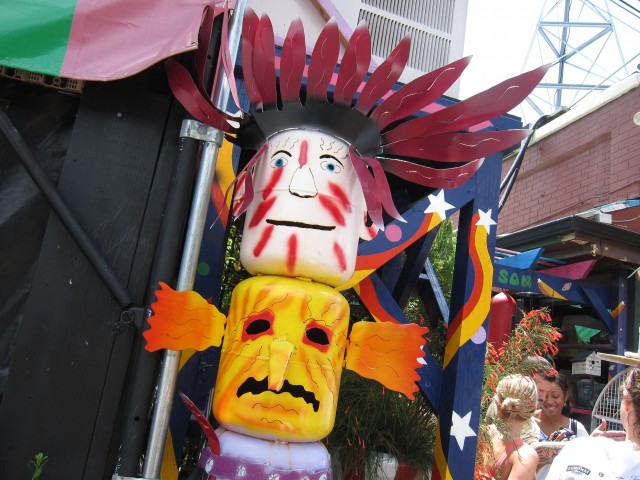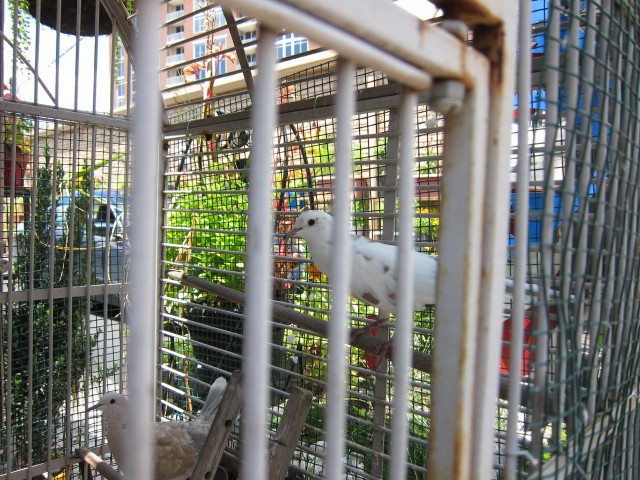 I hadn't been there in several years so I was excited to get to go back. Please forgive these crazy photos, the lighting in there is all neon green flourescent.
I started with a Vitality juice, carrot with a "green superfoods" powder added. It tasted very…carroty. Good for me though.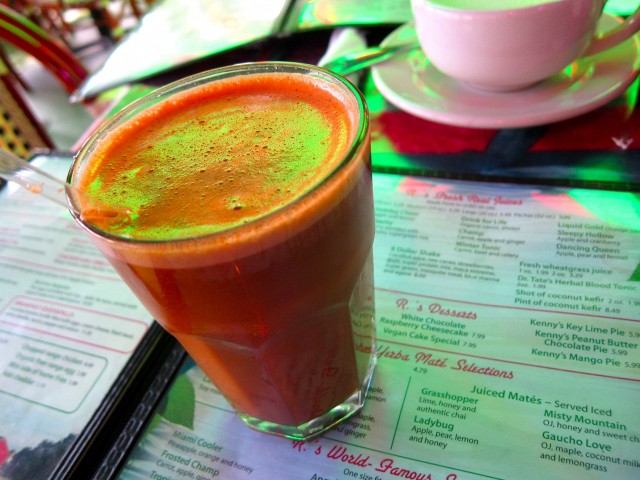 I decide to try something really different for me and went with one of their raw plates.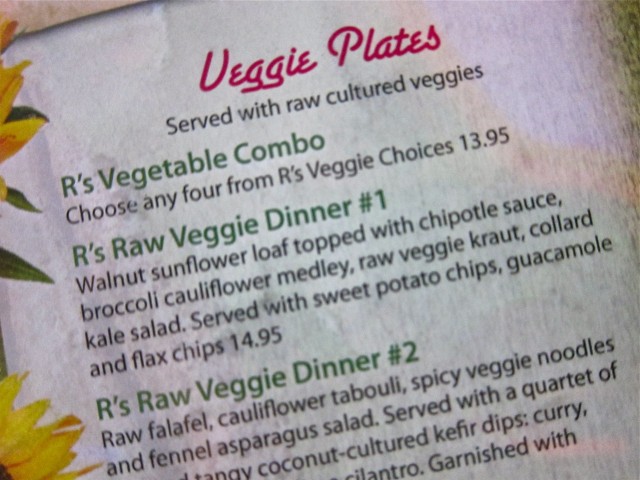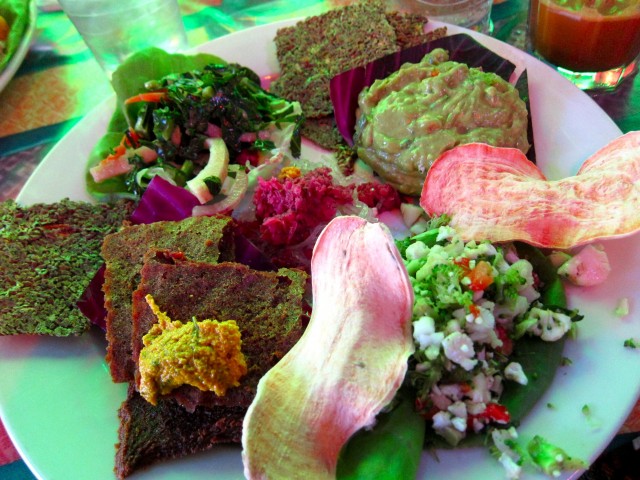 This was just ok. Both of the salads were bland, the walnut sunflower loaf was really salty, and the guac was very moussey when I much prefer it chunky. Nothing was bad, just not awesome and not very filling.
No matter, this is what I was really there for…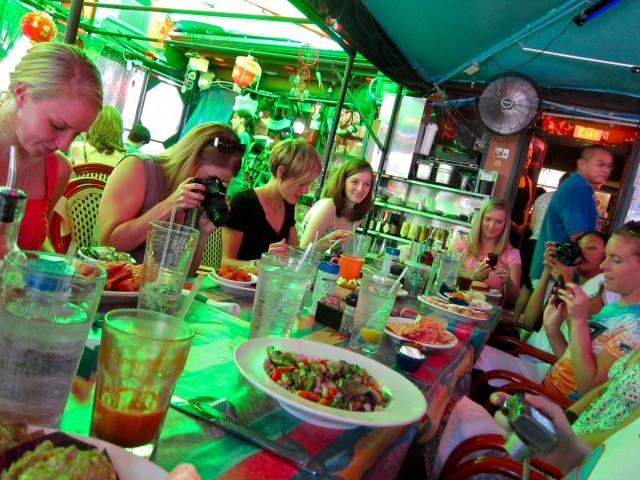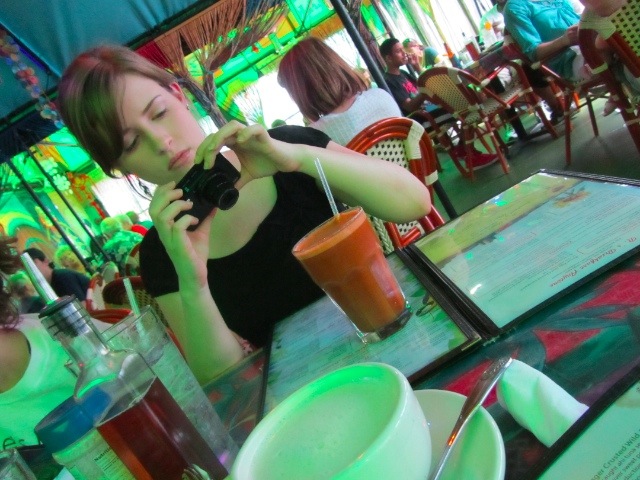 Kristy snapped that one of me totally immersed in my camera.

It's so nice to hang out with a whole table full of people who also take pictures of their food, makes me feel less weird. Surprisingly, we didn't talk much about blog stuff, we never really do at these things.
Tina was nice enough to bring us samples of LoveGrown granola and Lindsay brought several types of Snickers Marathon bars for us to choose from. Yay, goodies!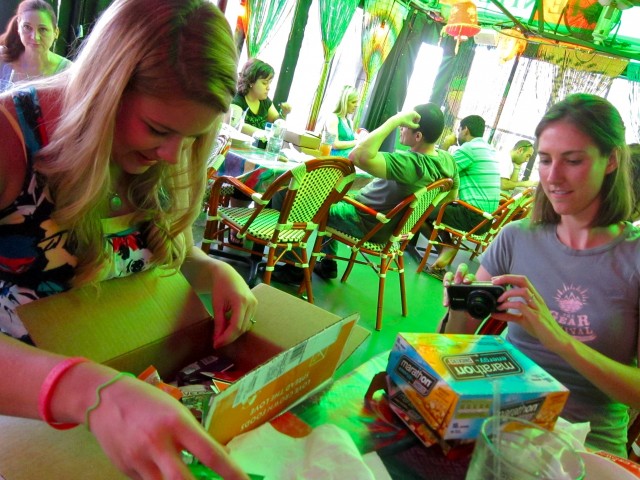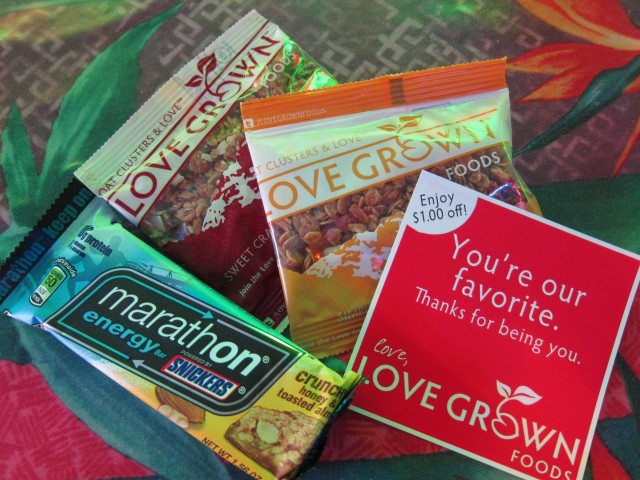 I can't believe how big our group is getting, and this was just the ones that could make it!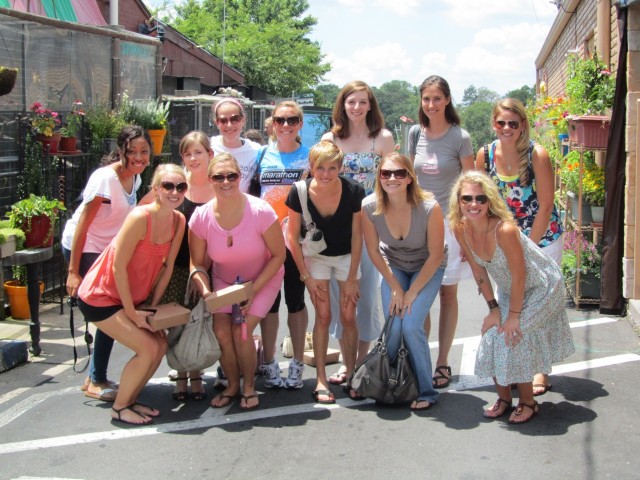 From left to right – Back: Lauren, Myself, Lee, Lindsay, Laura, Kristy, Brooke.
Front: Carol, Katy, Laura, Tina, Katie
Awesome group of girls! Can't wait for the next one!