I've had a streak of really delicious meals lately. Here's what's been making my tummy happy over the last few days…
I used some of the baked apples I made recently over a big dollop of Greek Gods fig yogurt. That has got to be the most delicious yogurt I've ever tasted. It has real fig puree in it not just a flavoring, so it's very earthy and thick. With some toasted buckwheat on top, this was a killer combination.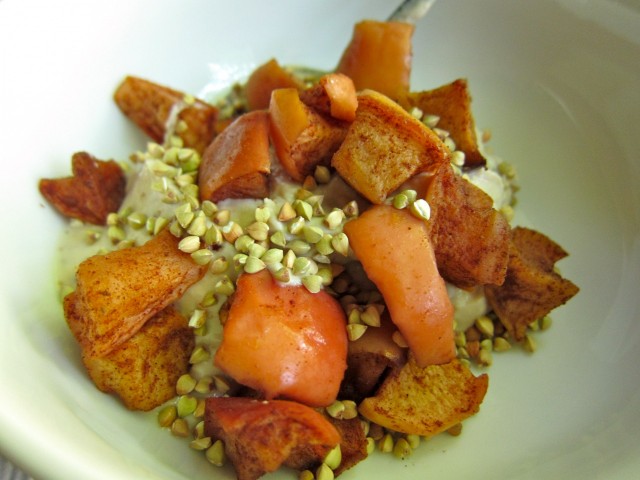 And I had that same yogurt again today over some strawberries, grapes, and pineapple. I topped it with some puffed amaranth and it was awesome! The grapes tasted especially amazing with the fig yogurt.
I washed it down with the last of our keemun tea. This tea has a deep roasted aroma like coffee beans or smoldering wood. Love the reflection in it!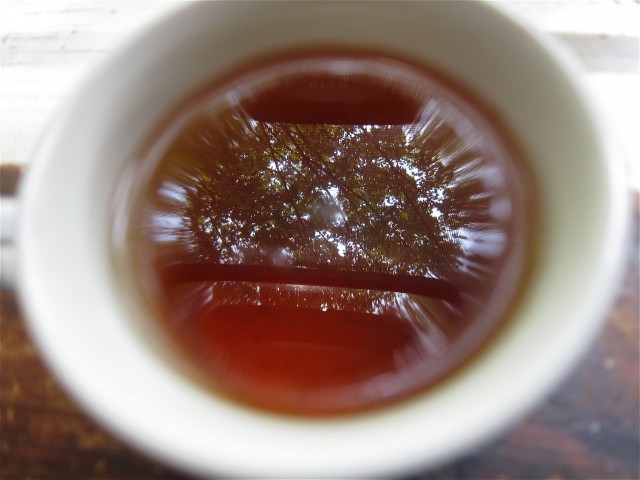 And for lunch I had a salad with a side of jackfruit and a sliced orange…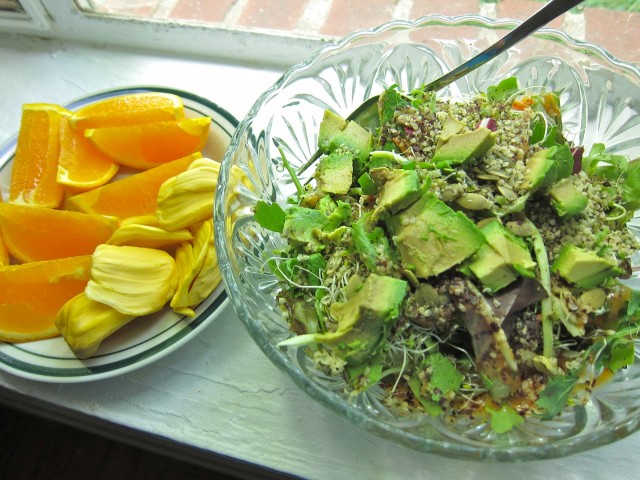 I rarely enjoy the salads that I make for myself, but this one was fantastic! It was mixed baby lettuces, Trader Joe's broccoli slaw, sprouts, pumpkin seeds, hemp seeds, avocado, and Annie's red pepper dressing. Tasted amazing and had great texture.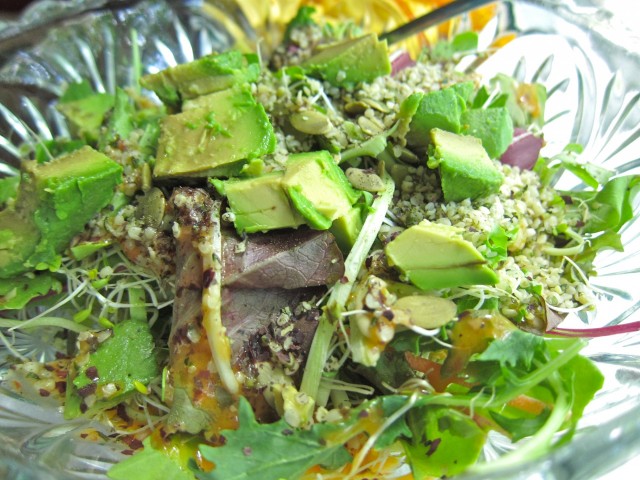 I am still so surprised by the flavor of jackfruit with every bite! It is so unusual but totally delicious. I've also been eating oranges like they're going out of style. I'm eating 2 a day sometimes!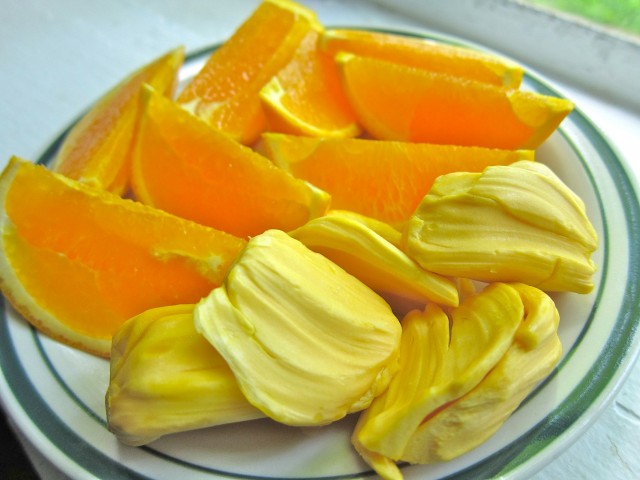 And check out this amazing and easy dinner we had last night…tostadas con huevos!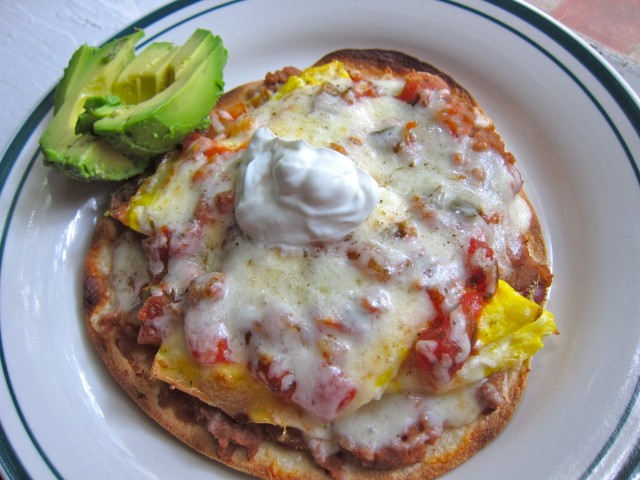 It was a flour tortilla toasted up in the oven and then topped with vegetarian refried beans, salsa, 2 fried eggs, monterrey jack cheese, and sour cream. Served it up with a sliced avocado.
And it could not be simpler to make…
Tostadas con huevos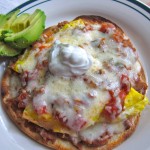 A quick and delicious Mexican dish with fresh eggs as the star.
Prep Time: 20 minutes
Total Time: 20 minutes
Yield: 2 servings
Ingredients
2

flour tortillas

4

eggs

half a can of

vegetarian refried beans

salsa of your

choice

1/2 cup

shredded monterrey jack cheese

salt, pepper, and

olive oil

serve with

sour cream and sliced avocado
Cooking Directions
Rub olive oil over both sides of tortillas and season with salt and pepper.
Toast tortillas on both sides under the broiler until barely golden and crisp.
Fry eggs 2 at a time in a non-stick pan and set aside.
Spread refried beans over crisp tortillas, top with eggs, salsa and cheese.
Broil tostadas until cheese is melted and bubbly, careful not to burn the tortillas.
Top with sour cream and serve with sliced avocado if desired.
So much good food lately! I'm on a roll!
What's the best thing you've eaten today?