I was just not in the mood to make real oatmeal this morning, so I tried to jazz up the instant variety with some of my favorite things: almond milk, toasted buckwheat, and apple butter.
Oh, apple butter! How I have longed for thee!  Pumpkin my be all the rage when the weather turns cooler, but when leaves start turning orange around here all I want is apple butter, apple sauce, apple crisp, apple cider……apple anything!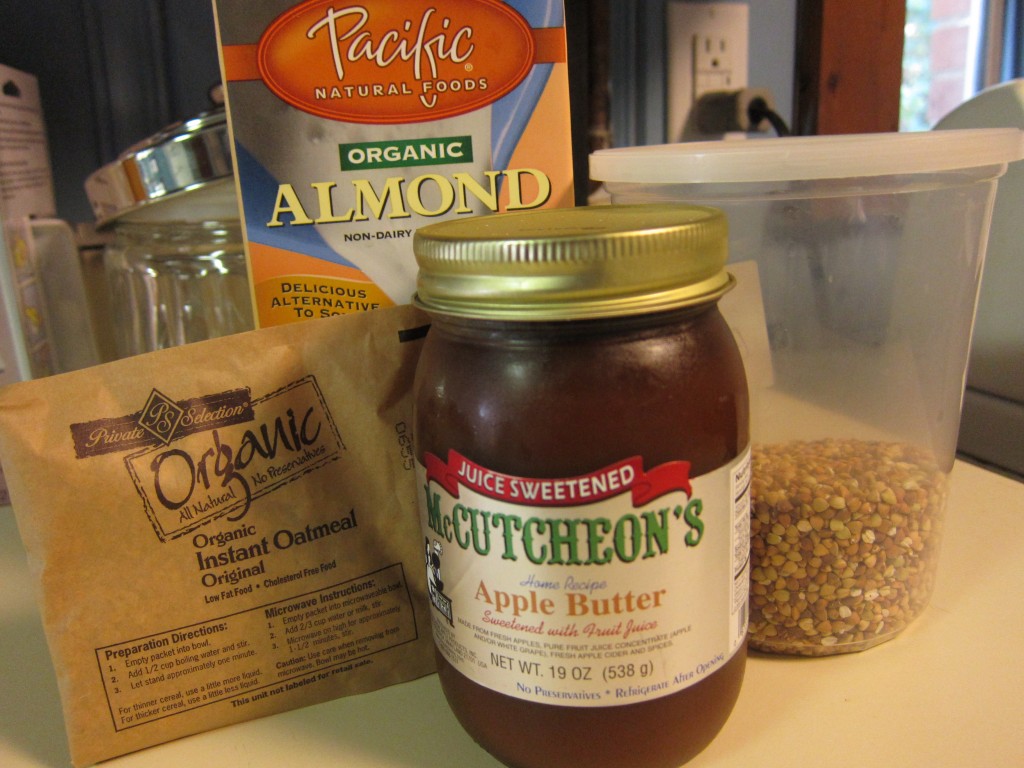 See there?  That is a respectable bowl of oatmeal, and it came out of a microwave.  The toasted buckwheat gave it a nice crunch.  Jeff made me some chinese black tea to go with it, so I'm all nice and warm now.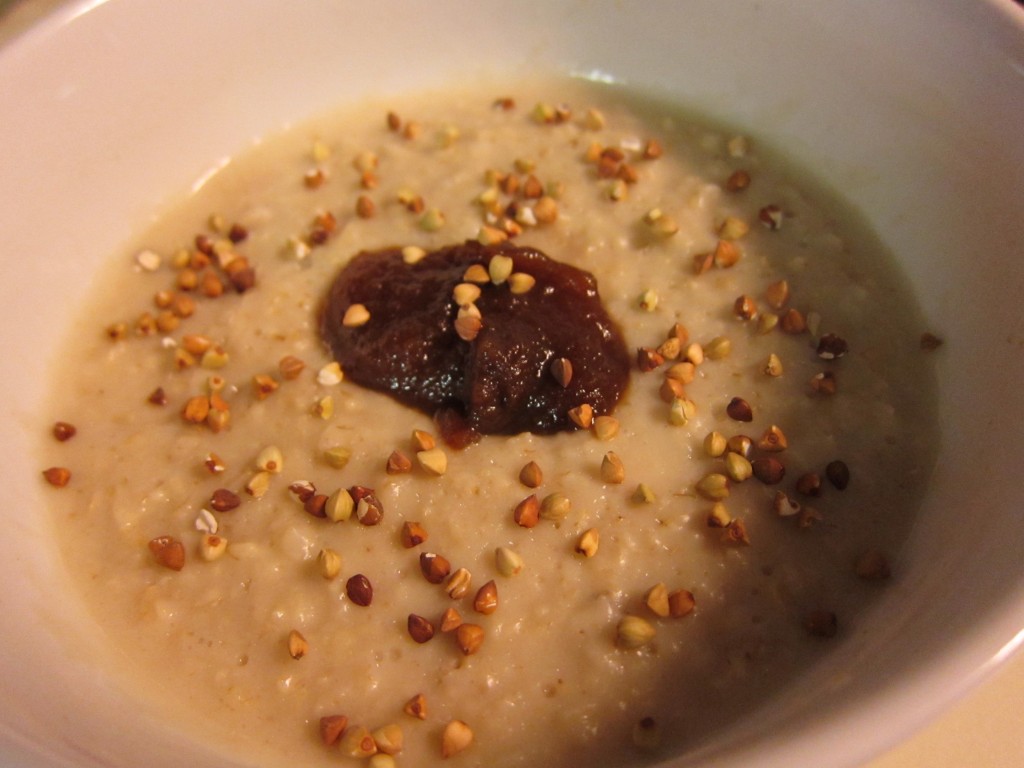 Speaking of Jeff, he is just returning home from a trip to the grocery store to pick up some milk.  Milk???  But I don't drink milk!!  Maybe it has something to do with all this…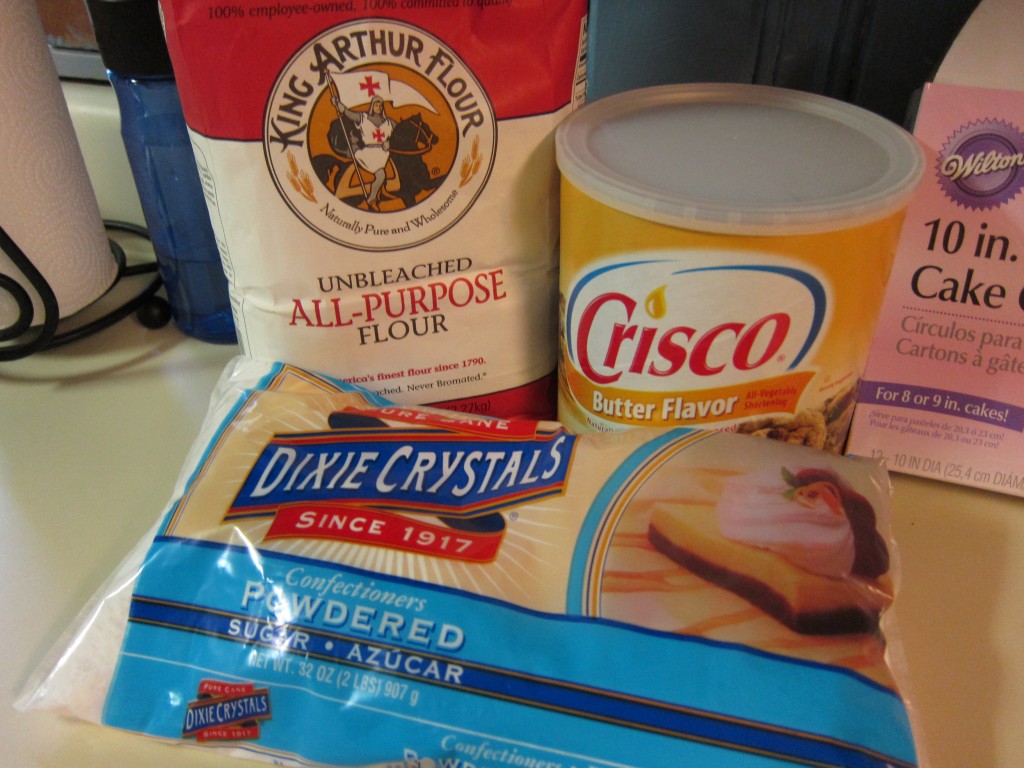 The time has come for me to test my baking skills against a most difficult challenge! Today is the day I test my abilities at crafting a wedding cake, something I have never attempted.  I am making the wedding cake for my brother-in-law's wedding next spring, and I wanted to test it early so that if I can't do it the bride and groom will have plenty of time to book a professional.
I wouldn't normally make anything with shortening, but I've come to learn that in order to make a proper crusting buttercream that won't melt in the heat, substituting some of the butter for shortening is really helpful.  I can't have the fondant sliding off the cake on the wedding day, what a disaster that would be!
Well, I'm off to spend the rest of the day baking.  I promise to take lots of pictures!