You know what I love about blogging? Bloggers!
It is so much fun to meet the people behind the blogs in person, and it's easy because everyone kind of feels like they already know each other. And of course, we all have something in common that we can talk about!
The group met up at 5 Seasons in Sandy Springs. I was so happy that nearly everyone started out by enthusiastically ordering beer. I got a scotch ale that they were having for a limited time. It was really tasty, very roasty with some coffee and chocolate flavors.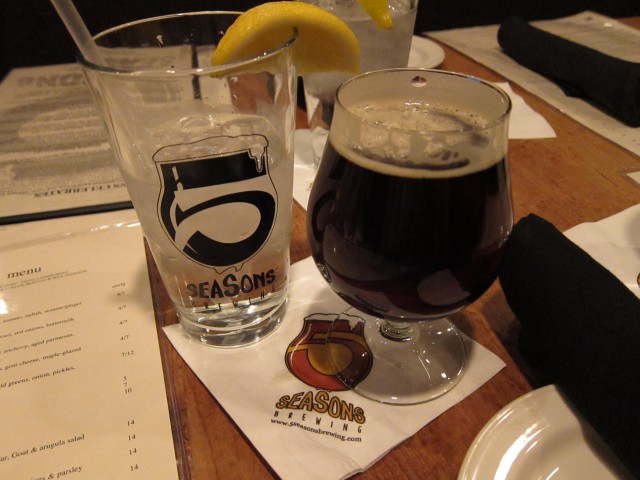 The turkey burger was great, not dry and crumbly like so many bird burgers are. Didn't love the sweet potato fries, they were too soft and had soaked up a lot of oil. They were pretty good dipped in the cranberry sauce intended for my burger though.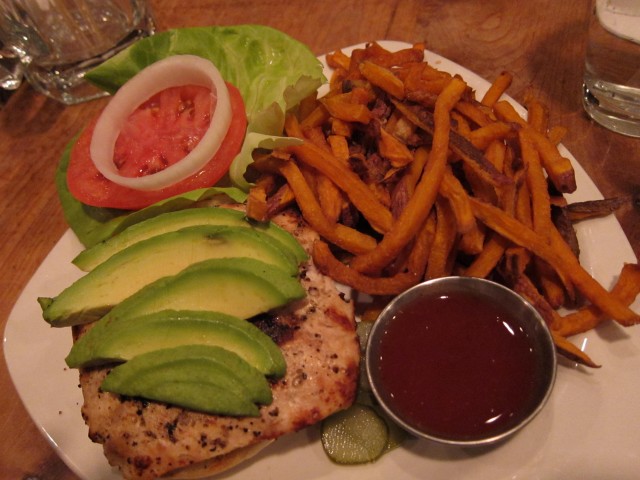 I was soooo hungry…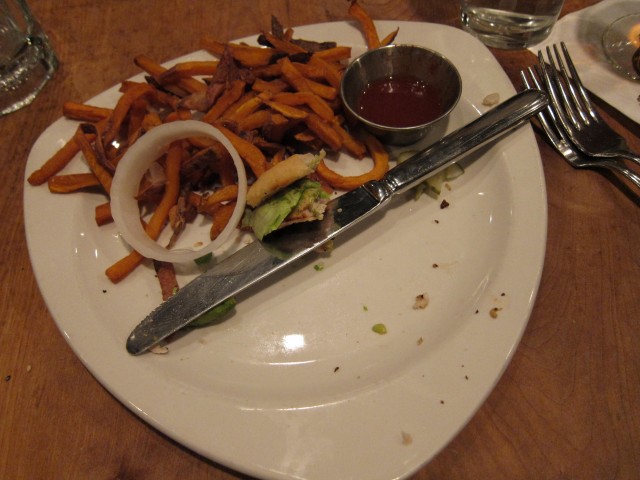 Our waiter dropped off a huge mug of free beer. He plopped it down right in front of Lee who already had a beer of her own. Of course I offered to "help" her with it, can't pass up a free beer, right? 😉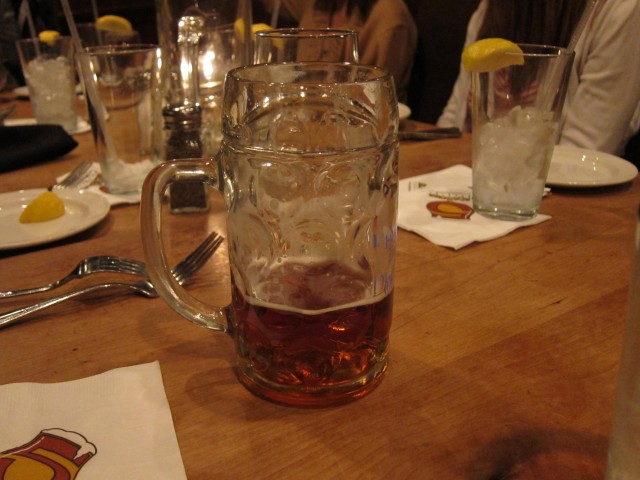 Amazingly, we didn't talk too much about blogging. Everyone was very open and sweet, so we got to learn a great deal about each other over the course of the evening.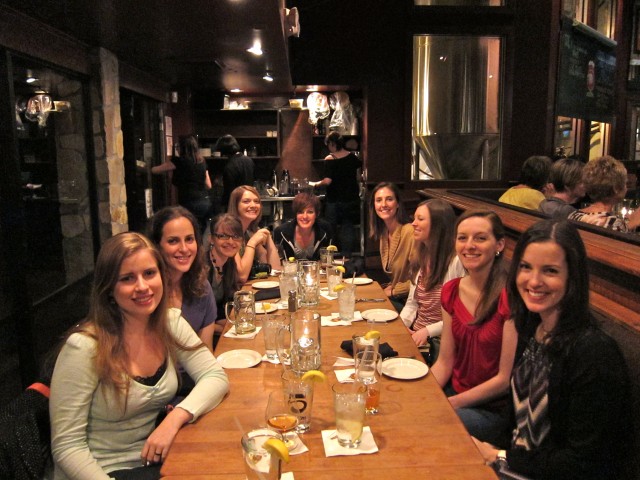 From left to right: Myself, Lee, Sarena, Tina, Laura, Kristy, Stacy, Laura, and Laura.  Yes, three Lauras, we are children of the 80's after all.
If you're ever in Atlanta hit us up!