Started the day with this heaping bowl of goodness…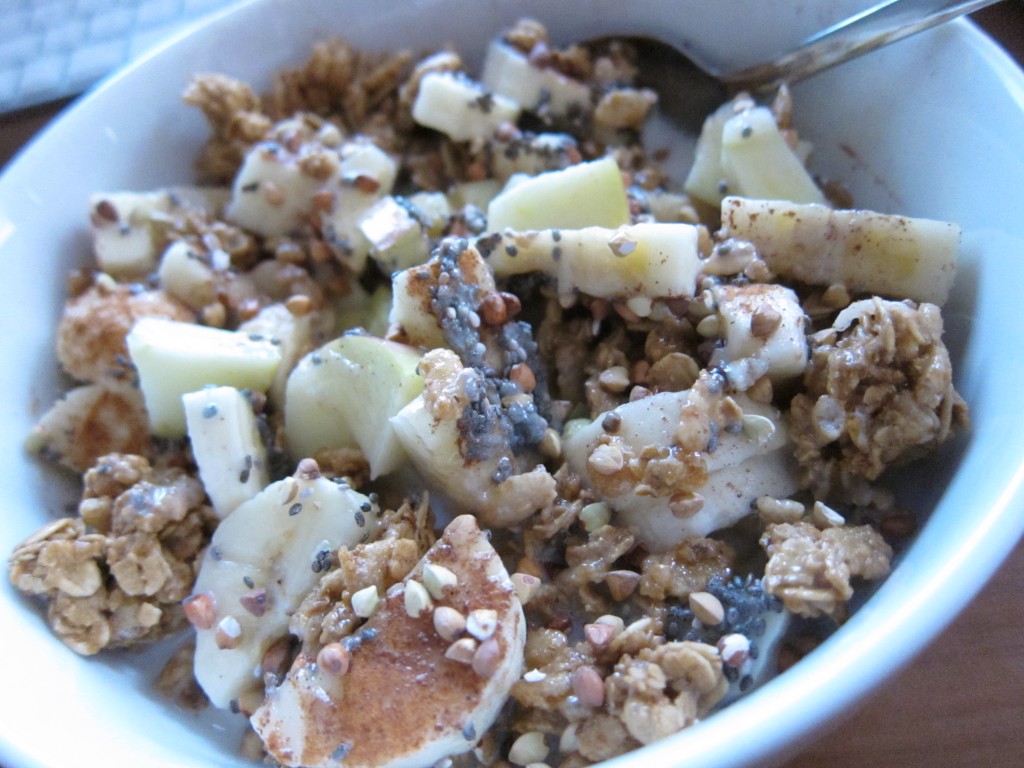 An apple, a banana, granola, chia seeds, toasted buckwheat, cinnamon, and almond milk.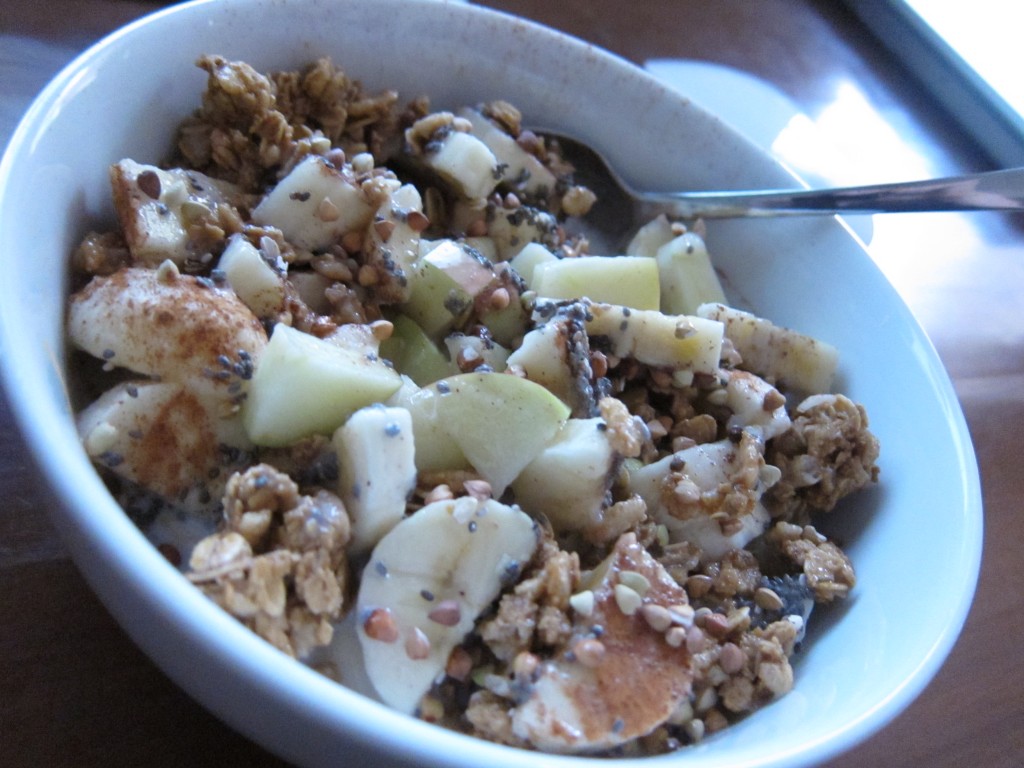 The idea was to get up and go on a run immediately, but it started raining pretty early so I ended up waiting most of the morning before I could go. I did manage to get in almost 2 miles while it was still sprinkling out.
I'm running my first 5K this Saturday, so while I don't want to overdo it this week and wear myself out, I don't want to sit around all week either.  I think I'll do one more short run tomorrow and just take a few walks before Saturday.
Also this week, I'm attending my first ever blogger meetup on Friday! I'm excited to meet other Georgia bloggers and just have a good time.  I haven't been blogging for very long, so maybe I can learn a few things too!
Ok.  Gonna munch on some of these and try to get some work done.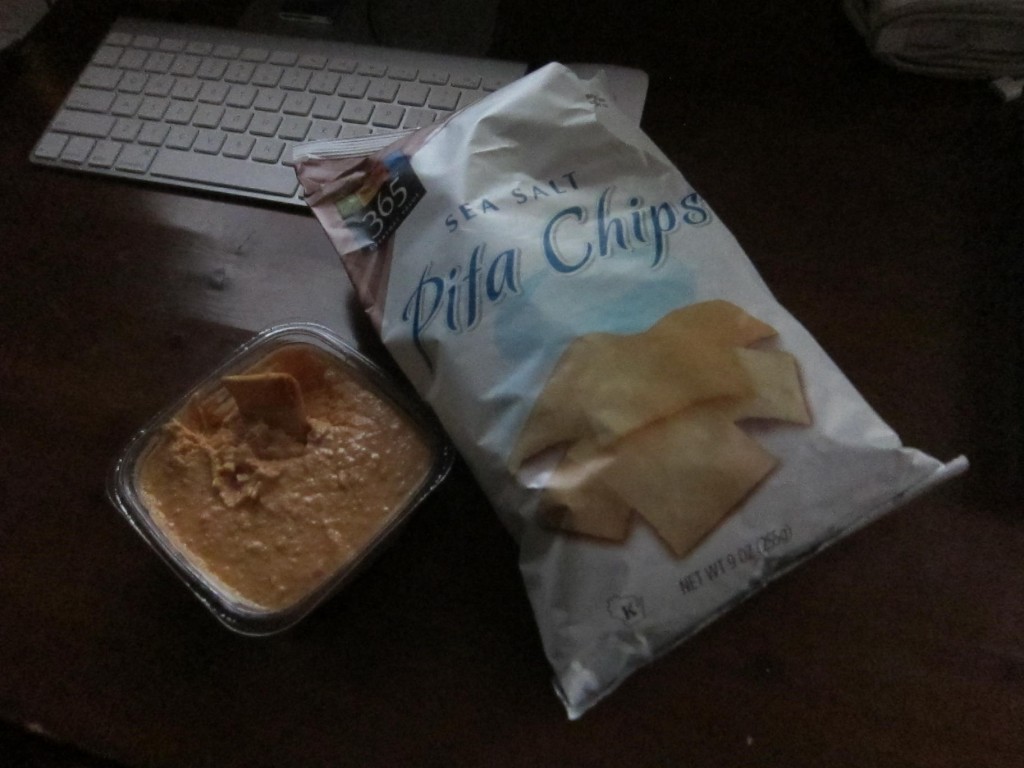 It's pouring down rain now, makes me want to go back to sleep……zzz.