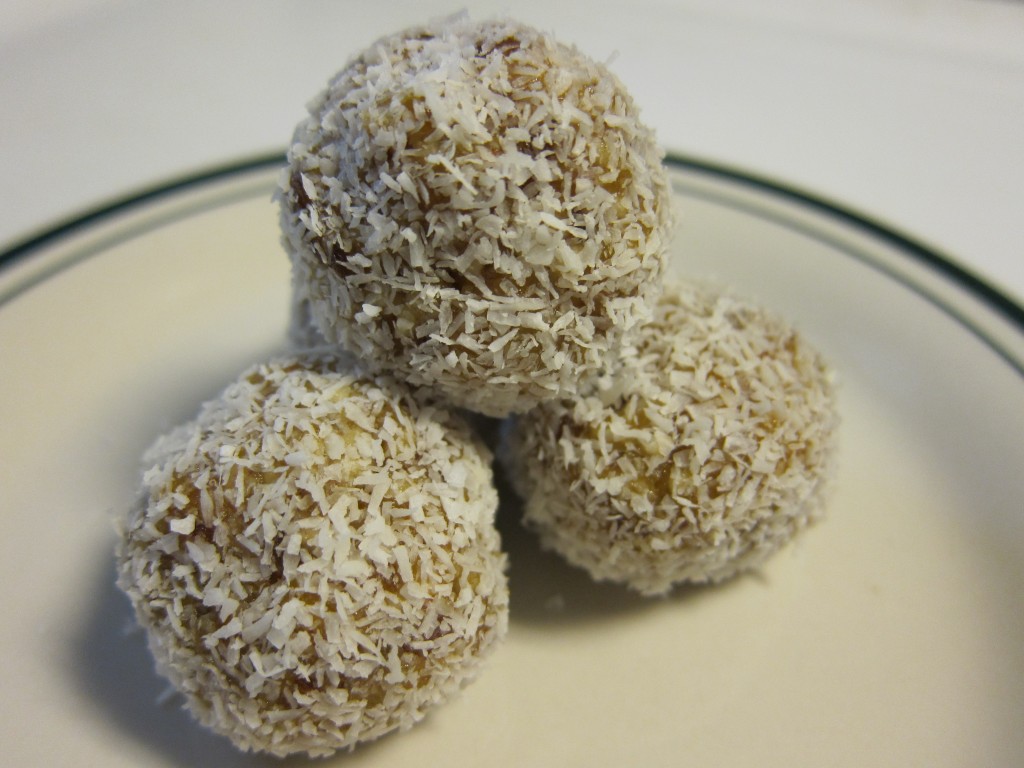 So, I'm out of my adored Larabars, but I'm trying not to go to the grocery store until this month is over as we've already used up our monthly grocery budget.  I decided I'd try and make a substitute until I could get my hands back on the real thing.
Here's what I used:
1/2 cup cashews
1/2 cup almonds
1/2 cup apricots
1 cup pitted dates
1 tbsp lemon juice
desiccated coconut for rolling
You wanna pulse the nuts separately first, until they are pretty tiny but not dust.  Next, add the fruit and lemon juice.  I found that my food processor was not quite sturdy enough to handle the whole pieces of date and apricot, so I ended up chopping the second half of them into smaller pieces before adding in.  When its as mashed as you like, stop.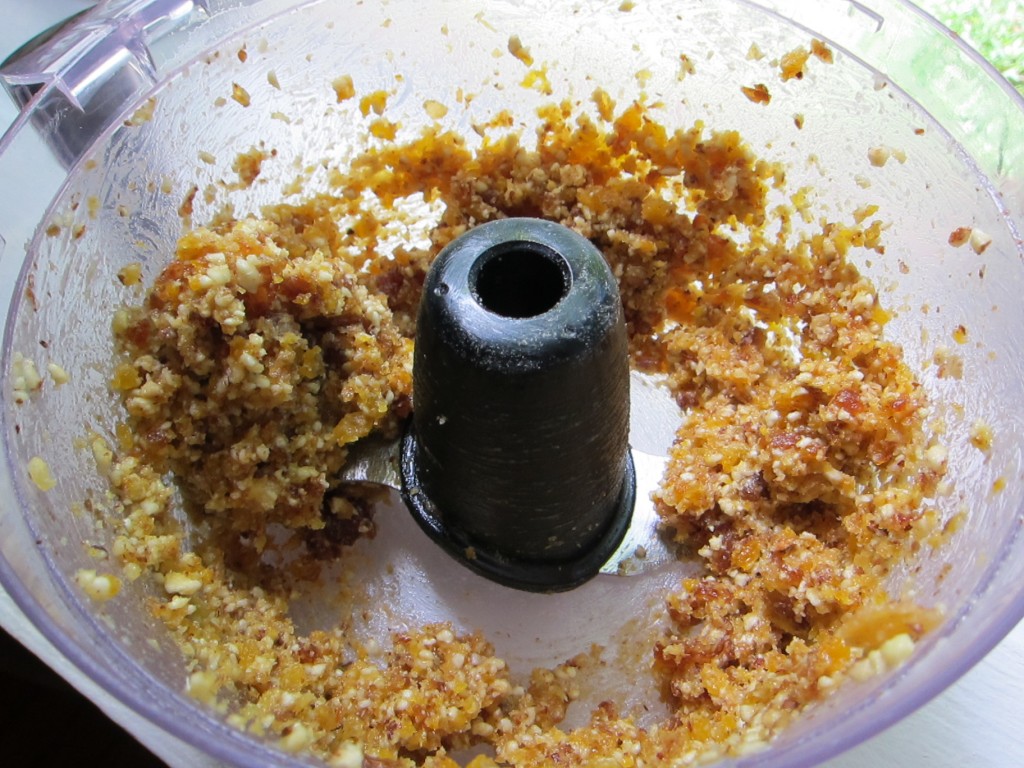 I was able to roll these without coating my hands with oil or anything.  Sticky but fun!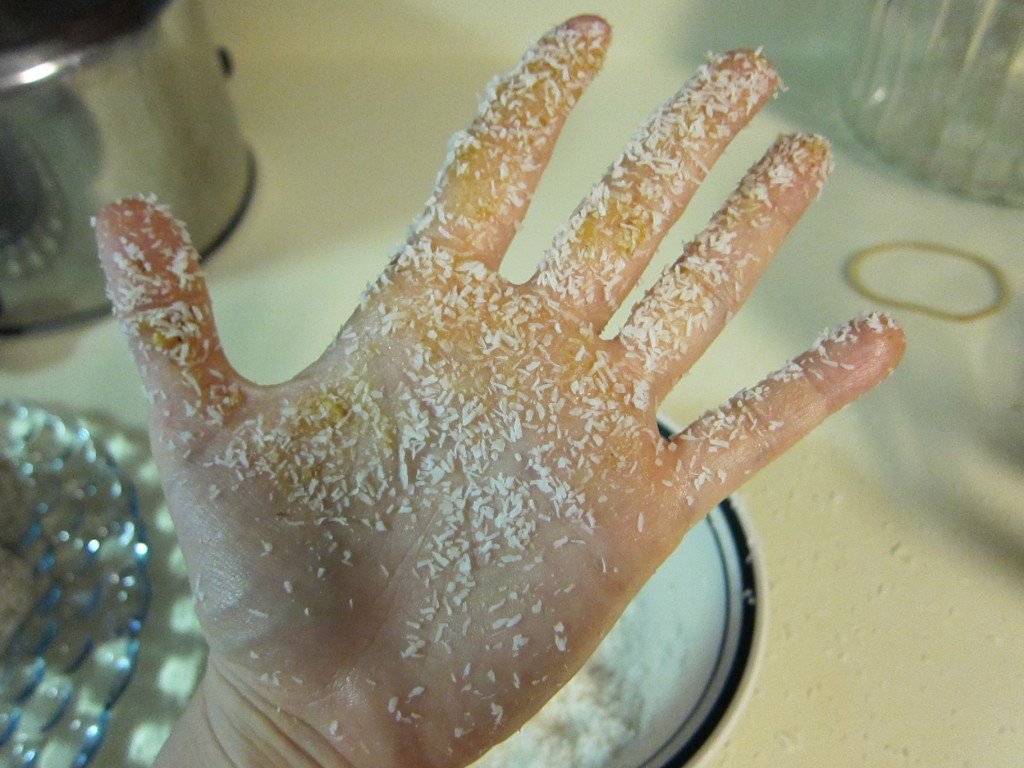 Just plop the little balls into the coconut and pat it in.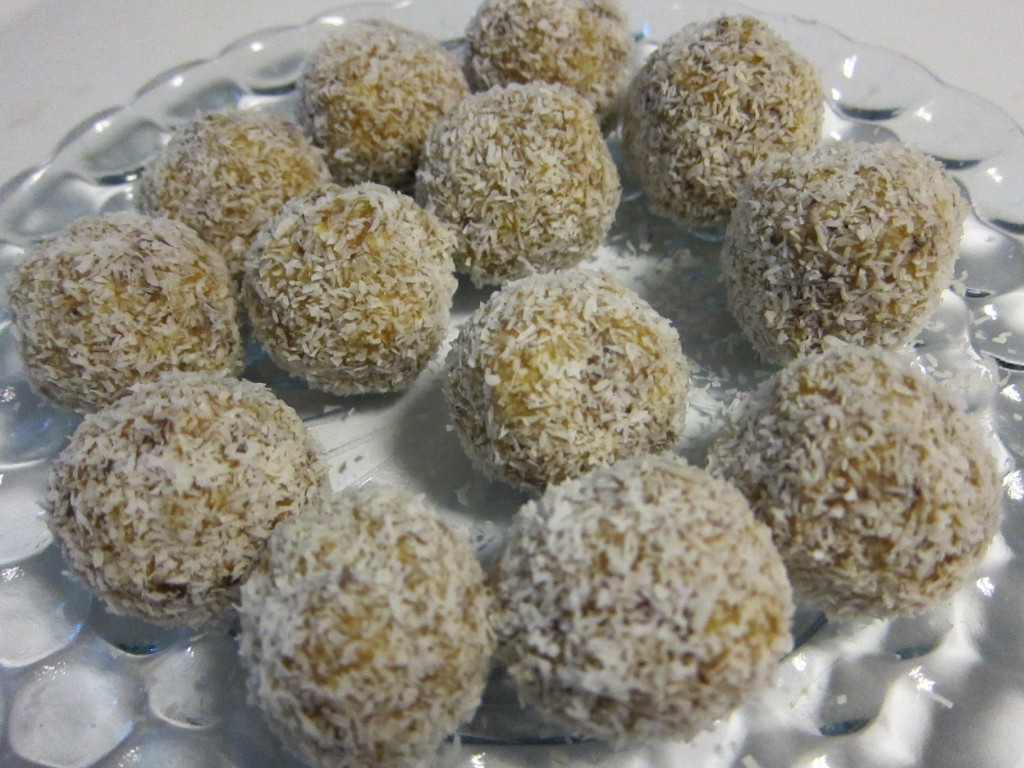 To me, there is no comparison to the original, though these did turn out quite delicious.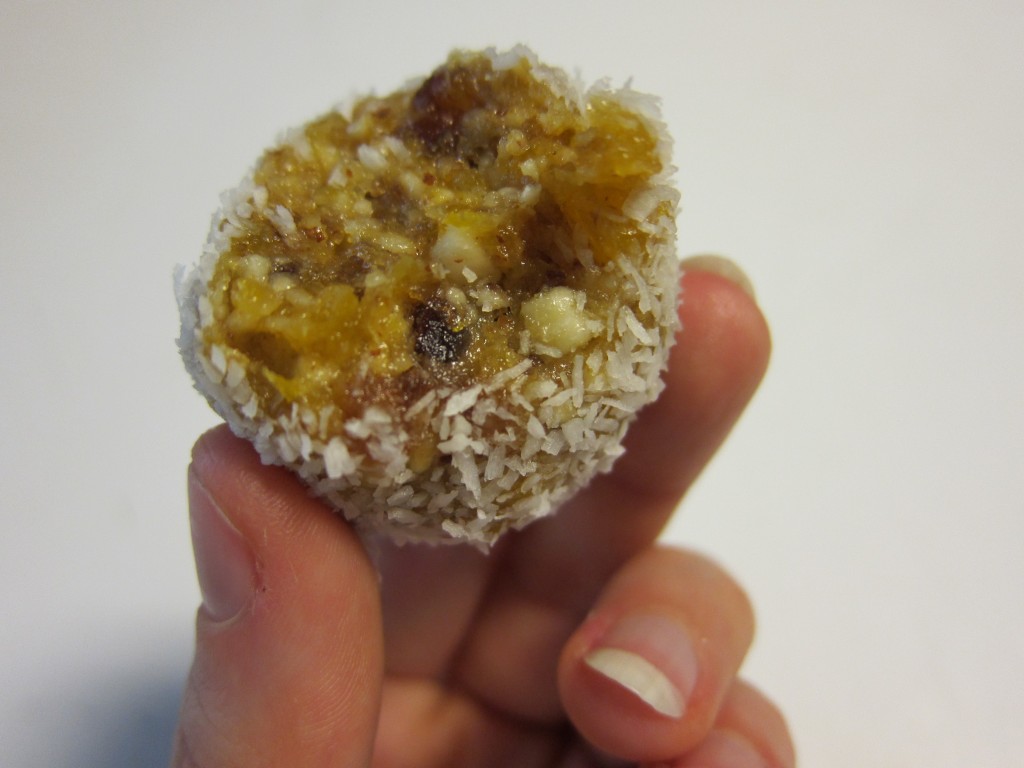 I liked the small size too, perfect to pop in my mouth right before a morning run, which is exactly what I plan on doing tomorrow!
Date bites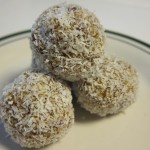 Easy snackable date bites are like homemade Larabars in a bite-sized form.
Prep Time: 10 minutes
Yield: About 6 bites
Ingredients
1/2 cup

cashews

1/2 cup

almonds

1/2 cup

chopped apricots

1 cup

pitted dates

1 tbsp.

lemon juice

desiccated coconut

for rolling
Cooking Directions
Pulse nuts in food processor until small then add other ingredients.
Pulse to combine completely.
Roll into balls and roll in desiccated coconut.