Tonight's dinner in keeping with the vegan theme…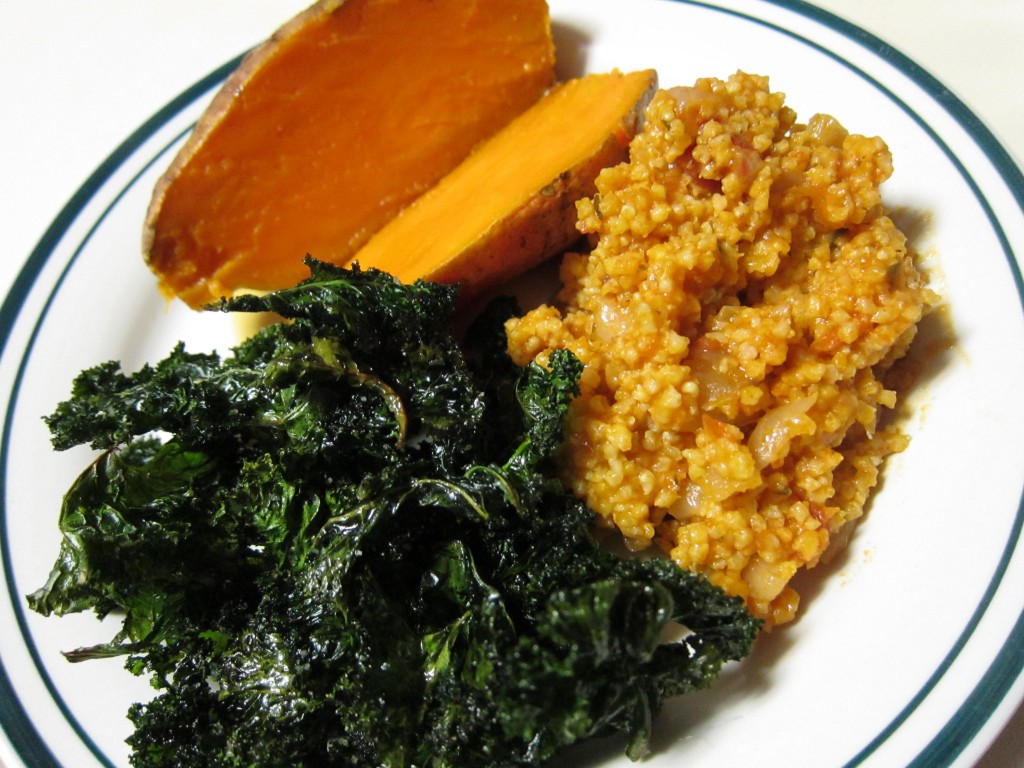 I thought this was awesome.
I like to roast sweet potatoes by wrapping them individually in aluminum foil with a little olive oil and baking at 425 degrees for one solid hour.  They come out nearly melting they're so soft and luscious.
Kale chips are easy too.  Just pull the leaves off of the stems and tear into smaller pieces, rub every single centimeter with olive oil and massage it in, then sprinkle with salt. I then lay them out on a baking sheet and bake at 350 degrees for about 12 minutes, tossing them once half-way through.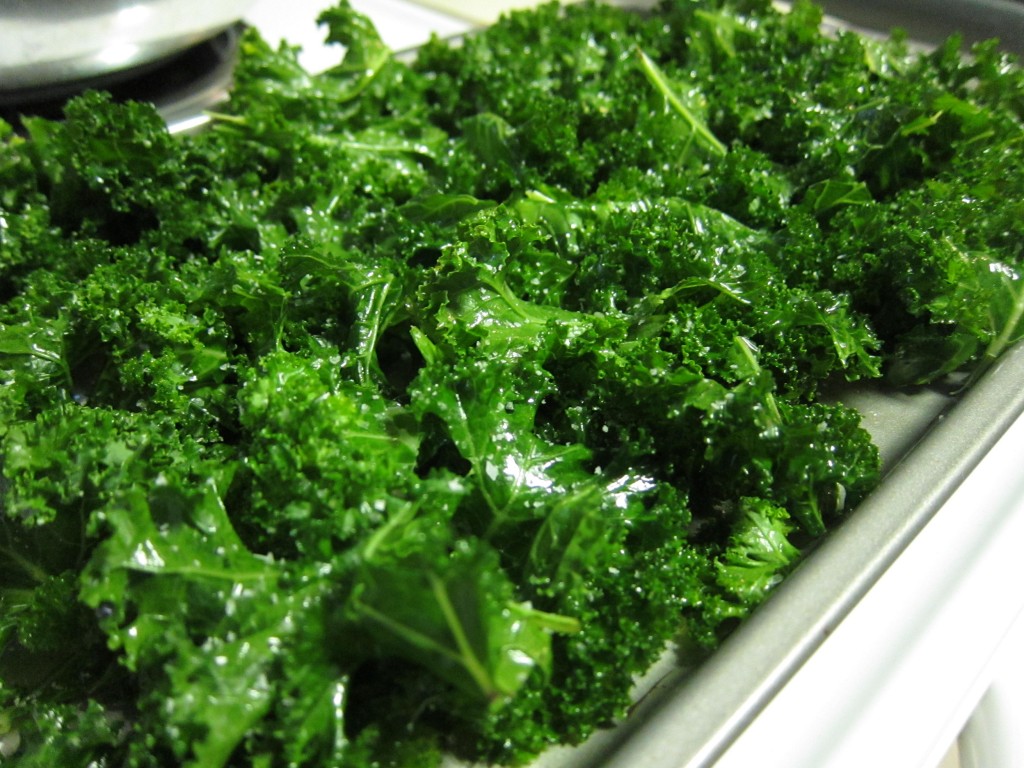 They shrink a ton as they crisp up.  You'll know when they're done, and you'll know when they're overdone, so keep an eye on em'!
This was my first time making millet and it wasn't that difficult.  I started with a 1/2 an onion sauteing in some olive oil, then added a 1/2 cup of dry millet to the pot to toast a bit with the onion. As soon as it starts smelling toasty and fragrant, add 1 cup of water and let it come up to a boil.  When it boils, put the lid on and turn the heat down to low, let it steam itself in there for about 20 minutes. When the millet has absorbed all the liquid, add a few spoonfuls of your favorite jarred pasta sauce and stir it in.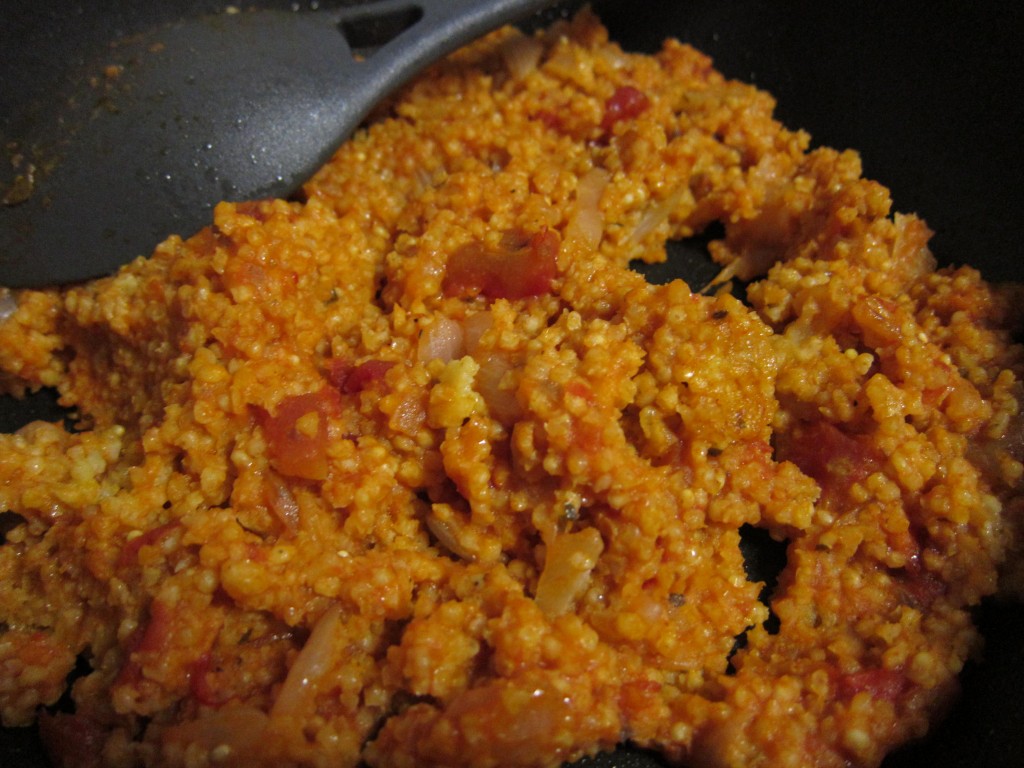 It was so creamy and delicious! It has a very satisfying texture.
I loved this vegan dinner and will definitely be making millet again.  I'm definitely trying a lot of new things this month, but tomorrow I'm sharing with you an old standby of mine that just happens to be vegan.
See you tomorrow!