Good morning!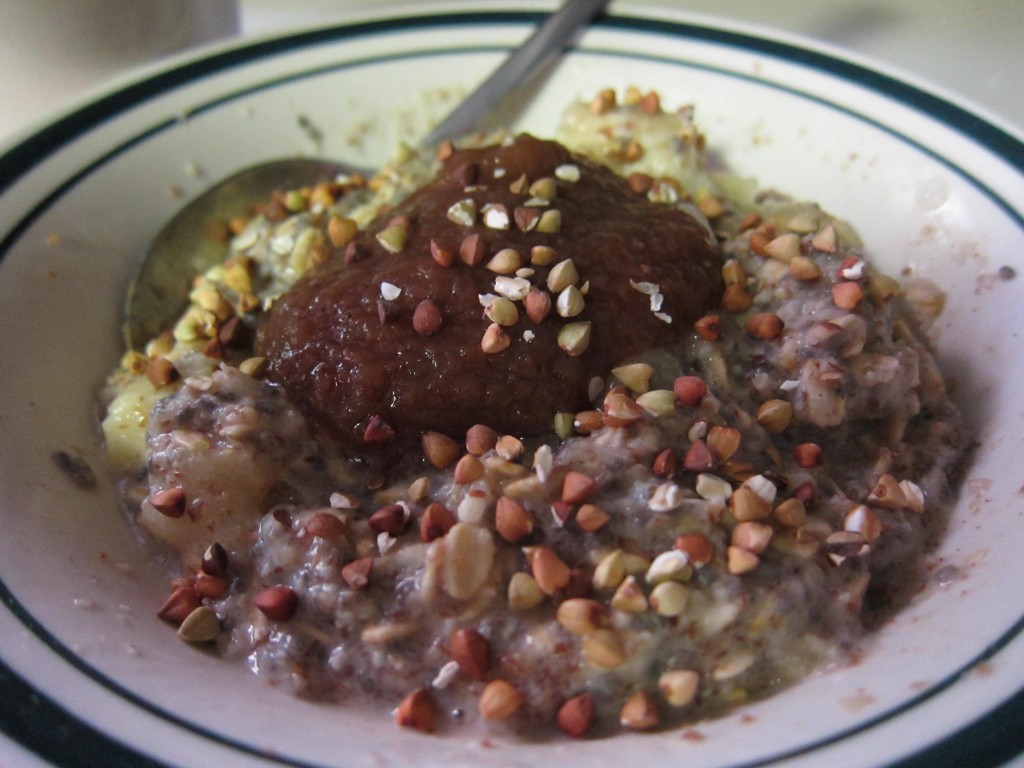 I got to enjoy my oatmeal today with a humongous dollop of gingery pear and apple sauce!
And it's a great opportunity for me to share with you my latest oatmeal hack! Remember when I was yapping about how I like to take plain instant oatmeal and jazz it up rather than going through the trouble of making oatmeal from scratch? Well, I've discovered that I can make instant oatmeal with real whole oats!
I just fill my bowl with these few things:
1 banana torn into pieces
2 spoonfuls whole rolled oats
1 spoonful oat bran
1 spoonful flax meal
1 spoonful chia seeds
almond milk to desired thickness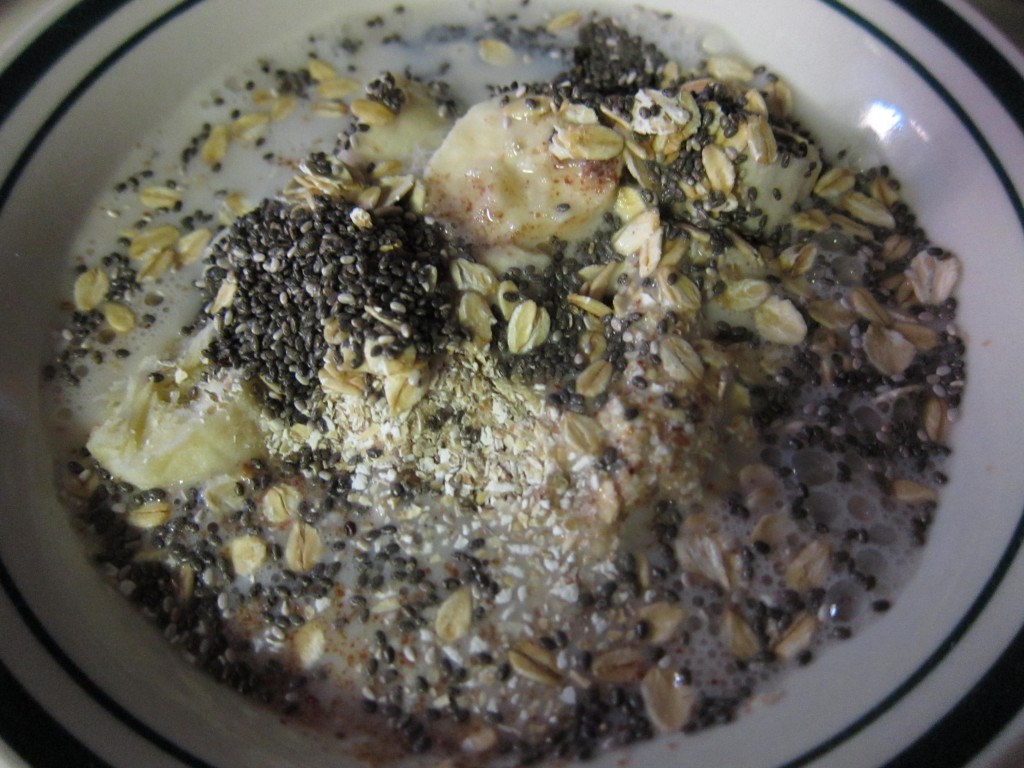 I mix it up and microwave for about 1 minute and 15 seconds, stirring once halfway through. It really does cook completely and thicken up with the help from the flax, chia, and oat bran.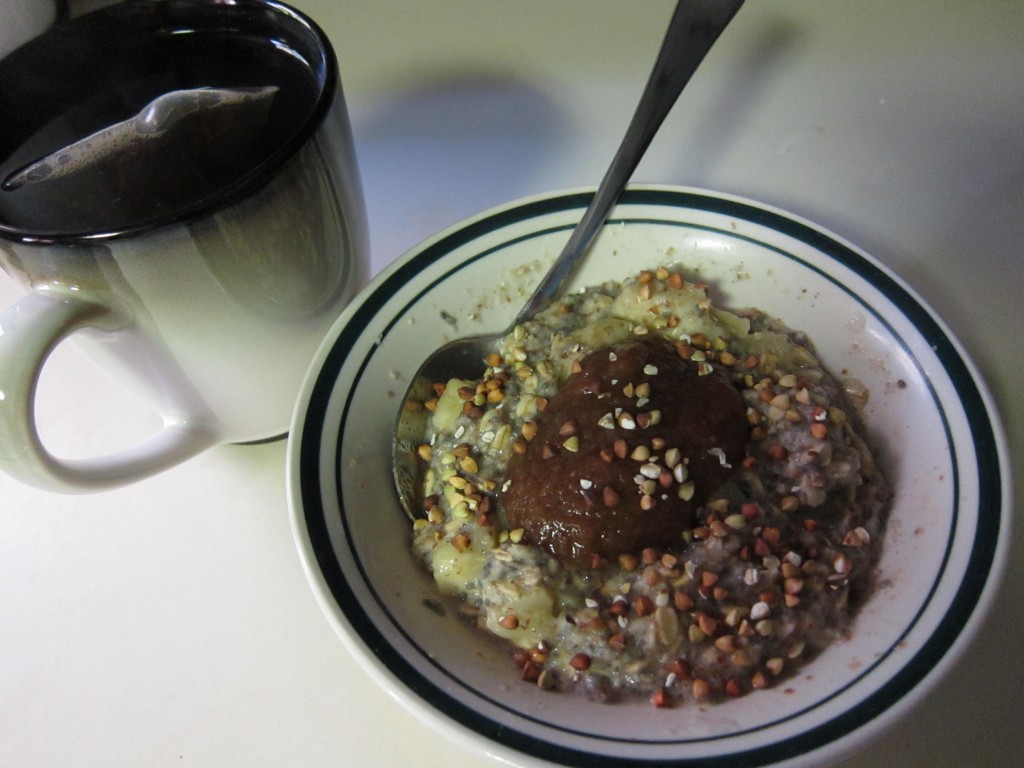 I had it with a mug of Peachy Oolong tea, a sample we got from Adagio a while back.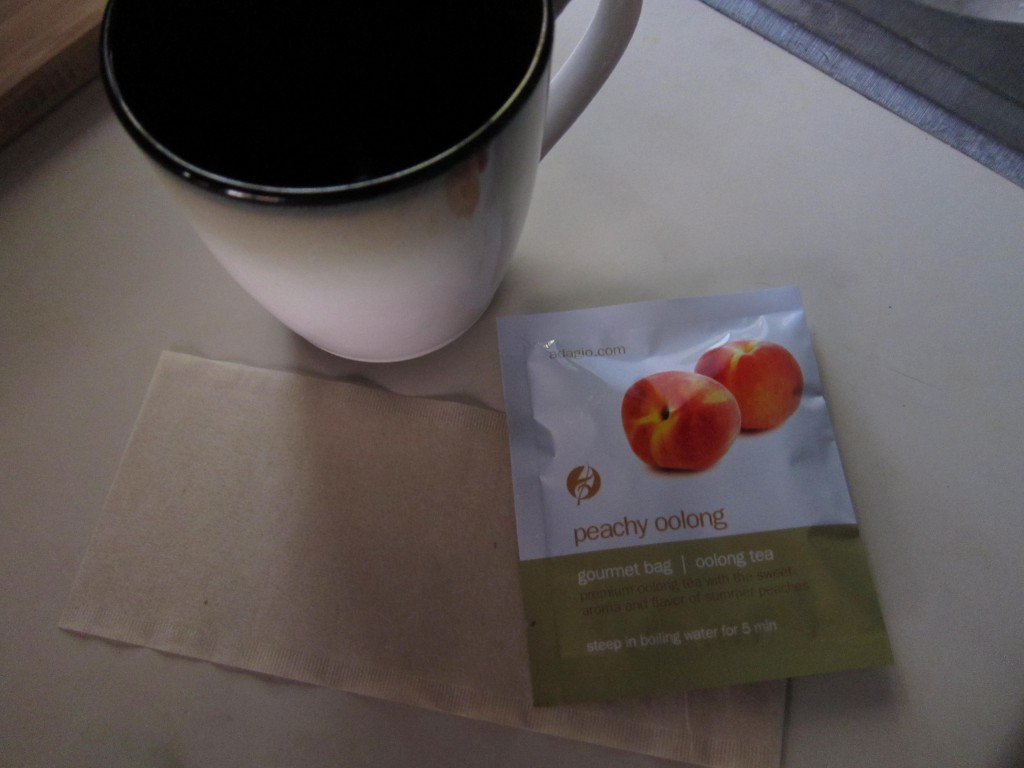 Very nice, it doesn't have that fake syrupy flavor that some fruit teas have.
That's not all for today though, I've got another recipe to share later!