I'm trying really hard to nearly eliminate dairy from my diet.  I say "nearly" because I don't ever intend to quit consuming it entirely.
You see, I love cheese.  I love stinky, oozy, molding, hard-to-pronounce cheeses smeared on crusty breads, sometimes paired with fruit preserves or stone ground mustards and even a few slivers of salty cured meats.  That is my number one favorite meal on the planet and what I would want if I were on my death bed.
I don't, however, think that this is a meal fit for everyday consumption.  Meals like that are what put me 25 pounds overweight last year, along with all the pan-gravies and butter-whipped potatoes I was experimenting with making because of my new-found passion for cooking.
What I am willing to do, is allow myself that pleasure on occasion.  On rare occasion.  I'm trying to think of meat and dairy products as junk food, to be eaten with the same frequency as desserts.
That is why my breakfast and lunch choices for today were so unusual for me.  While there is nothing at all unhealthy about this bowl of yogurt, topped with chia seeds, granola, and a chopped peach…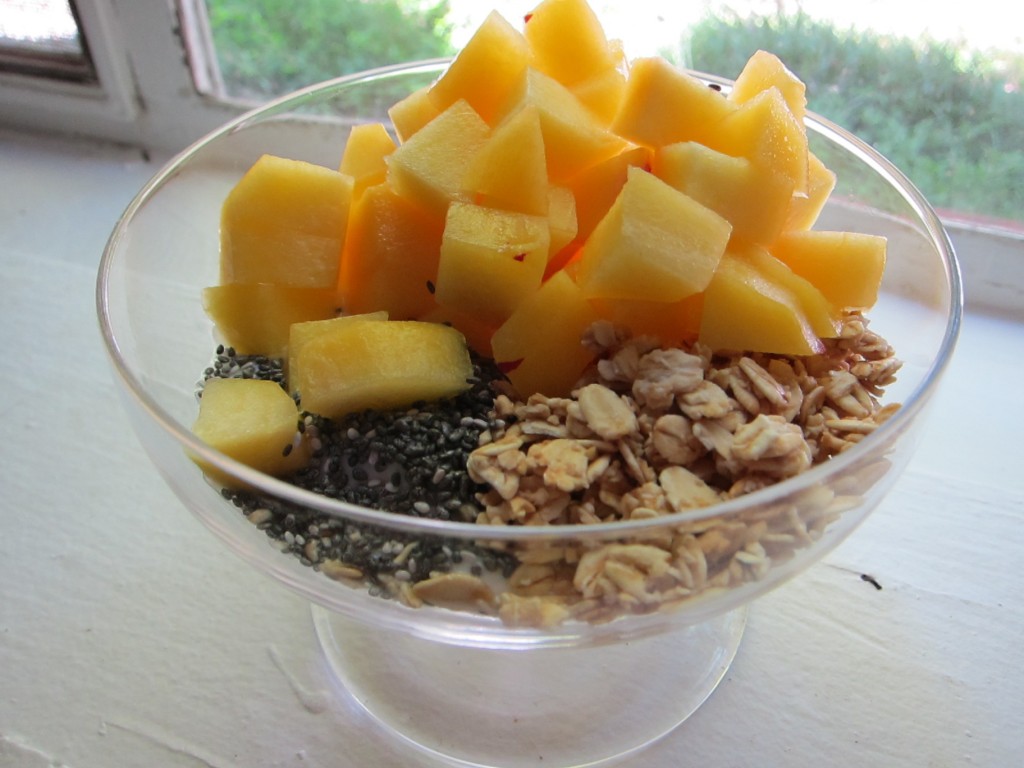 (And can I just rant for a second about how I live in the frickin' Peach State itself and can never ever get my hands on a ripe peach!?!!  Seriously, I shop primarily at farmer's markets and still I can only find a ripe peach at a road-side fruit stand way out in the country.  Where are we sending all of our delicious peaches I ask!?!)
…but to follow it up with this awesome grilled cheese and jam sandwich with tomato soup for lunch….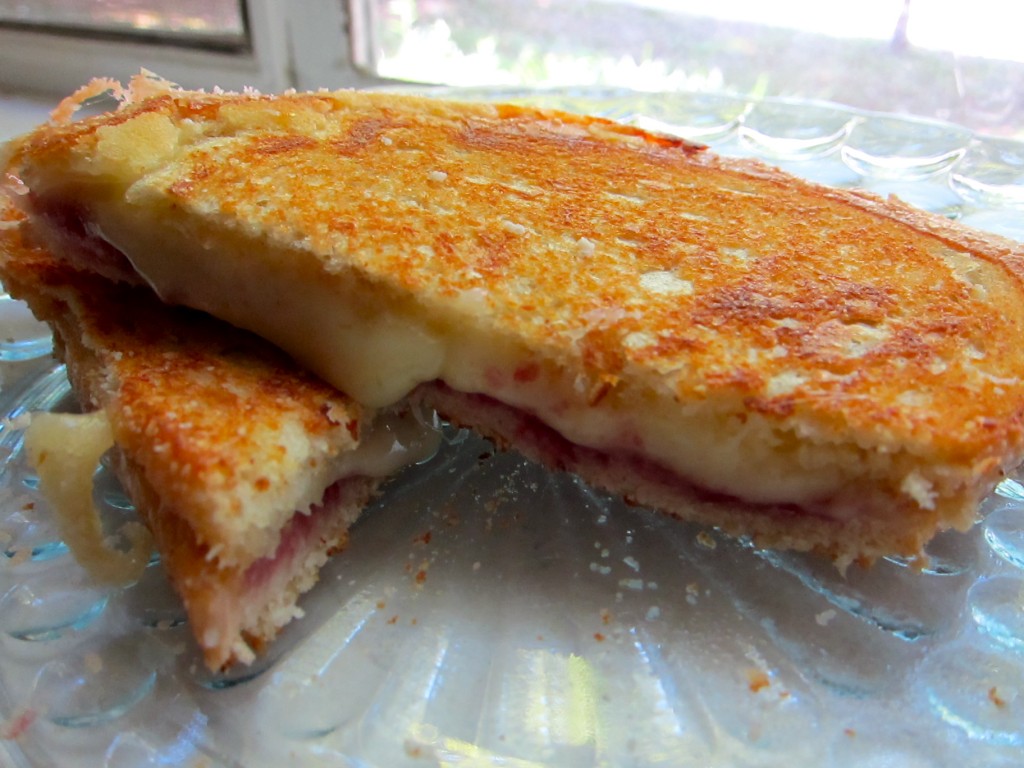 …still not terribly unhealthy, but unusual for me.
Do I feel guilty about it?  Not really.  These choices were still far better than waking up to a plate of sausage, eggs, buttered toast, and cheese grits– followed by fast food for lunch.
Instead of feeling guilty I'll just enjoy it today and skip the cheese tomorrow, that simple.