Here's a look at my lunch from earlier.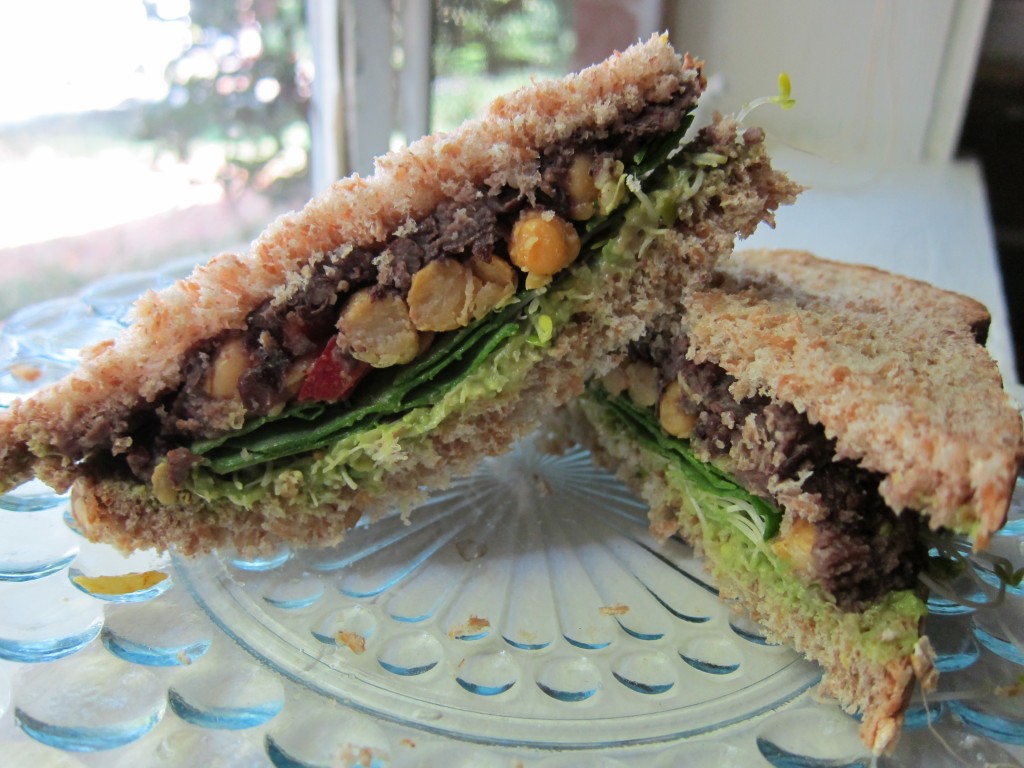 I have to say that I was quite disappointed at this sandwich.  It was full of things I love; avocado, smashed black beans, sprouts, spinach, seaweed flake, and a curried chickpea salad; but was just so super bland.  It really needed something juicy in it like a nice ripe tomato or a roasted red pepper.
This was excellent though…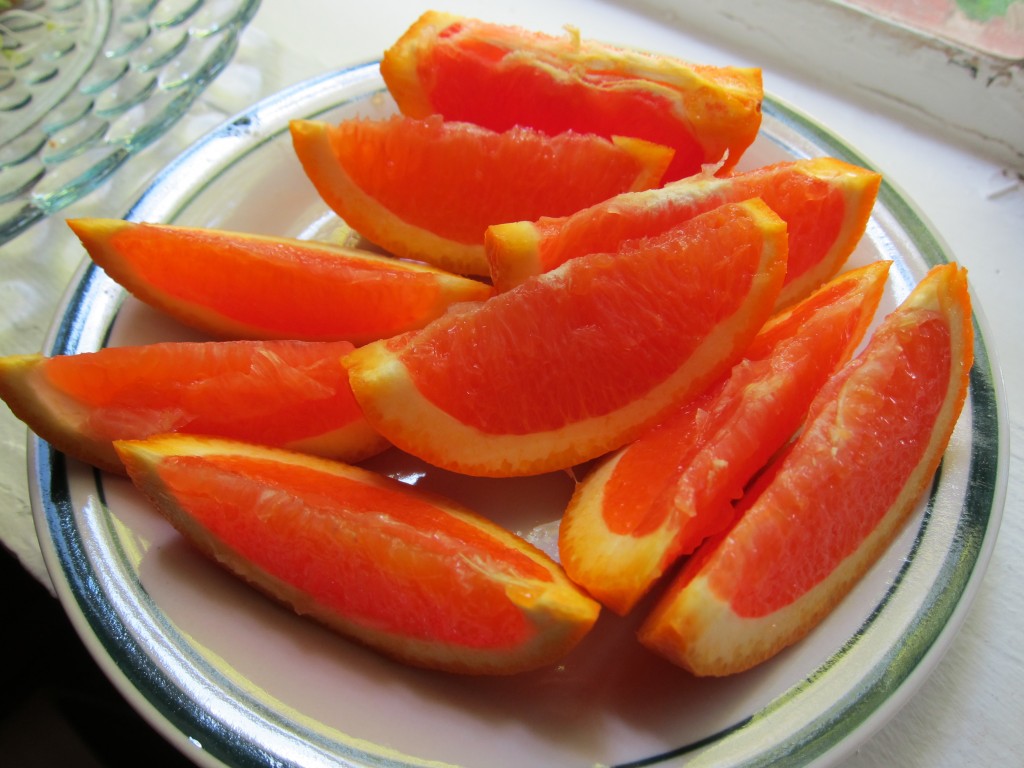 A bright sunny orange, yum!
Well, lunch may have been lackluster, but tonights' dinner is a real show-stopper!  Can't wait to show you one of my very favorite meals and talk a little about my style of cooking and the kind of food that I really enjoy eating!