Something a little light-hearted after yesterday's more serious post…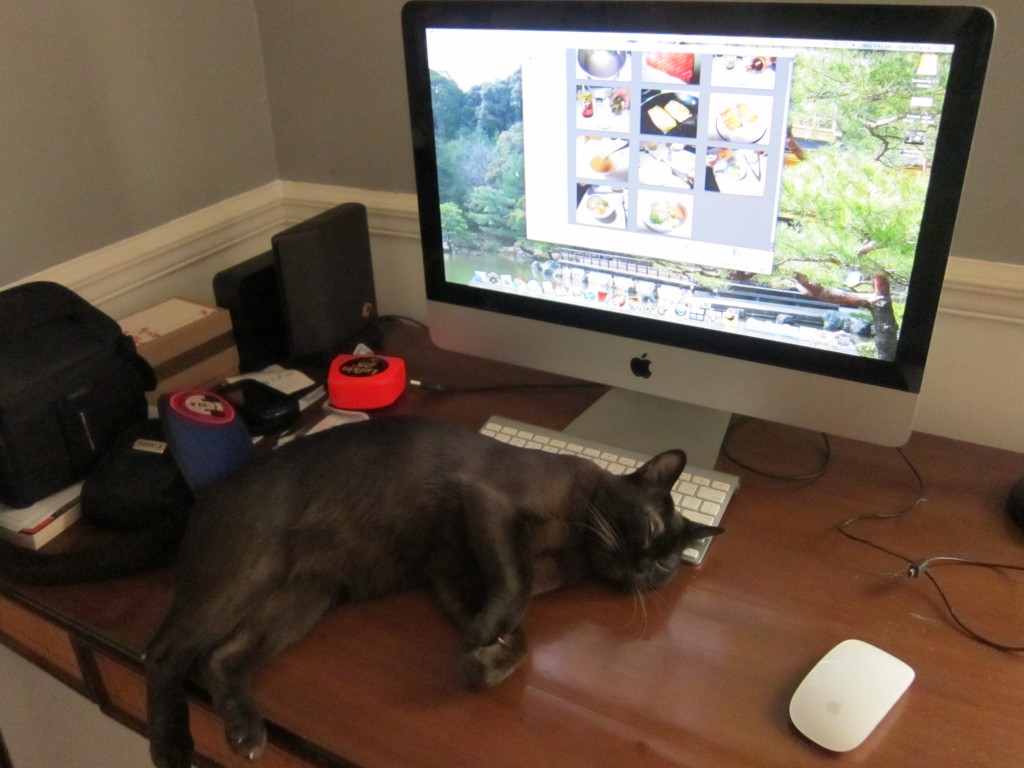 I really am doing all I can to not turn this into a cat blog, but it's hard with this guy swarming me all day while I'm home from work- so many cute photo opportunities! I don't know how I get any blog stuff done when he insists on using my keyboard as a pillow.
Or get any housework done with the clean-sheet assassin lurking!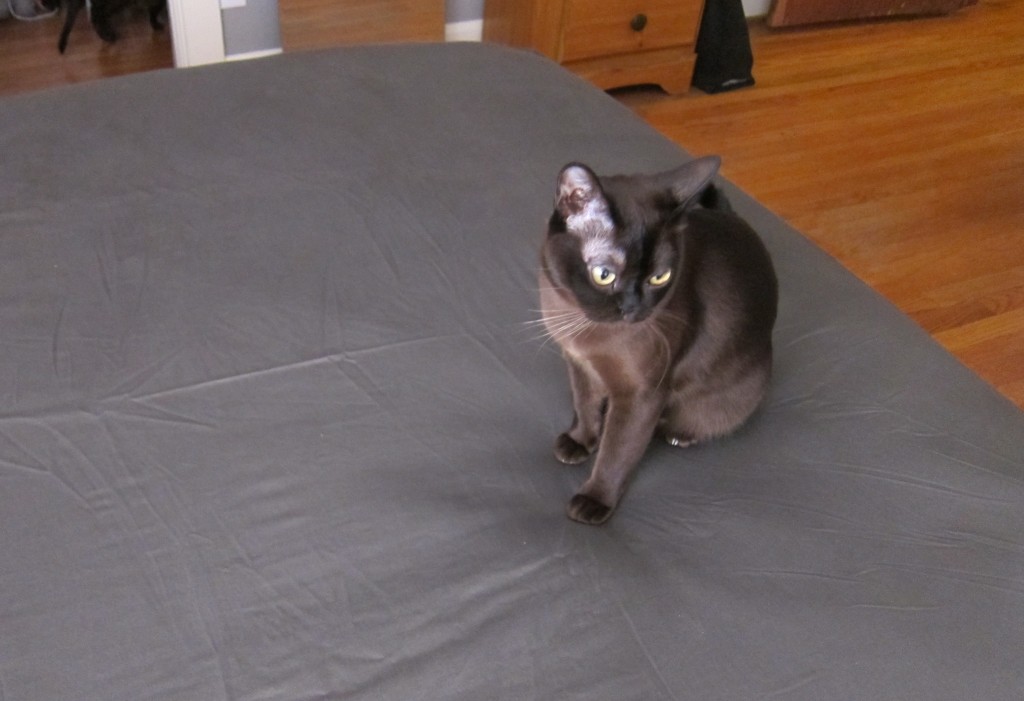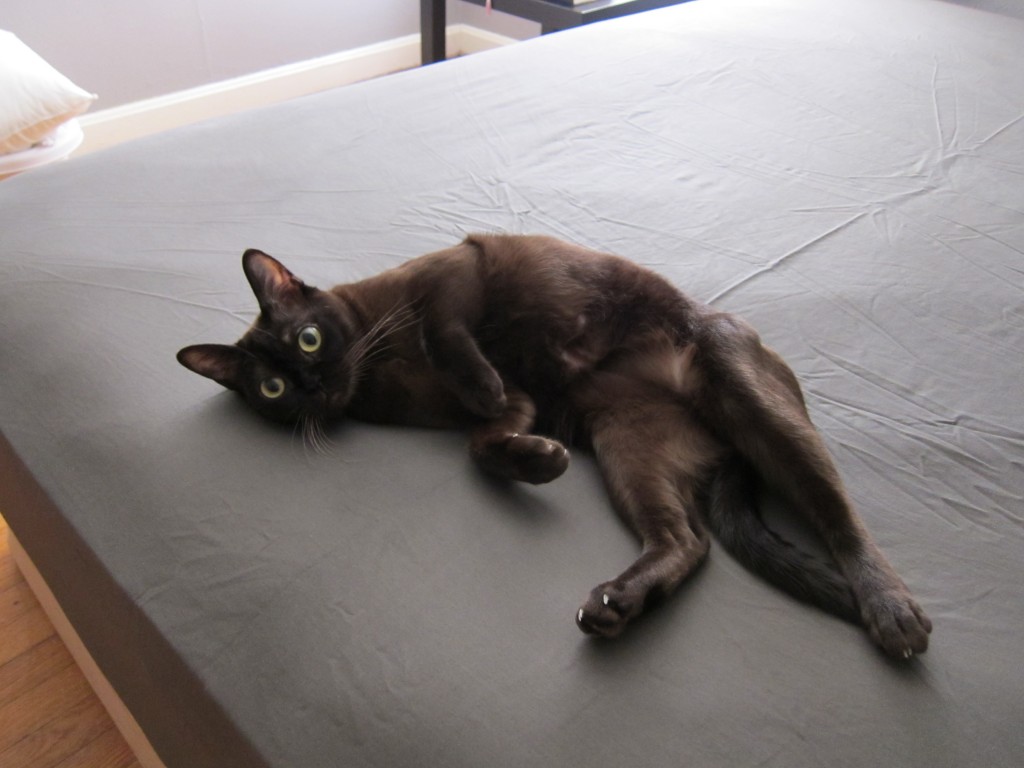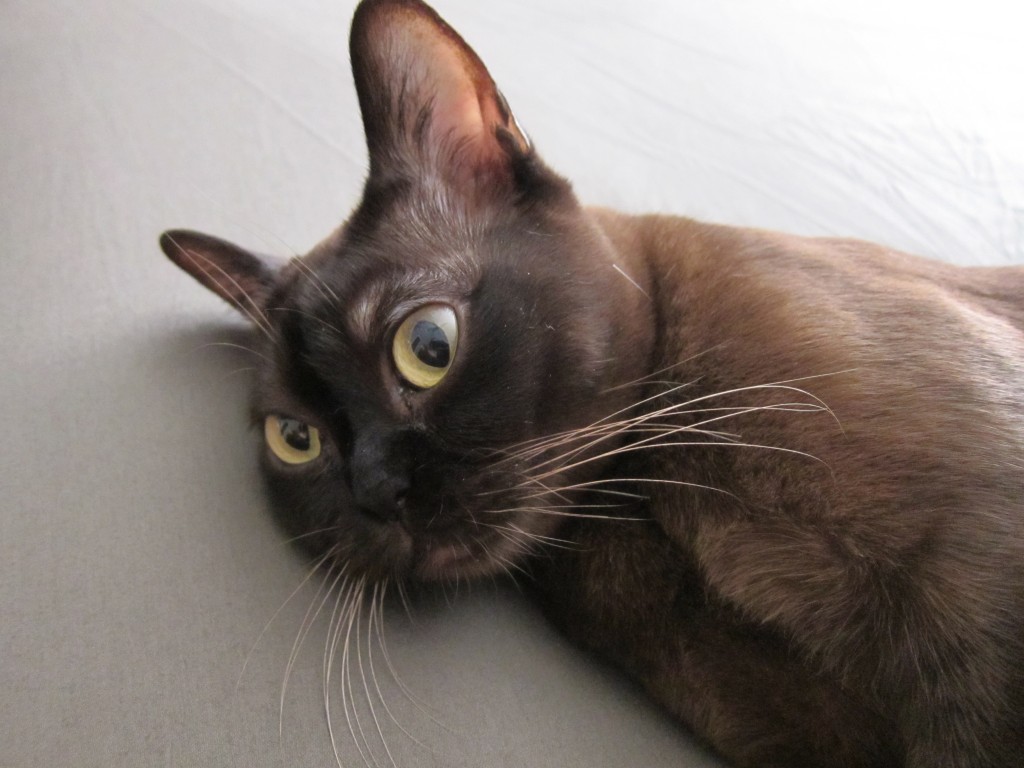 He did find time to take a windowsill-nap with Liam while I went to the market.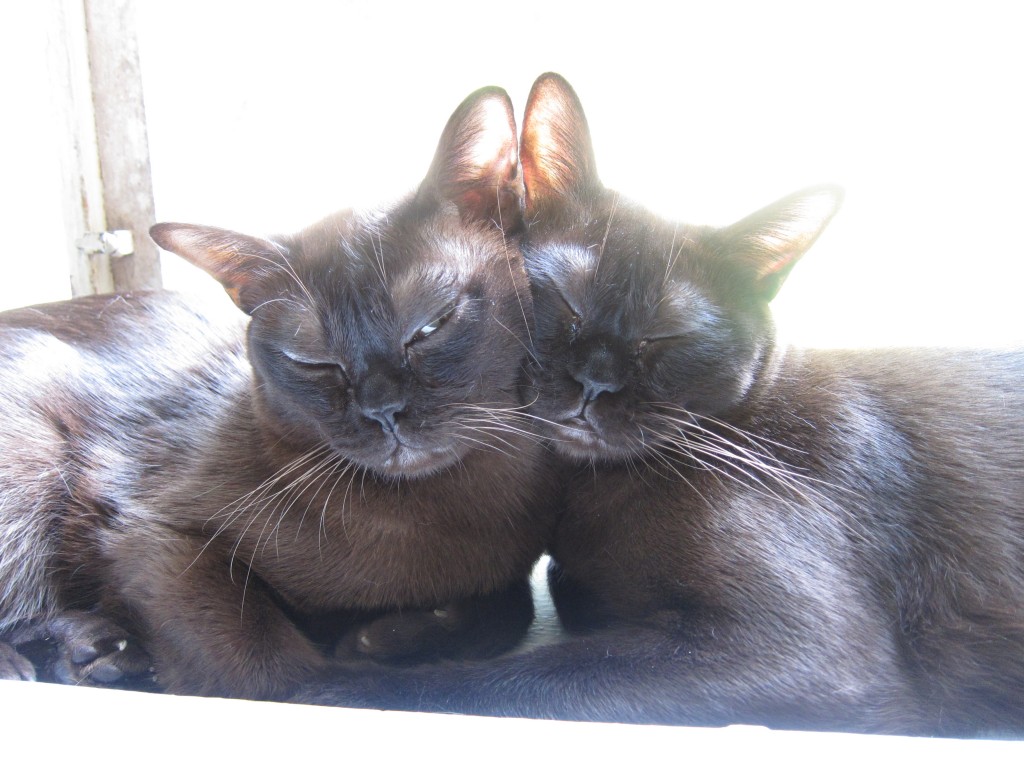 Here's what my fridge looked like post-market…
I was freezing in our apartment tonight, and the air wasn't even on.  I offered to make spiced ciders for the husband and myself to warm us up.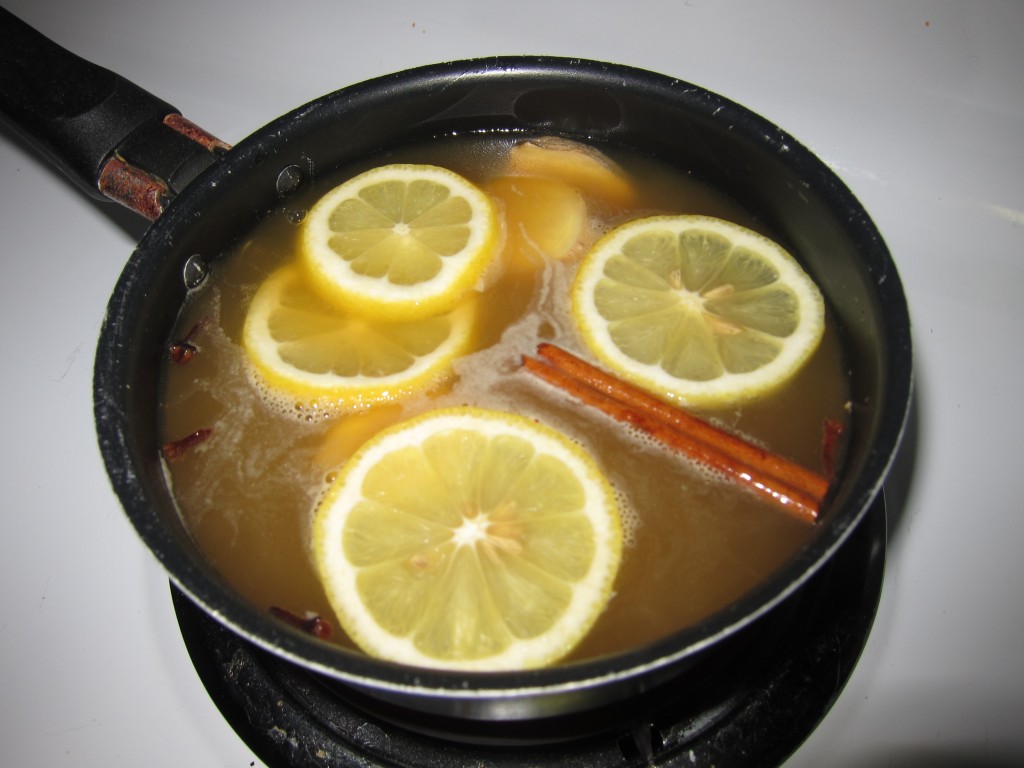 Spiced Hot Apple Cider:
2 mugs worth of apple cider
4 lemon slices
4 sticks of cinnamon
4 thick slices of ginger
6 to 8 whole cloves
Guess who was circling my feet the entire time?
Took my delicious cider to the living room…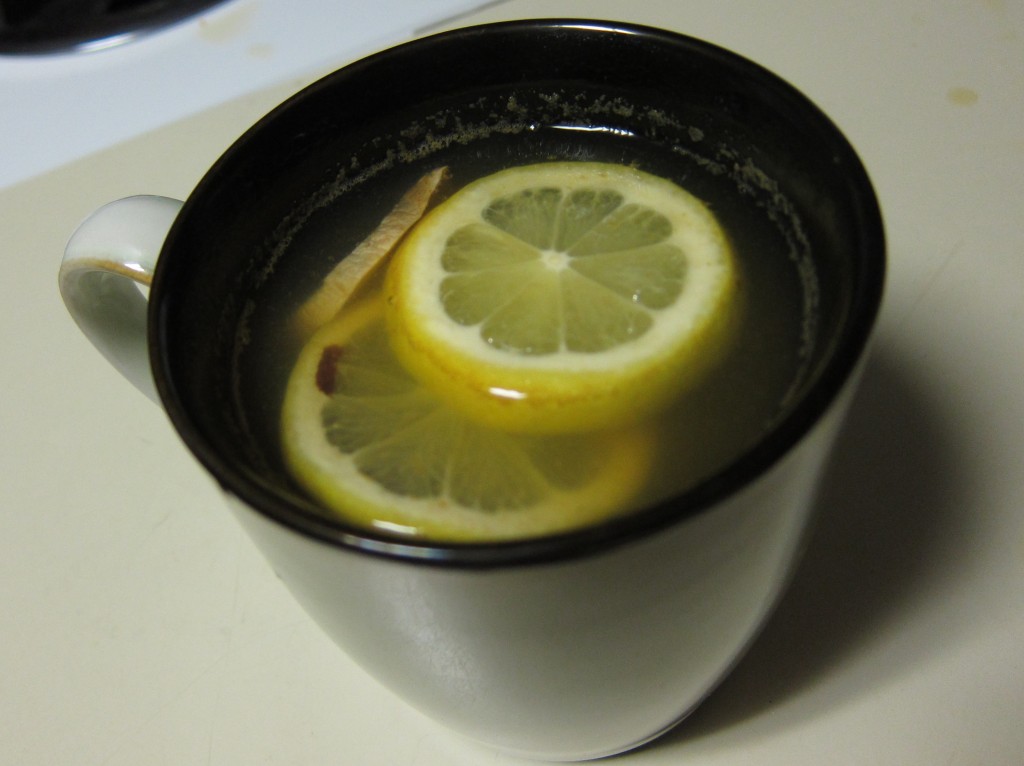 And was promptly joined, yet again, by my little chocolate bunny.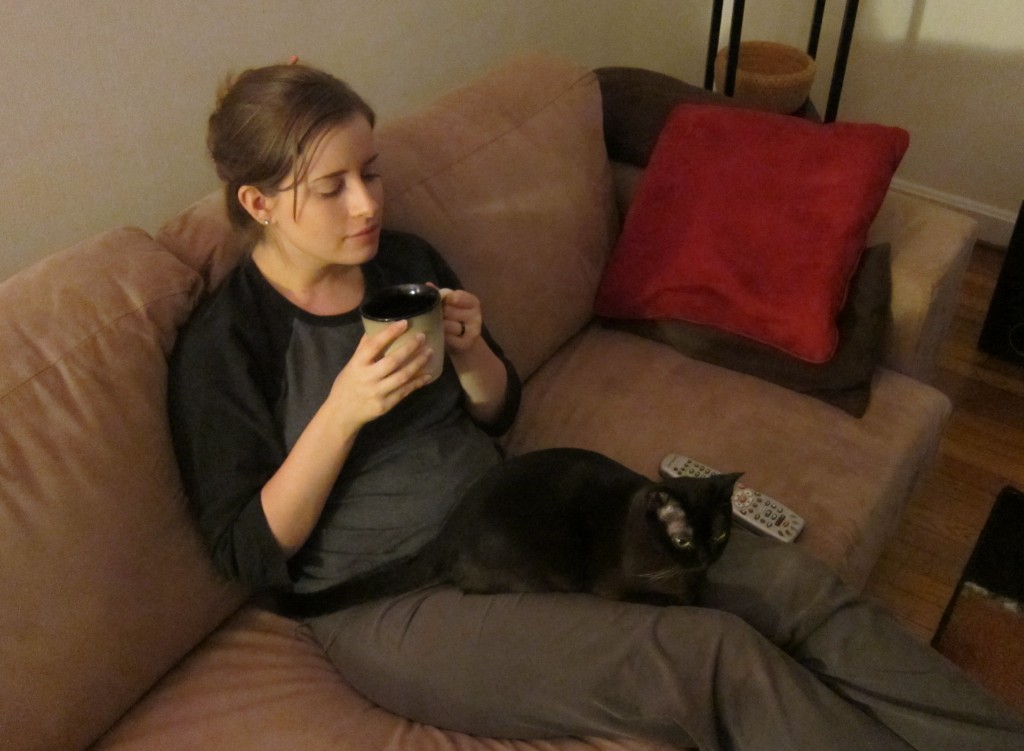 Maybe he just wanted the cider?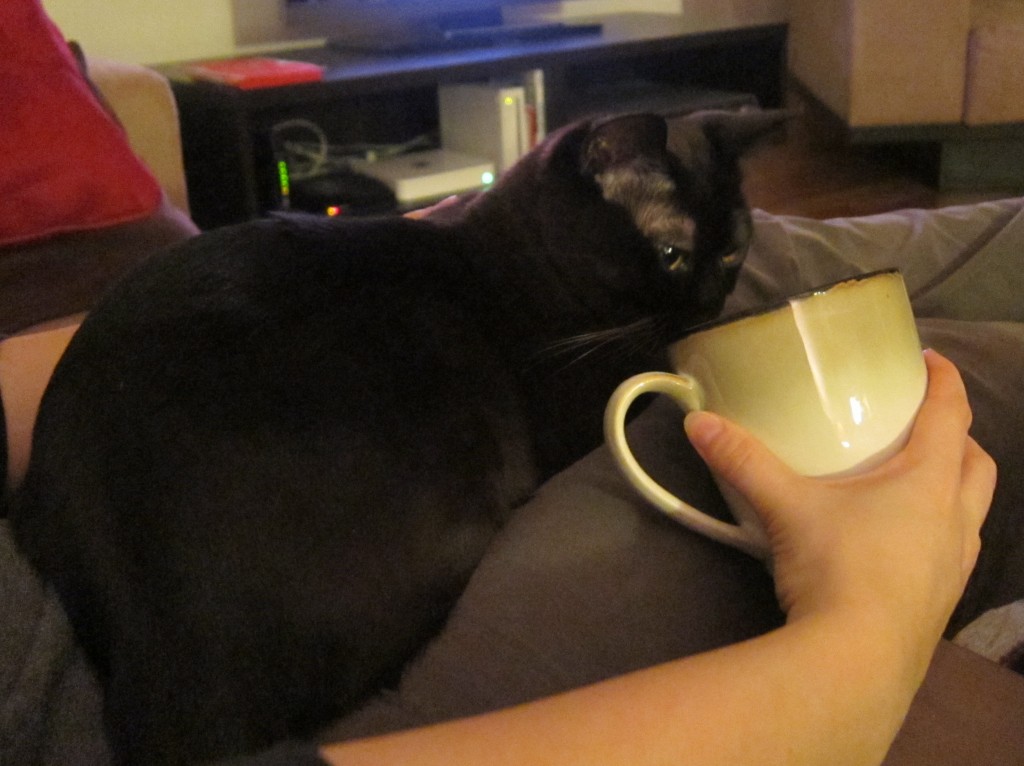 What can I do? Lucas loves me, Liam loves Jeff.  Liam also just doesn't care to ham it up for the camera like Lucas does.
OK, I had my cat post, got it out of my system.  I promise to actually post a recipe or something tomorrow to make up for all this silliness.
Sigh…I can tell already they're gonna need their own blog.