We currently have more apples in our house than I know what to do with.
Wait…that's not true…I know exactly what to do with them. Make apple crumble!
Here's a sneak peak…
And here's how you make it:
Start by peeling and coring 4 medium apples of your choice. I usually use all Honeycrisp because those are my favorites, but this time I just used up a few different varieties that we had in the fridge.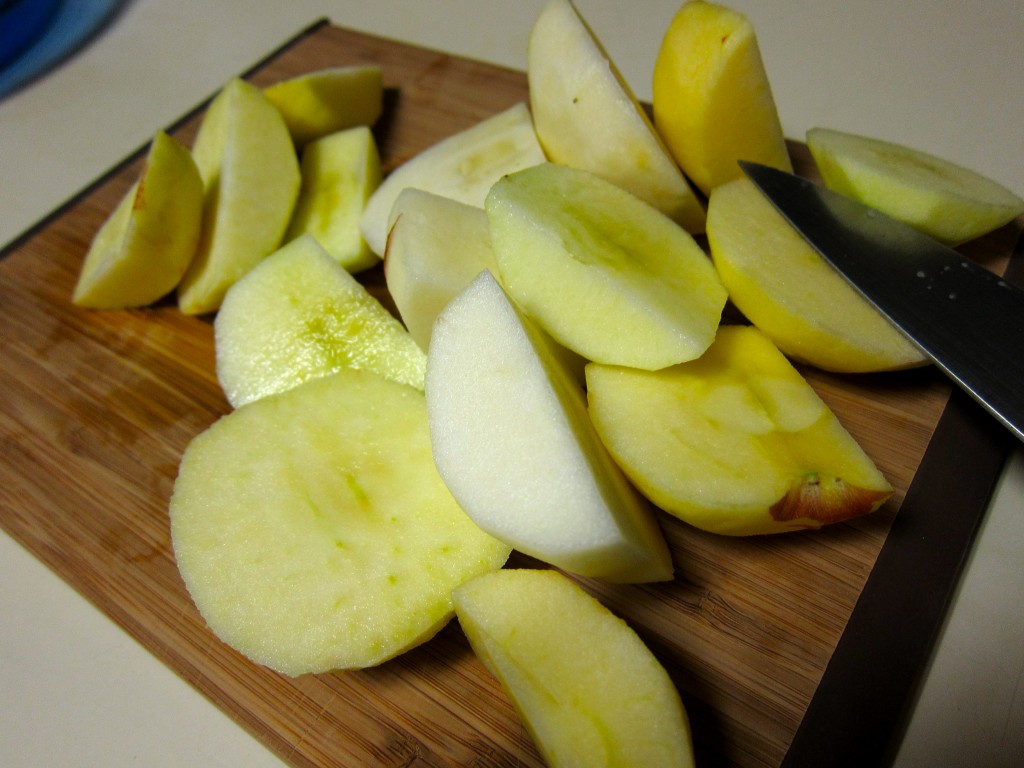 Chop them into smaller pieces and place in a baking dish.  Sprinkle on a little sugar so that the apple juices and sugar will make a syrup when heated.  I also added a few sprinkles each of ground cinnamon, nutmeg, clove, and ginger. Mix it up with a spoon to distribute evenly.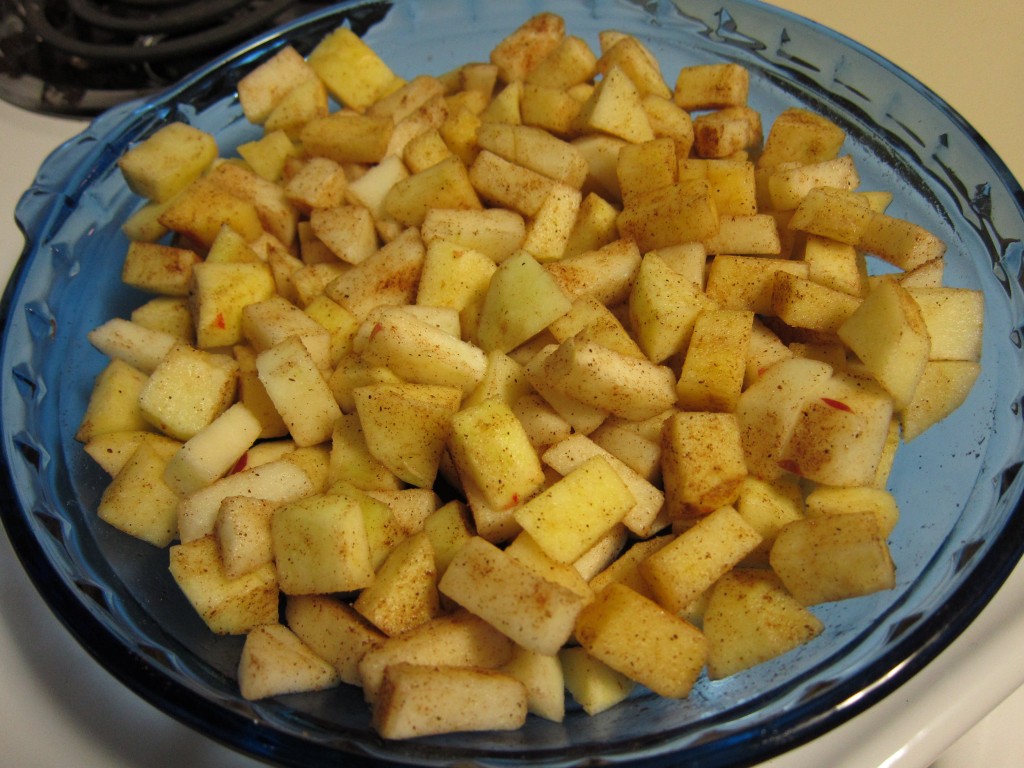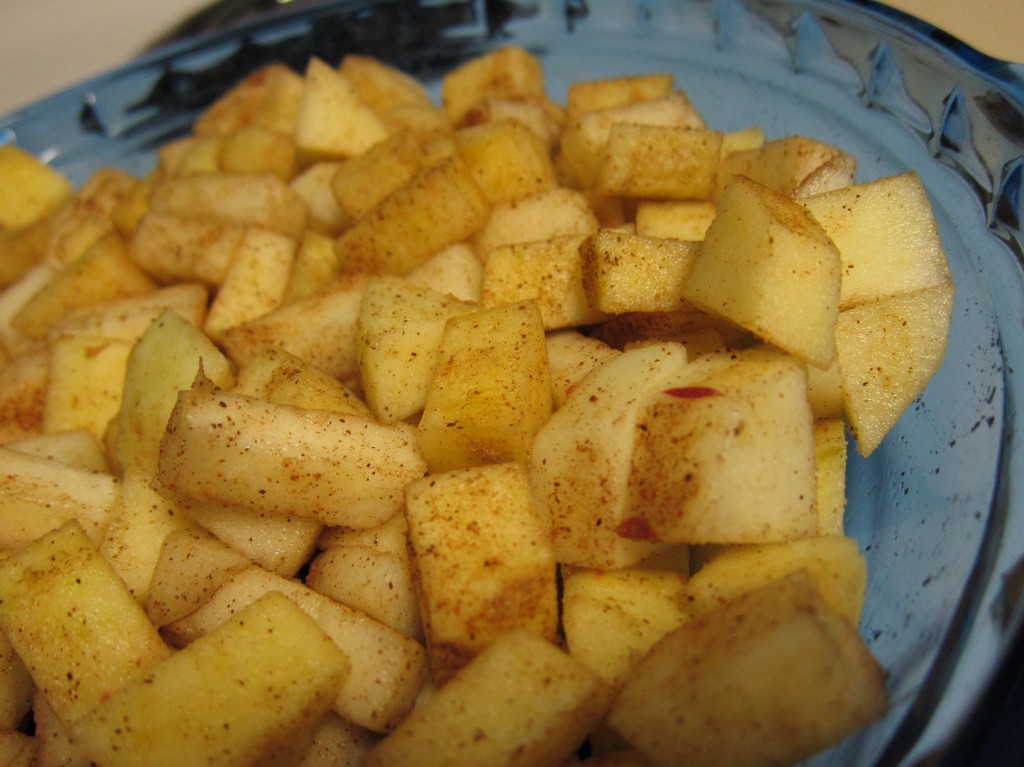 Now for the topping. Into a mixing bowl, add the following:
3/4 cup flour
1/4 cup sugar
1/4 cup brown sugar
1/2 cup oats
1 stick melted butter
2 tbsp. flax meal
sprinkle of salt
1/2 tsp. each of cinnamon and nutmeg
I use this gluten-free flour by Bob's Red Mill that I bought just to try.  It works very well and has a pleasant nutty flavor.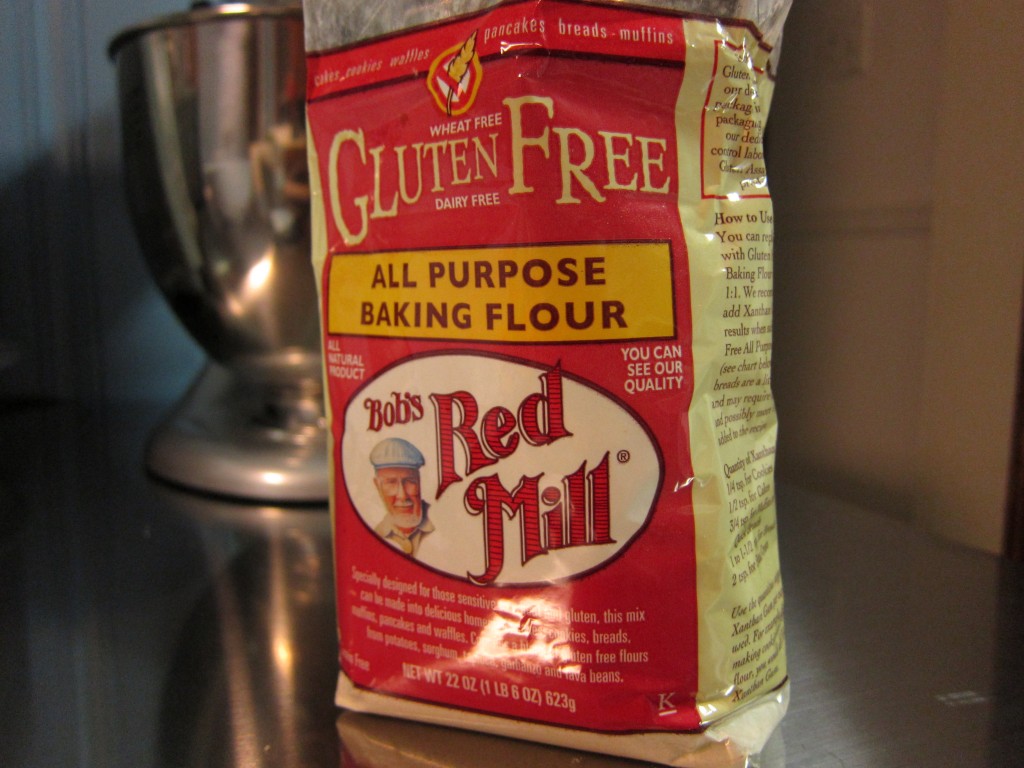 And for the first time ever I used Earth Balance to substitute butter. I'm cutting out more and more dairy from my diet every day.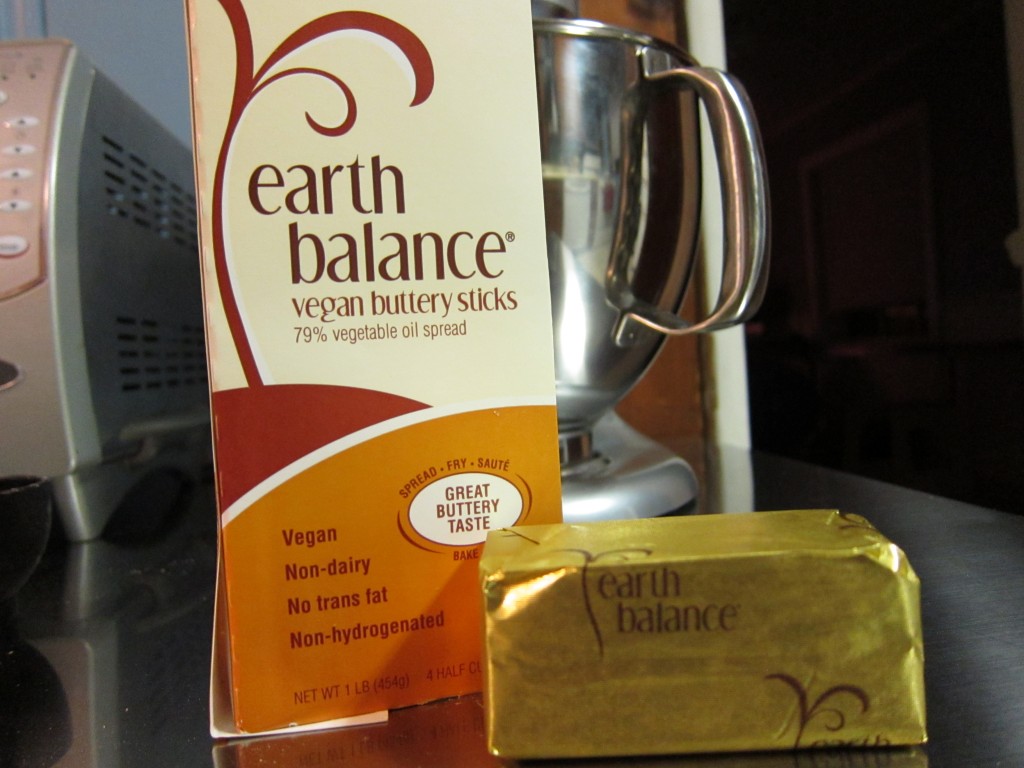 I get my hands in there and work the butter through, breaking up any lumps. It should look sandy and just barely hold together when pressed.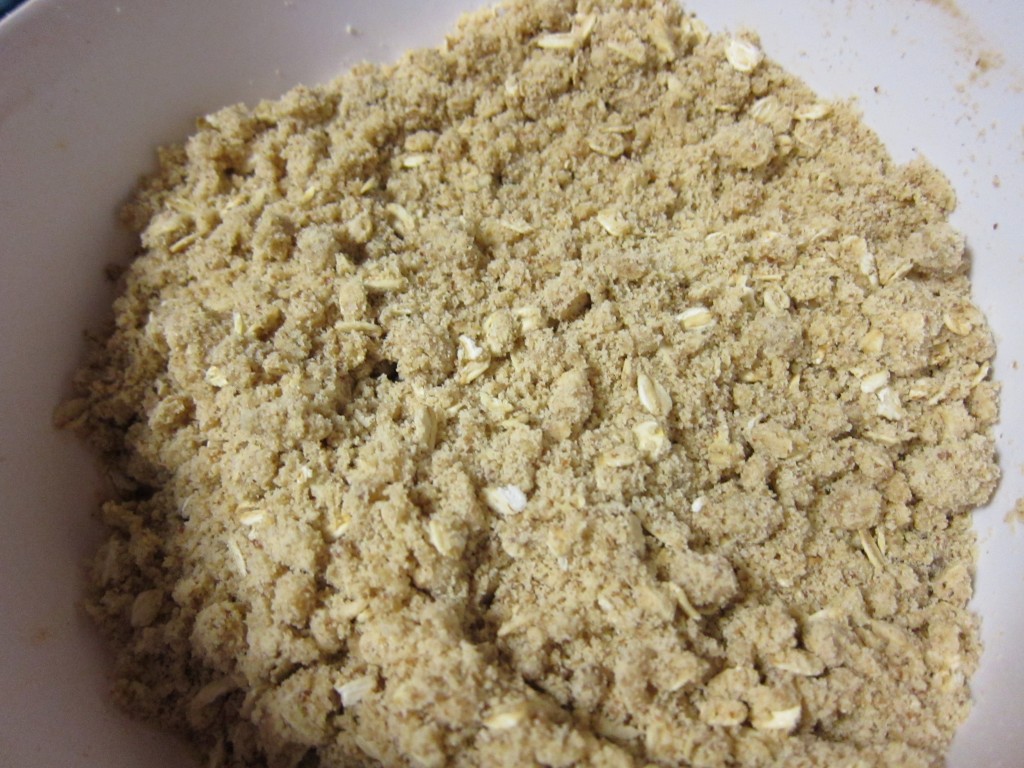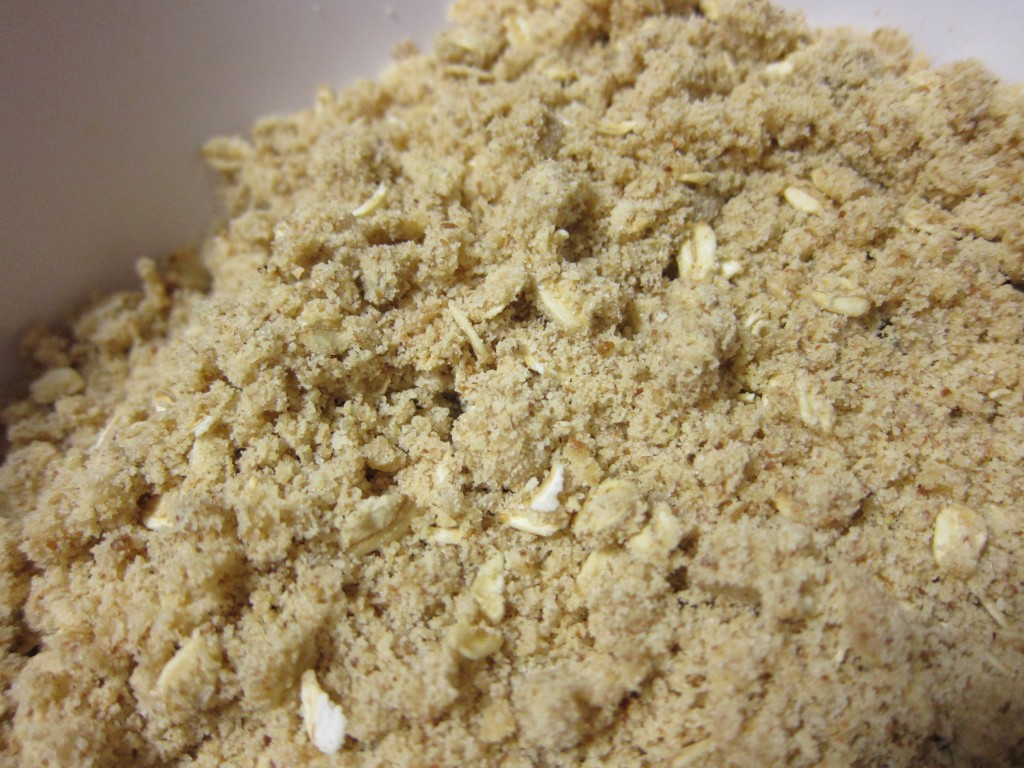 Pour the topping over the apples and press lightly all over. Bake that sucker for 50 minutes at 350 degrees til brown and beautiful.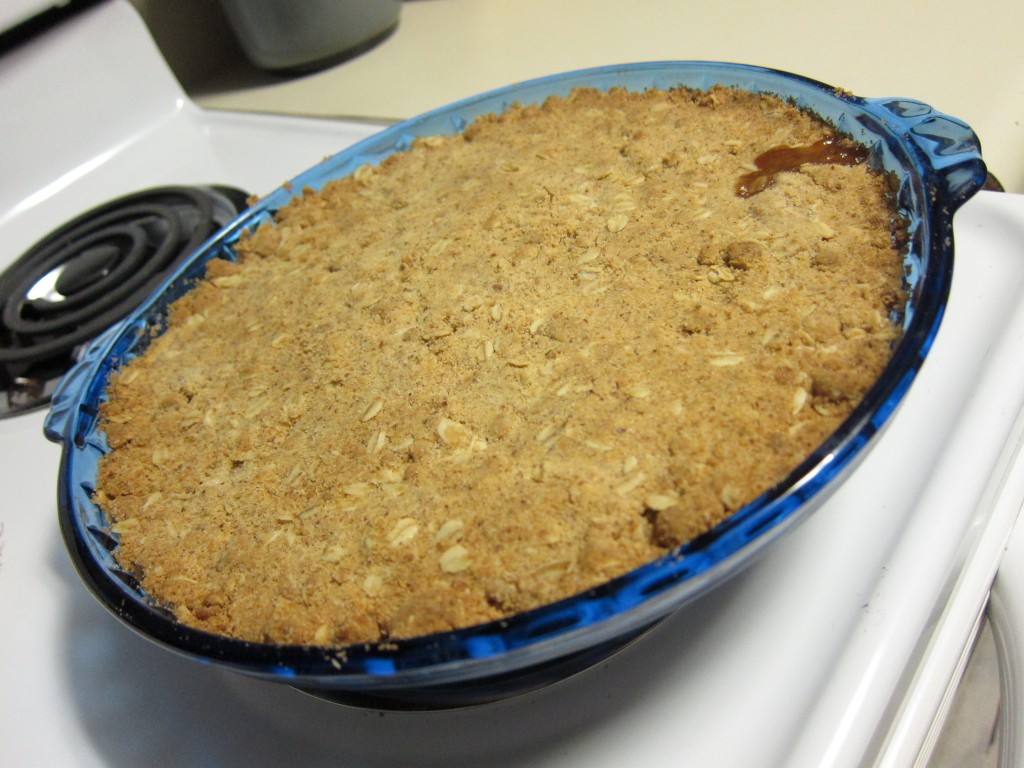 Absolutely amazing served hot out of the oven with a melting glob of cold vanilla ice cream on the side.
Or naked…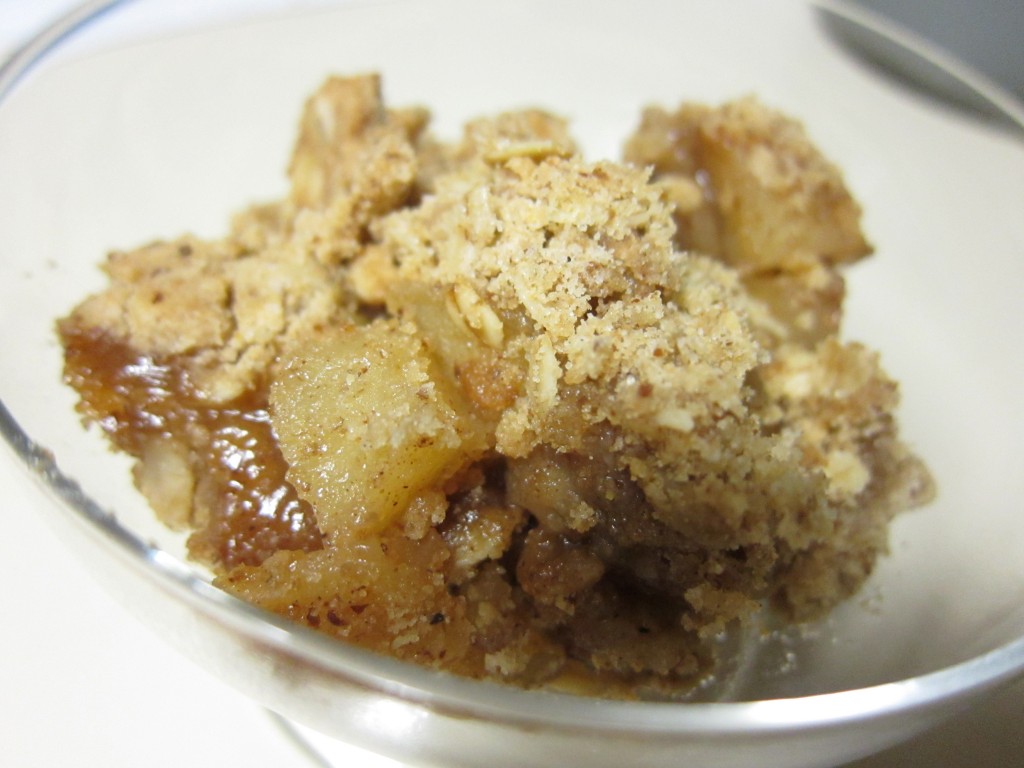 I'm gonna go get some right now!