Trying to get back on the wagon after too much beer last night.
Lunch today was much healthier, I think…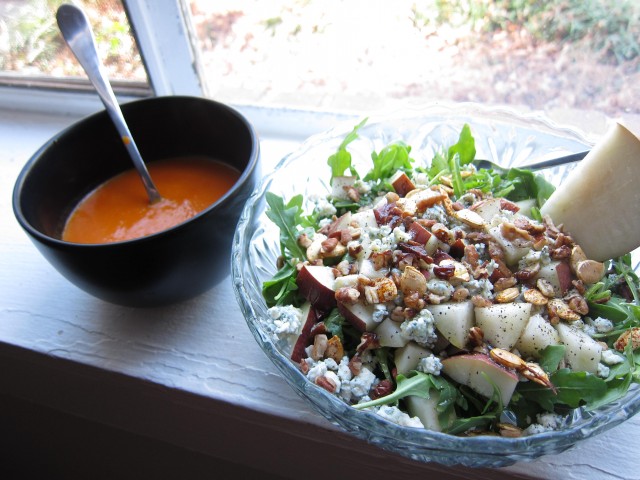 A big bowl of arugula topped with a red pear, pecans, bleu cheese, pumpkin and kabocha seeds, and black pepper. I coated it with a drizzle of honey and olive oil, perfect!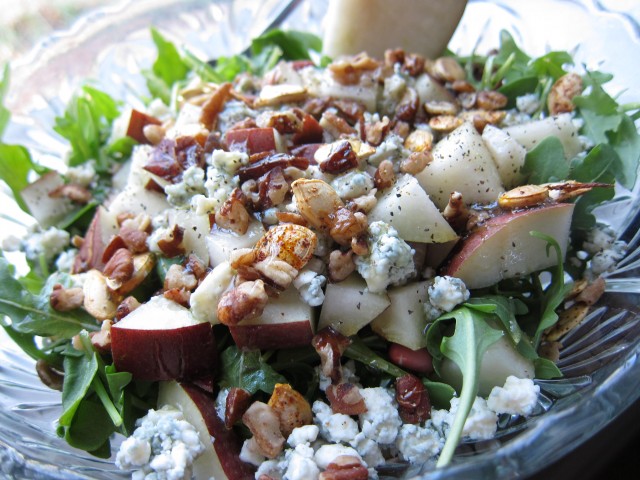 On the side: tomato soup with a big spoonful of kabocha puree mixed in. Warm and comforting.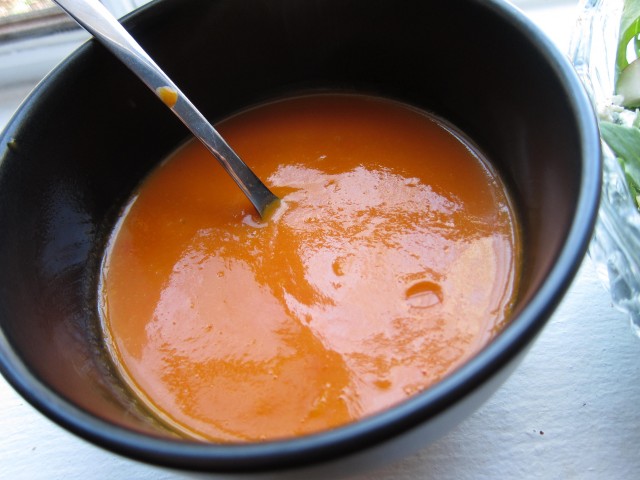 I feel good knowing I got my greens in today!