Aren't they pretty?!
Our local farmer's market always has an amazing selection of dried fruits and nuts. I stumbled upon a bag of juicy-looking dried nectarines recently and knew I'd wanna try making a raw cookie with them.
They are delicious out of hand too though. The concentrated nectarine juices burst with their bright peachiness. It's a great flavor for summertime!
Raw nectarine dream cookies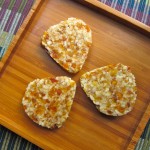 A summery raw cookie that is great for a snack, healthful dessert, or crumbled over yogurt like granola.
Prep Time: 15 minutes
Ingredients
1 cup

raw cashews

1/2 cup

raw almonds

about 6 large

dried nectarine slices

3 tbsp.

brown rice syrup

1 tsp.

agave nectar

sprinkle of

cinnamon

pinch of

salt
Cooking Directions
Pulverize nuts in a food processor.
Add chopped nectarines and pulse to combine.
Add all other ingredients and combine.
Roll mixture into a log on wax paper and press tightly.
Refrigerate until firm and then slice into cookies.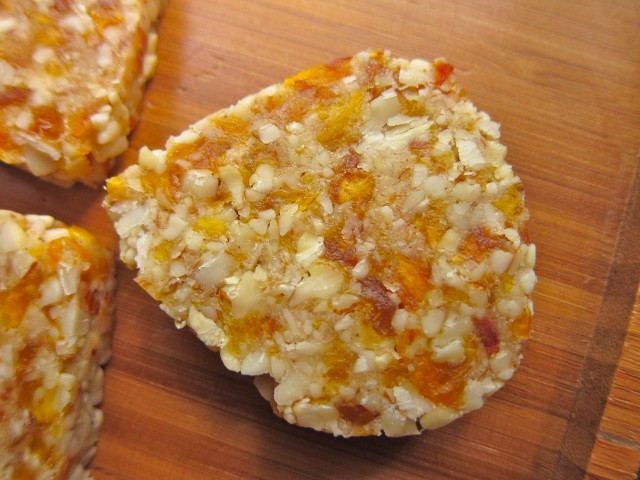 I love popping one of these after an intense workout for a shot of protein. The juicy little bits of nectarine are so sweet and sticky.
It's a total accident that these came out in the cute little teardrop shape they did. I was going for round, but I kind of like that they look like little cookie guitar picks.

And they are rockin'!