This past weekend our friends, John and Emily, threw a whiskey and waffles party in an effort to use up some of the many opened bottles they had of both whiskey and maple syrup. Genius!
This here was our little contribution, a bottle of Old Pogue bourbon whiskey.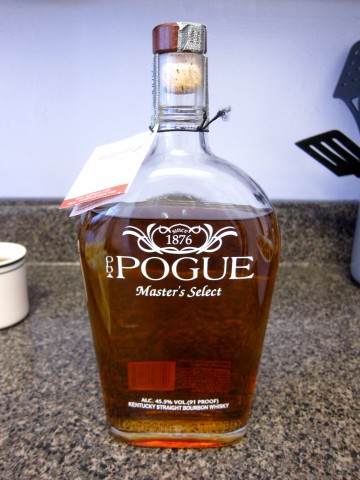 It's extremely mellow and sippable with the sweet flavor of caramel and very little burn. Definitely my new favorite bourbon!
And because I can't go to a party and not cook something, I decided to use some of the bourbon to make bourbon baked apples to pair with the waffles we'd be enjoying.
I peeled and cored 5 large fuji apples and generously sprinkled them with cinnamon, nutmeg, clove, and ginger. Then I topped them with a spoonful of brown sugar and 2 spoonfuls of the bourbon. Those got all stirred up.
I broke up a tablespoon of butter and dotted it all over the top, then baked them at 375 degrees for about an hour, stirring every 20 minutes.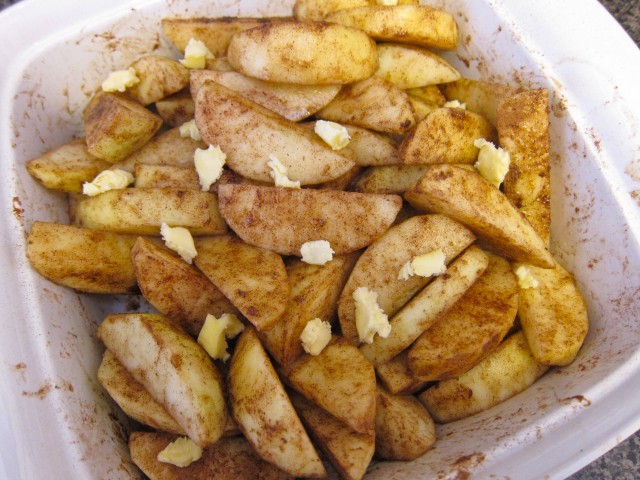 And this is what came out: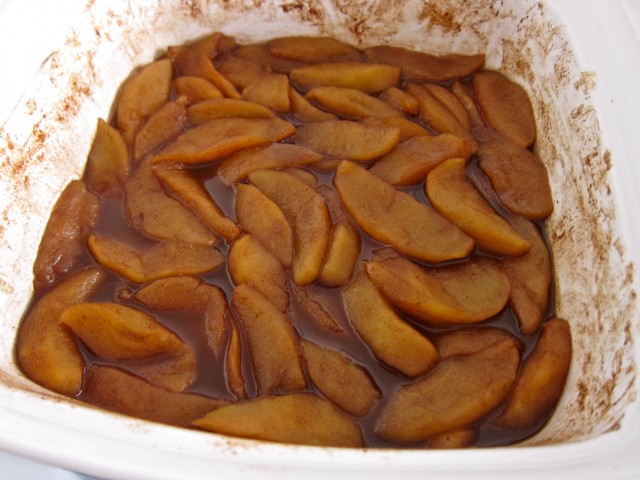 I spooned two more spoonfuls of bourbon over the warm apples and stirred it up to let them soak up all the delicious bourbon sauce. I wanted them to be very soft, almost falling apart, so that they'd make a luscious topping for the waffles.
I was having fun in the kitchen so I decided to make some maple cinnamon whipped cream too. Just a half pint of heavy whipping cream, sprinkle of sugar and cinnamon, and maple syrup until it tasted maple-y enough. I whipped it with a stand mixer using the beater attachment and it was fluffy and delicious in about 5 minutes.
When we got to John's house, he made us a few signature cocktails to go with our brunch. I had a maple Old Fashioned using the Old Pogue bourbon and some maple syrup that was matured in bourbon barrels.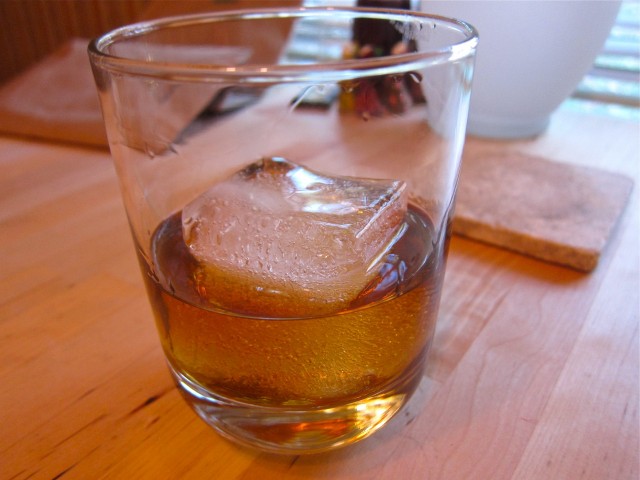 Mmmm….bourbony!
And here's the delicious brunch we all feasted on: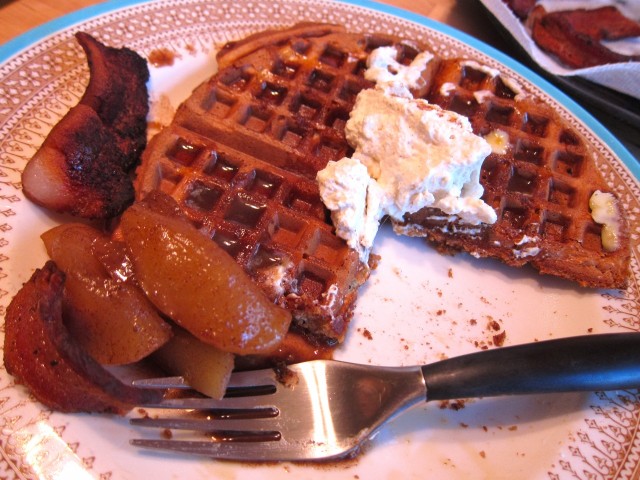 Crunchy bacon and buttery waffles that were crisp on the outside and fluffy on the inside. Absolutely amazing paired with the maple cinnamon whipped cream, soft baked apples, and one of the many maple syrups we had to choose from.
After everyone got to eat, we moved the party outside for a whiskey tasting hour!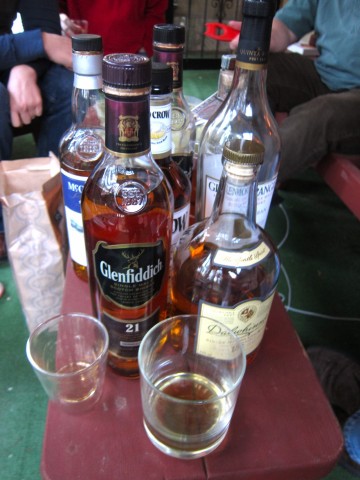 That's about half of what was actually available.
We all compared a newly opened bottle of Glenfiddich with one that had been open for about 3 months to try to guess which was which in a blind taste test. I think I was the only person to get it wrong.

Doesn't matter, still got to try lots of new whiskeys.
I think we managed to polish off at least two of the opened bottles we were trying to get rid of, so I'd say the party was a success. And, I didn't feel like death the next morning either. Double win!
Below is the recipe for those amazing bourbon baked apples. If you're not into booze with breakfast you could absolutely leave out the bourbon, but I'd try replacing it with juice or cider to maintain the same moisture levels.
Bourbon baked apples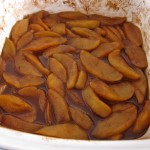 These meltingly soft baked apples are baked in a sweet bourbon sauce and make a delicious topping for pancakes and waffles.
Prep Time: 20 minutes
Cook Time: 1 hour
Total Time: 1 hour, 20 minutes
Ingredients
5 large

fuji apples

1 tsp.

cinnamon

a big pinch each of

nutmeg, clove, and ginger

1 tbsp.

brown sugar

4 tbsp.

bourbon

1 tbsp.

butter
Cooking Directions
Peel, core, and chop apples. Place in a small baking dish.
Sprinkle on spices, sugar, and bourbon. Toss to combine.
Break up the butter with your fingers and dot all over the top.
Bake at 375 degrees for 1 hour, stirring every 20 minutes.
When apples are cooked, you can spoon over extra bourbon if you want the flavor to stand out more or serve as is.
Favorite waffle topping?