Hello all.
Not too many interesting things have been going on around here lately. We've been busy finishing up the very last of our Christmas shopping and just enjoying some time off of work together. Jeff is cashing in his remaining vacation time so he doesn't go back to work until January!
We did manage to squeeze in one more social event before the holiday. This past weekend we had our friends John and Emily over for a little dinner party. I love to cook fancy elaborate food but rarely have an occasion to, so it was nice to be able to cook something special for a change.
On the menu:
Roasted lamb leg with rosemary and whole garlic
Buttermilk mashed potatoes
Miso shiitake gravy
Honey soy glazed carrots
Apple butter cake with cinnamon cider buttercream
Yeah, it was as good as it sounds.
The lamb roast is a Jamie Oliver recipe that I've made several times before, and it's been a hit every time.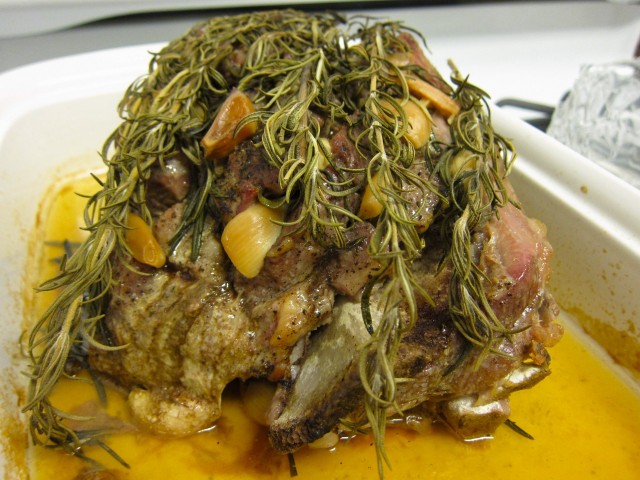 I used an entire head of garlic and a ton of rosemary. I'll share the recipe tomorrow!
I used some of the pan drippings and a few of those cloves of garlic to make the most amazing shiitake mushroom gravy ever.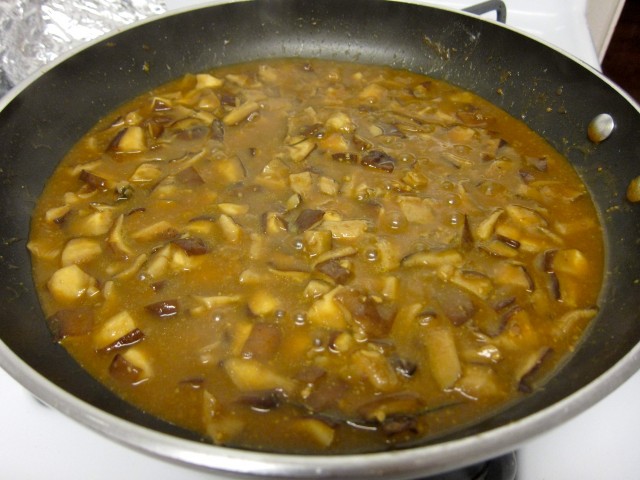 Again, I'll give you this recipe soon because it's just insane, and you don't need to use lamb drippings either when butter will work just fine.
The honey soy glazed carrots were soft and and lightly salty-sweet.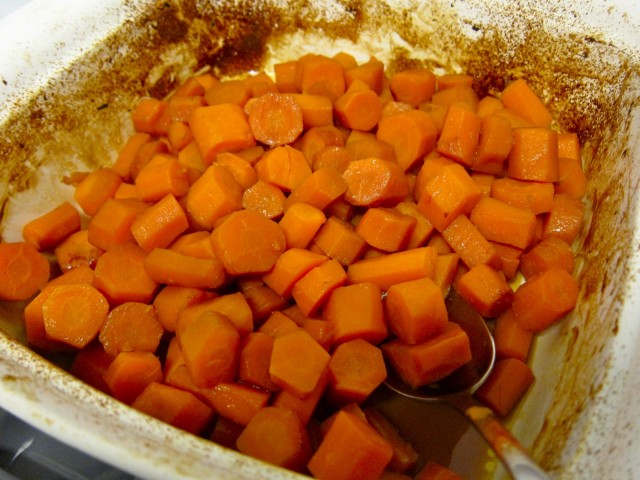 This recipe is super easy. Just 2 lbs. of carrots with a generous swish of soy sauce and a squirt or two of honey. They bake at 400 degrees for an hour covered in aluminum foil to hold in the moisture and keep the honey from burning.
And here's a plate of everything…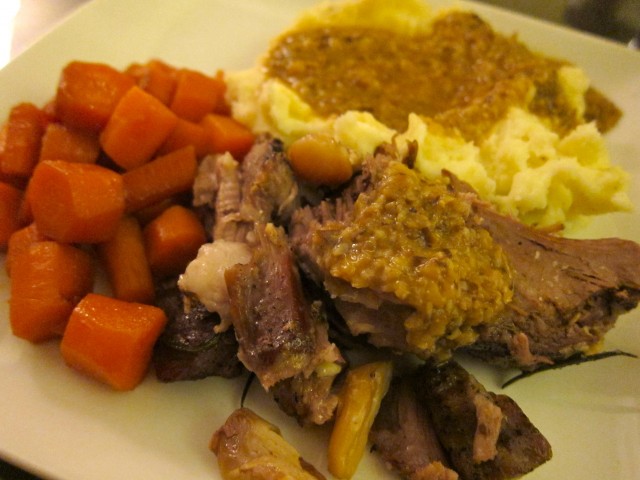 I ended up pureeing the miso shiitake gravy for a better consistency. It was so good paired with the creamy potatoes and fragrant roasted lamb. I ate a few of those roasted garlic cloves by themselves too. I could seriously make a meal out of just roasted garlic and a good loaf of bread.
Dinner was served with a glass of Cardhu 12 year, a sweet and honey-like Scotch that suited the flavors of the dinner perfectly. Never mind that it's in a Jack glass. I can't even drink that stuff anymore, too sweet!
And the jewel of the evening…cake!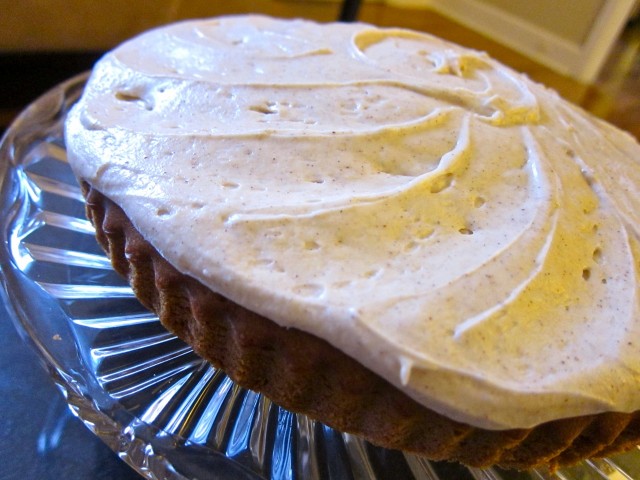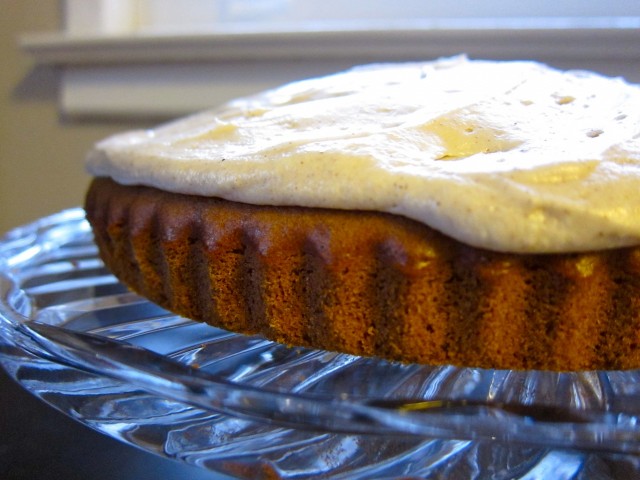 I have so many cake recipes bookmarked and I never have an occasion to make one. I modified this recipe to create this apple butter cake with cinnamon cider frosting. It had a damp banana bread texture and the frosting was smooth and not-too-sweet.
I'll share my changes to the original recipe with you soon!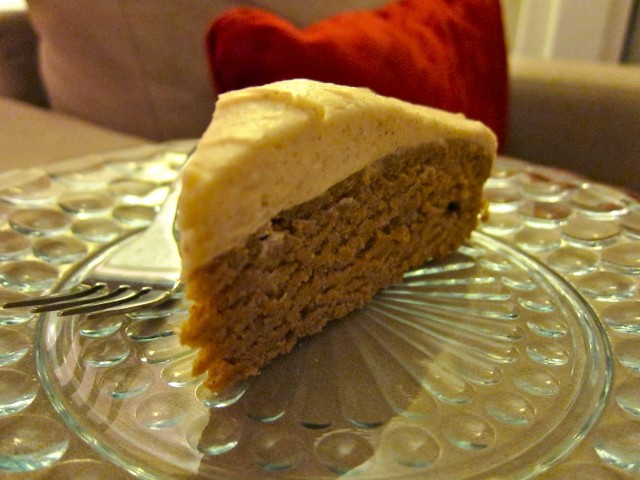 I know for a fact that John and Emily loved the food, and I really enjoyed getting to make it for them. We were all feeling sleepy afterwards from stuffing ourselves and having a few too many whiskeys.
I had so much fun preparing this meal that I'm already scheming for future dinner parties. Recipes to come……!