Sunday was Jeff's birthday and I thought it might be nice for us to go back to Abattoir for dinner since that's where we went for it last year and have been dying to go back ever since.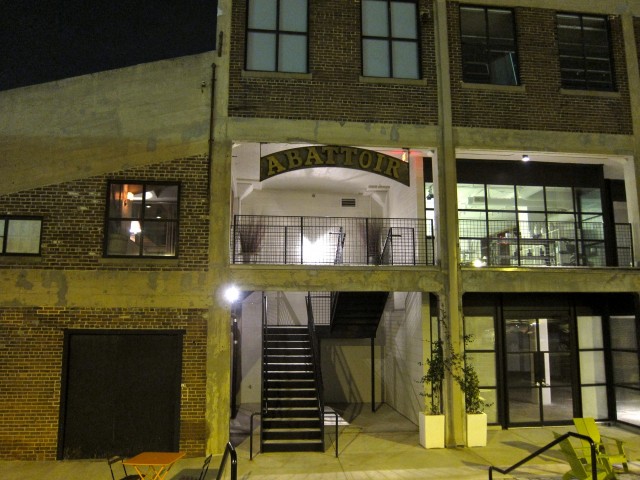 There's the birthday boy!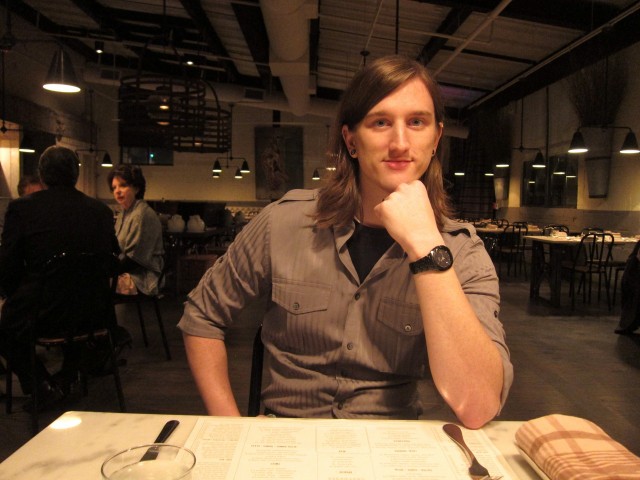 He got a bit tired of me snapping photos of him and grabbed the camera to take one of me when I wasn't prepared.
"Why are you taking a picture of me eating bread?"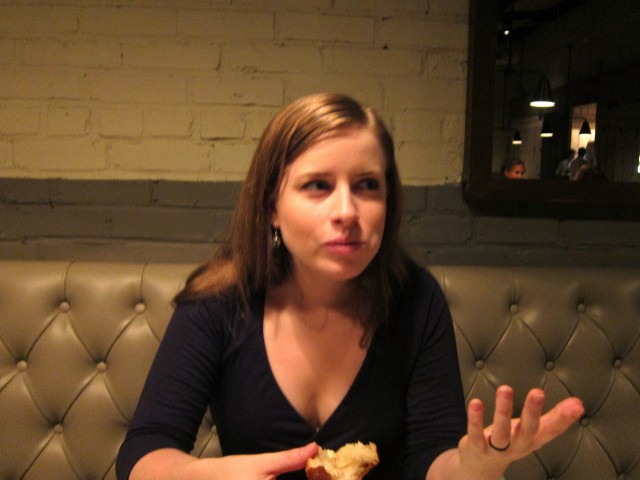 Ah, that's better!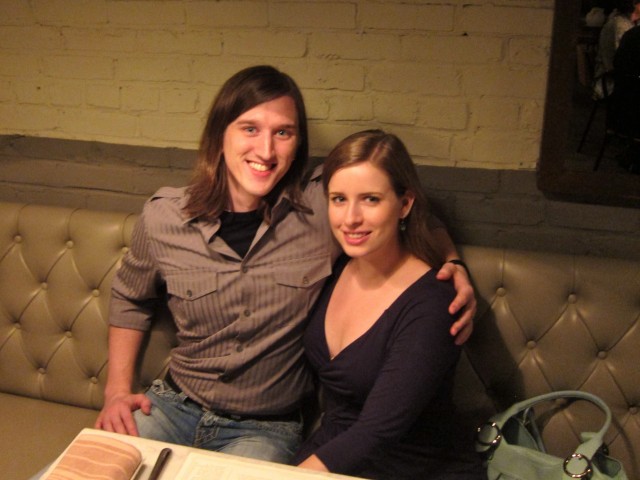 We started things off with a couple of signature cocktails. Mine was a rum cider cocktail with dark rum, cider, apple gastrique, and some other tasty stuff I can't remember. His was the Herb's Harvest, a really boozy tequila drink tinged with fall spices.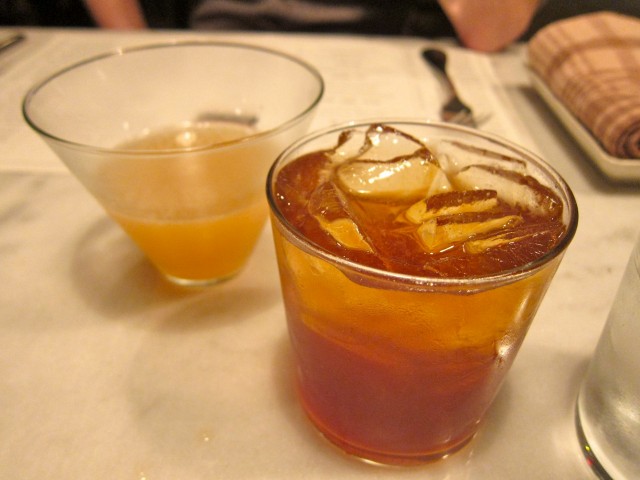 The menu at Abattoir is incredible; everything sounds so good. We ended up ordering a bunch of small plates rather than entrees so that we could try more things.
First up was the steak tartare with miso soy glaze and a sesame aioli. I could have just ordered 2 or three of these and had that as an entree cause it was so so good! Buttery to the point of almost melting and heavily flavored with oniony chives and creamy aioli. There was too much of it to all fit on the crostini so the last bite was just a fork full of it topped off with a super soft quail egg. Insane.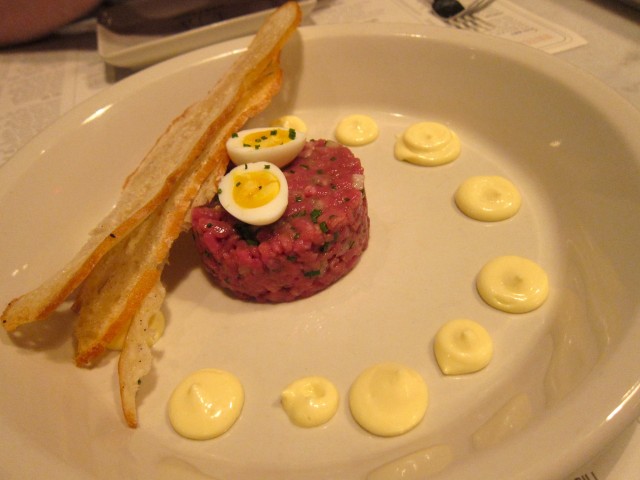 And we got one of the specials for the evening which was a pair of duck meatballs in miso glaze with sauteed asian vegetables. They were soft and pink-centered and perfect.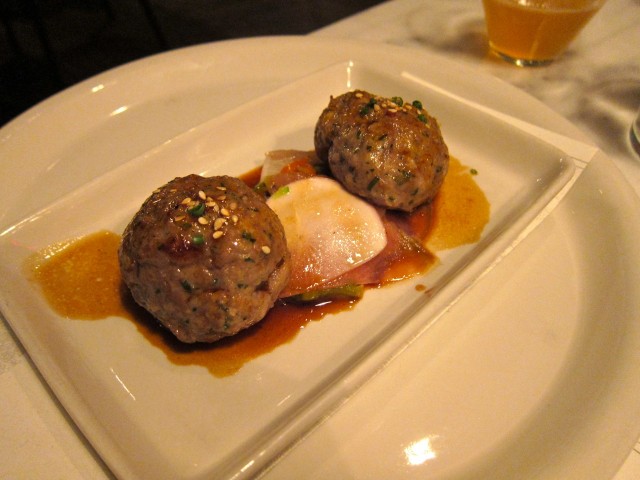 Then one of my favorites: sweetbreads. They were spicy and crispy and paired wonderfully with the bacony cabbage saute.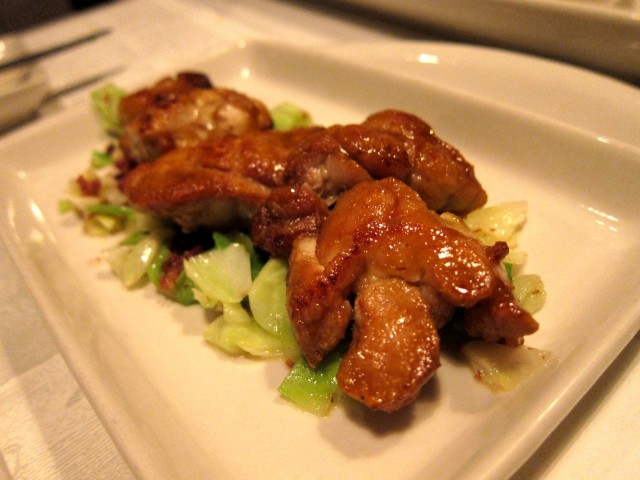 We also tried the chicken liver mousse with whipped apple butter. This one was not my favorite. I like liver when it's spiced well but this one was completely plain so you tasted all of it's livery, minerally glory. The texture was odd for me too. My brain kept expecting a dessert flavor with the creamy moussey texture and then freaked out at the shock of liver that came instead.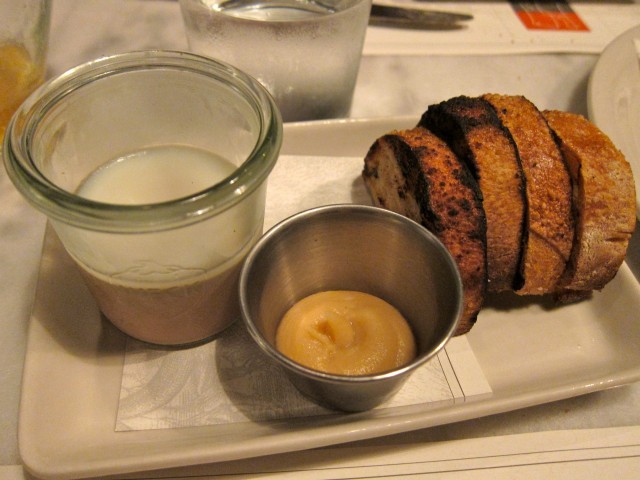 This place is named Abattoir for a reason. Abattoir means "slaughterhouse" in French and the menu is undoubtedly meat-centric. I always love a good charcuterie platter with one or two cured meat selections and a little wedge of cheese to smear on crusty bread with some good-quality whole grain mustard, but I was completely thrown off guard by the charcuterie selection that landed on our table which I quickly dubbed "the giant meat plate of doom."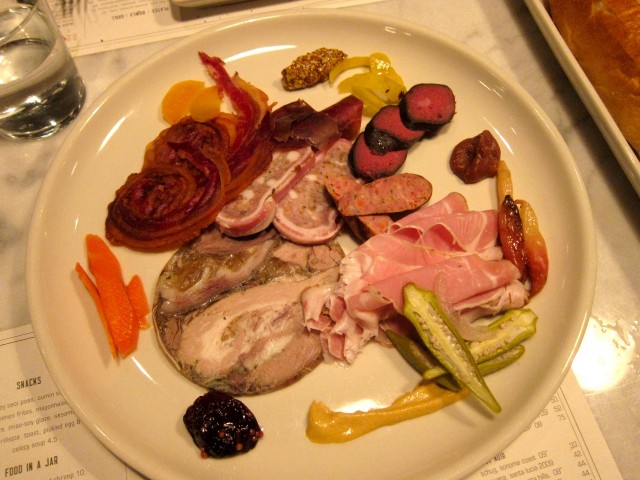 Seriously, we had no idea we would be receiving all of that! It had crispy prosciutto spirals, duck prosciutto, blood sausage, honey roasted ham, head cheese, bacon-wrapped pork terrine, and some other sausage I'm not sure about, all paired with pickled vegetables and fruits, two types of spicy mustard, quince butter, and a wine-soaked dried fig. EPIC.
I cannot believe we had room for dessert. We chose the buttermilk tart with roasted pears, pear sorbet, creme anglaise, and brown sugar crumbles. Oooooooohh……yeaaaahhhh….
Another mind-blowing meal at Abattoir and another glorious year of life on this planet for my wonderful husband!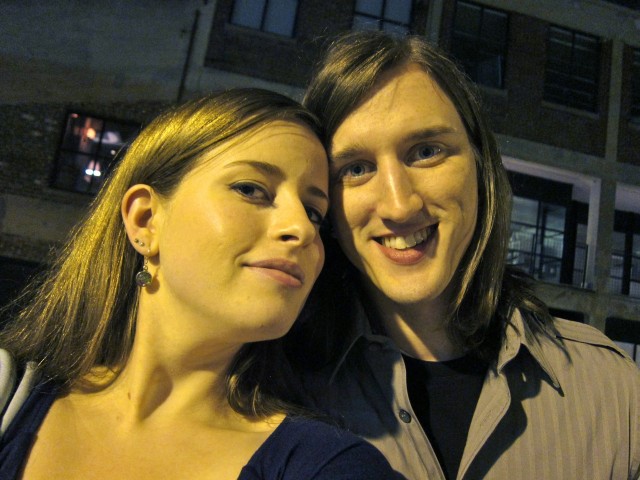 Looking forward to another night of playing with one of Jeff's birthday gifts, the new Zelda game! I actually love to watch other people play video games, to me it's like watching an interactive movie. Yes, we're nerds.
What is one menu item you can never resist ordering if it's available? (Mine is tartare of any kind.)