Now this was a delicious sandwich!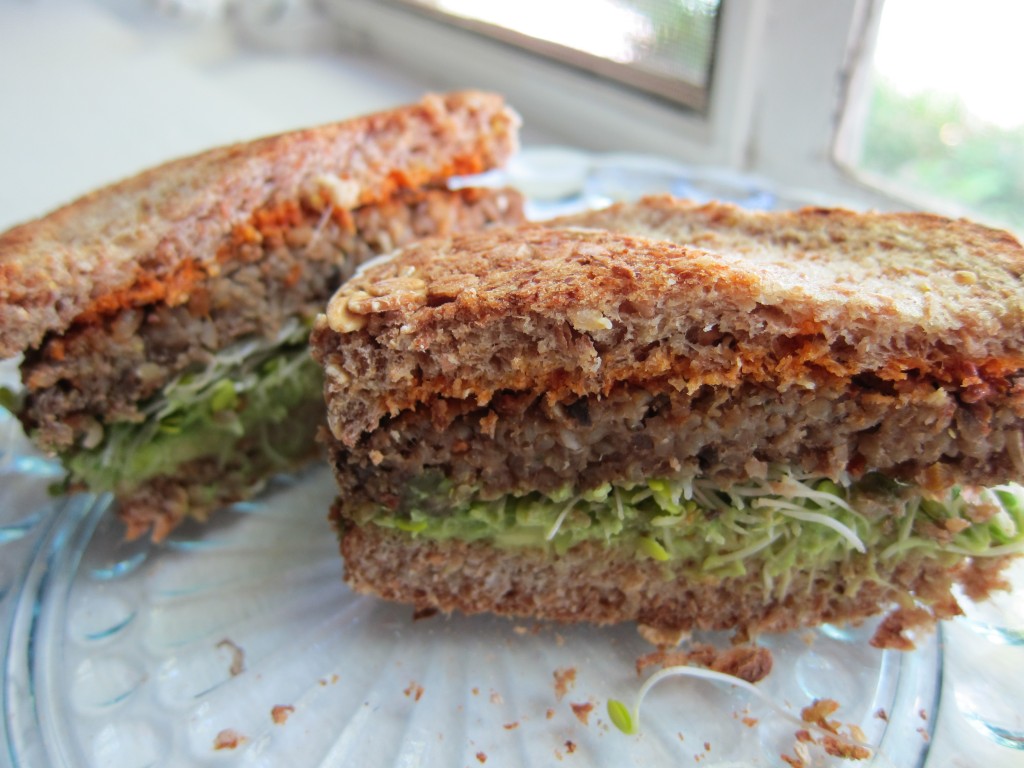 I had an Amy's California Veggie Burger on an Ezekiel english muffin with avocado and sprouts….but it needed something to make it special.
We had mustard, but that didn't sound right.  Sriracha sounded a little daring, but I gave it a try anyway and was so glad I did!
I think the fat of the avocado helped to coat the spiciness and tone things down because the sriracha came off more fruity than spicy.
Surprisingly tasty!