I can cook a lot of things very well, but I sure do suck at making pancakes.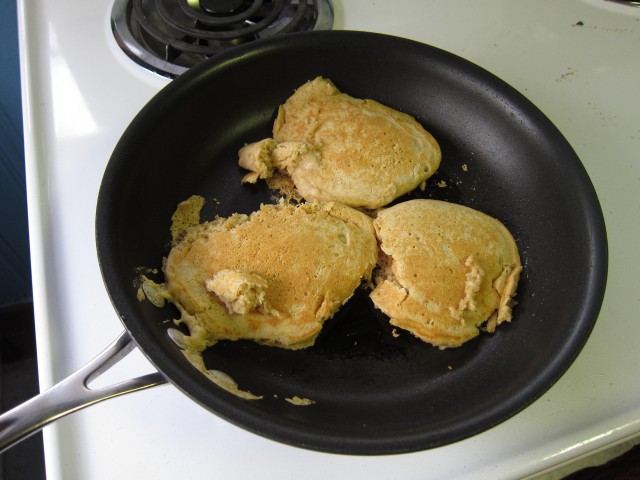 These were made from a package of Bob's Red Mill 10 grain pancake mix, and for the record, they were delicious despite their rather bedraggled appearance.
This is inevitably what happens every time I try to make pancakes: First batch, put too much batter in and everything melds together…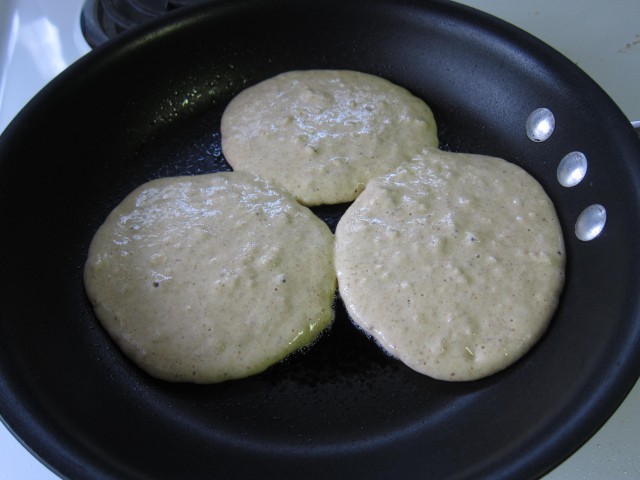 Second try: teensy blini-sized cakes that fit in the pan and come out quite nice…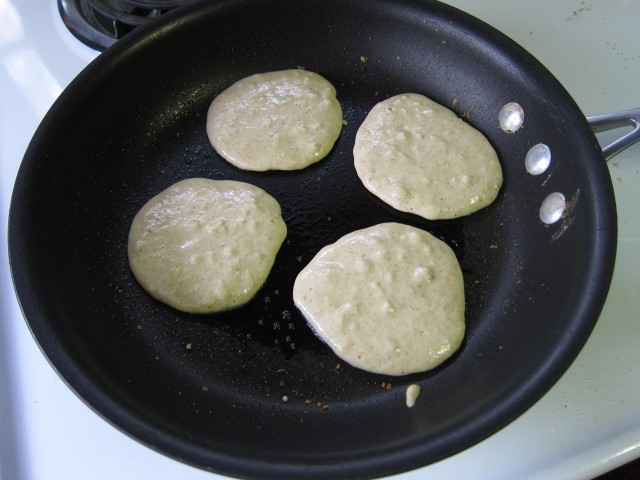 Third: We have enough pancakes ready to be eaten but there's still batter leftover and I don't want to wait around flipping pancakes when I could be eating….so I just make one giant one with what's left…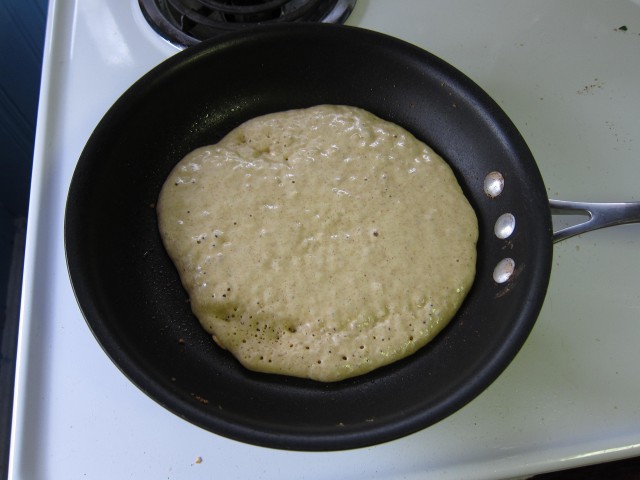 Some day, I will remember to use two pans and make smaller cakes from the start. Until then, ragged cakes for Jeff and teeny blinis for me! (It's fun to say teeny blini over and over, try it!)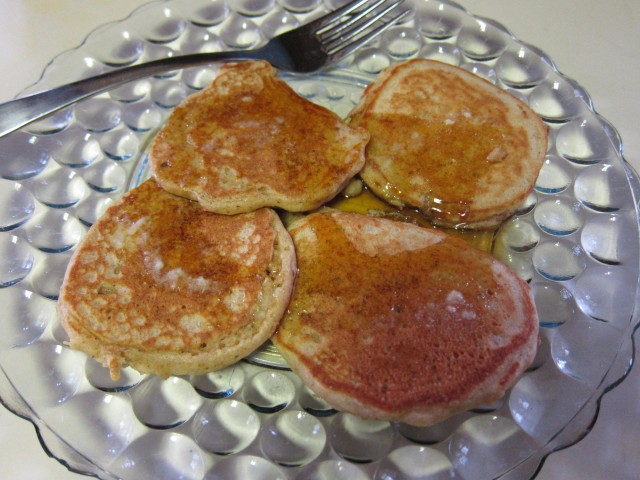 We're headed out in a few minutes to go get sushi with some friends, see ya later!