Here's a few more snippets of the foods I've been enjoying lately…
Last night was spicy basil beef. It is absolutely outrageous and tastes great with tofu too.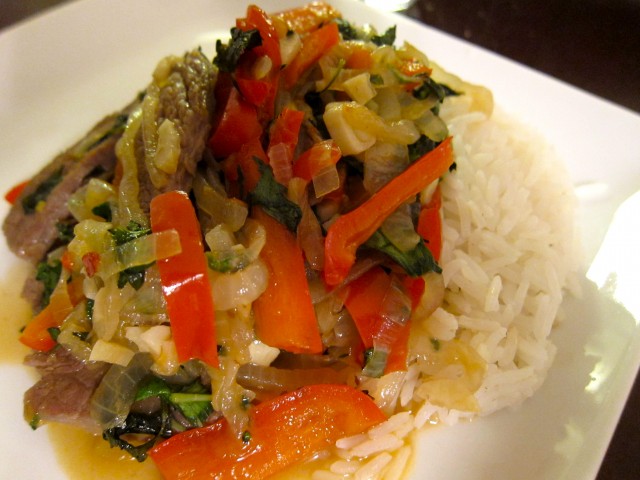 I'll share the recipe another time, it is one of my top 5 favorite dishes that I make regularly, so it's bound to come up again soon.
I did end up making that apple crumble I was threatening to whip up last night…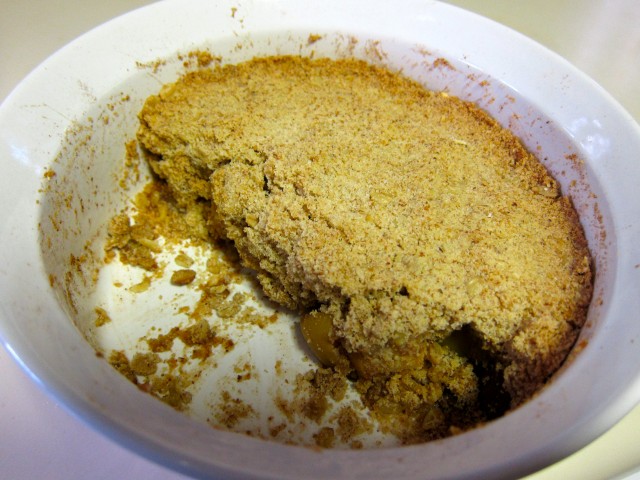 …and promptly dug into it while it was still piping hot!
Then I followed it up with a donut…
I enjoyed this donut on the couch, my favorite place to nibble chocolate donuts.

Breakfast this morning was the last piece of kabocha pecan bread absolutely smothered in maple cinnamon flavored quark.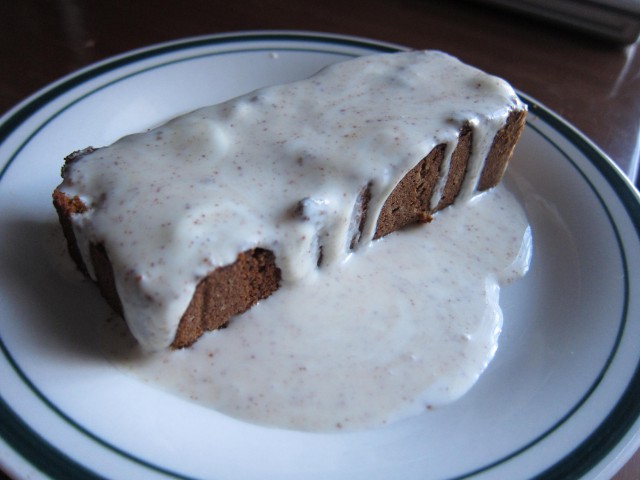 Holy mother of pearl. I'm gonna have to bake another loaf just so I can have this again! It tasted like dense and rich carrot cake, for breakfast!
And lastly, I am currently munching on this salad creation…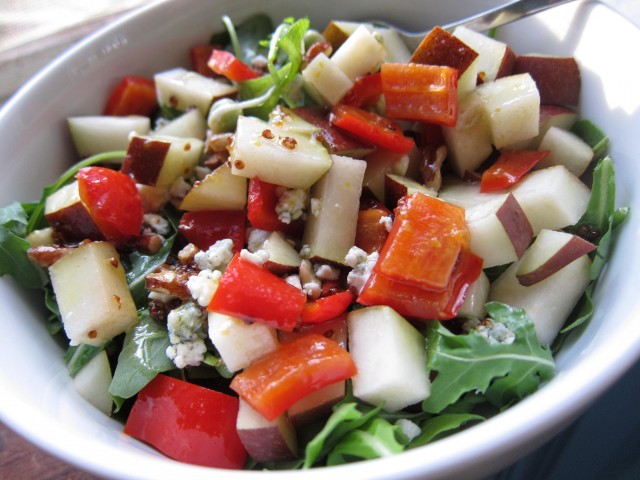 The salad I had the other day was so good that I whipped up something similar using a piece of roasted pepper and changing the dressing a bit.
I made a quick dressing with a bit of whole grain mustard, honey, and olive oil all mixed up together. It was simple and really married the peppers and pears together well.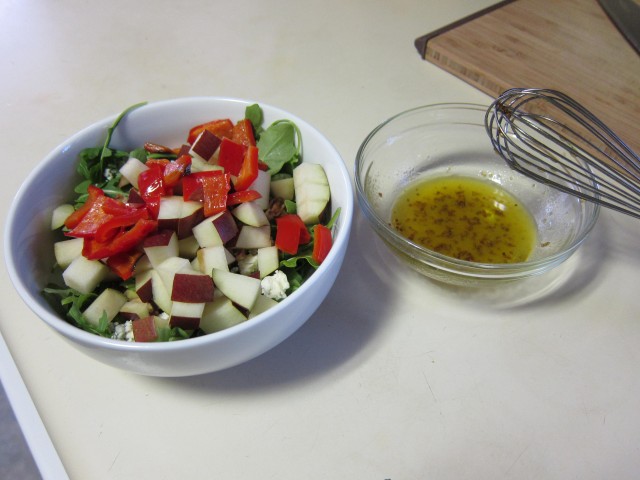 That's all for now, time to start figuring out what I'm gonna make for dinner.