As of today I've started the preparations for my brother-in-law's wedding cake. I'm currently elbow-deep in 4 quarts of homemade strawberry jam. I'll be taking photos of the process like last time and I'll show you the results next week.
So this week I thought I'd recap our recent trip to Boulder, CO. Looking back, I realize we didn't take that many pictures, but I assure you were were busy and entertained the entire time.
First off, I've gotta show you this awesome rental property we found on airbnb.com that was walking distance from downtown Boulder. It was a renovated garage separate from the main house on a residential property. We fell in love with the super-modern design and the full kitchen and bath.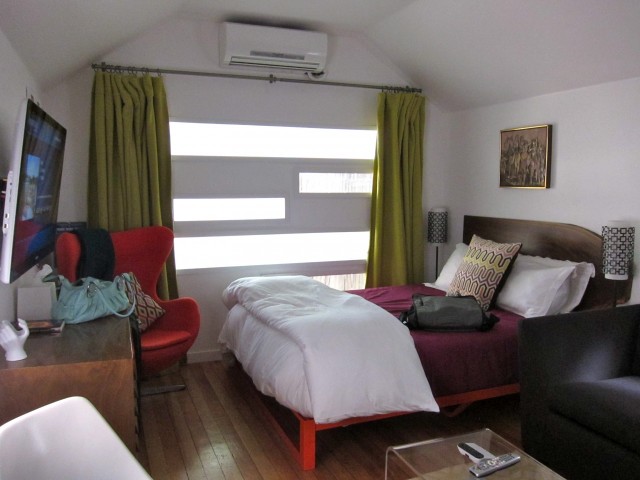 There was a huge flat-screen TV with Netflix and Pandora radio, all basic cooking equipment, and an awesome rain shower.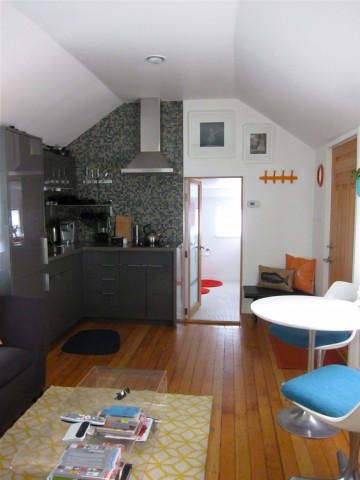 We loved having this private cottage to ourselves all week, and believe it or not, it was way cheaper than any of the hotels in the area. We stayed a whole week for less than $500! The owners, Kim and Asa, have another rental property attached to their home also, and they were very helpful in making sure we had everything we needed while simultaneously staying out of our hair.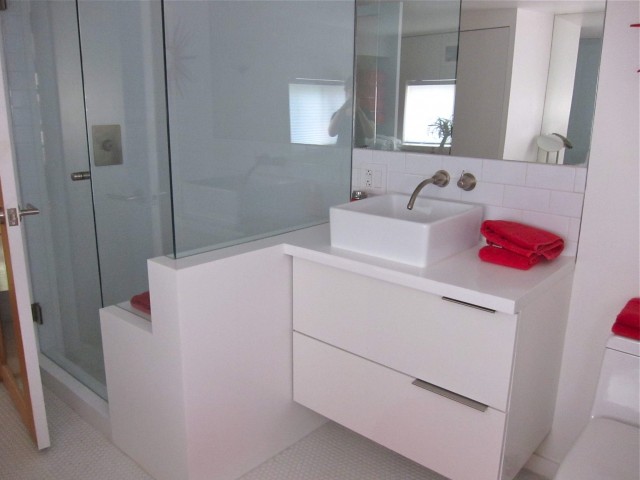 We're totally sold on this type of sleep accommodation while traveling now. We'll definitely look for something like this again the next time we venture out. If you're ever in Boulder and need a place to stay, check out the Mapleton House, you won't regret it!
Anyway, every day we would have breakfast at the rental (there was a Whole Foods walking distance from it that we used to stock up on breakfast foods) and then chill for a while before heading into town for the rest of the day. It was at least a mile to the busy downtown area, but the walk was flat and beautifully scenic…
Everywhere you looked there were mountains and greenery. The air had a lovely crisp smell like the mineral smell of melted ice. The air is much dryer than we were used to being that we both grew up in Georgia humidity, so we had problems with feeling dry and itchy the whole time, but it's probably something we'd adjust to if we were there longer.
Boulder is an extremely active city. There are few cars around, but tons of bicycles and pedestrians. One of the most fun things we did was to rent bikes to ride along the Boulder Creek Path that runs horizontally through Boulder for miles.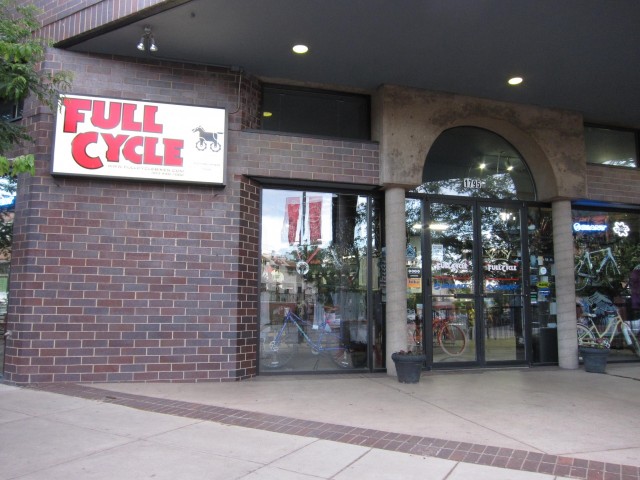 We probably rode for 6 or so miles along the path, stopping here and there to take in the scenery.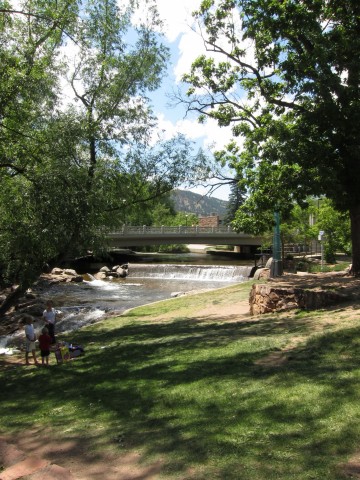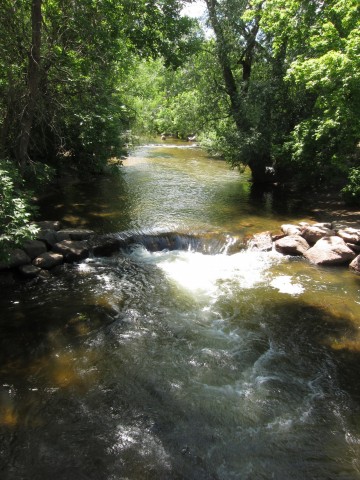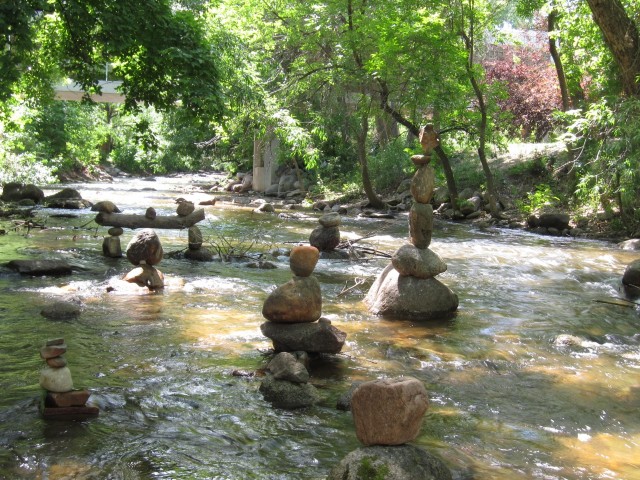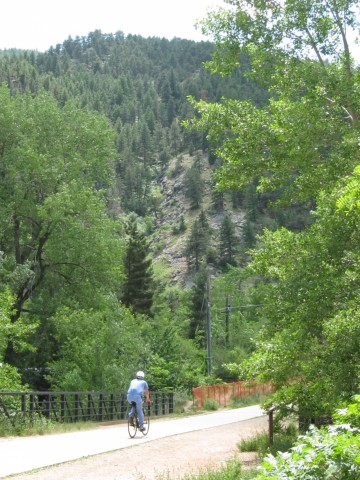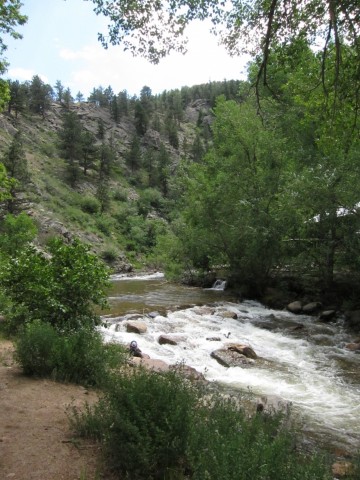 I really loved the emphasis on nature in Boulder. There are so many opportunities to enjoy your natural surroundings, even within the city limits. It's impossible not to stumble upon beautiful views almost everywhere you go.
Some of the best views though, are from atop the mountains. Jeff has a friend from college that we met up with early in the week, and her father was nice enough to drive us around Boulder and up into the mountains. I'm so grateful that he was able to do that for us because we intended to hike those mountains later in the week but never got around to it because we were too exhausted from all the walking and biking we did! If he hadn't driven us up there we just would have missed it entirely.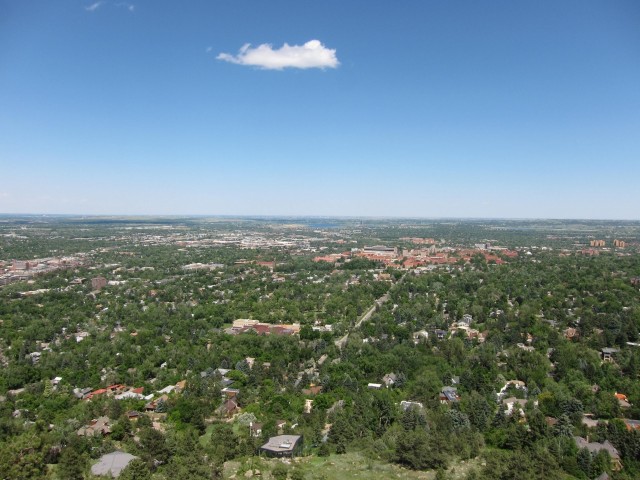 I still wish we got to do some hiking, but I'm glad we got this view anyway.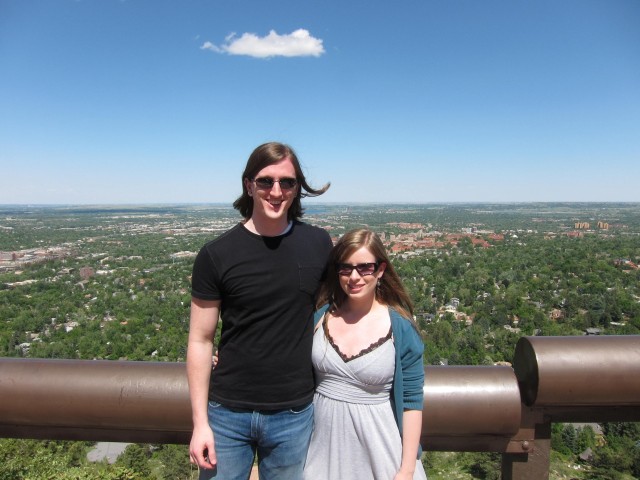 If there's one thing Boulder has a lot of, it's nature, but the second place finisher would definitely be breweries! Tomorrow I'll show you some of the local Boulder breweries we toured and the copious amounts of beer that were consumed!
Do you prefer more nature or more city attractions on vacations?