This morning I really wanted to use my pumpkin puree that I made yesterday, so I made a batch of pumpkin oatmeal for Jeff and I with a few extra additions.
Yes, that's a caramelized banana and apple butter!  Wow, this was so good.  Here's how it came to be:
I started by slitting a banana in half and heating it in a non-stick pan…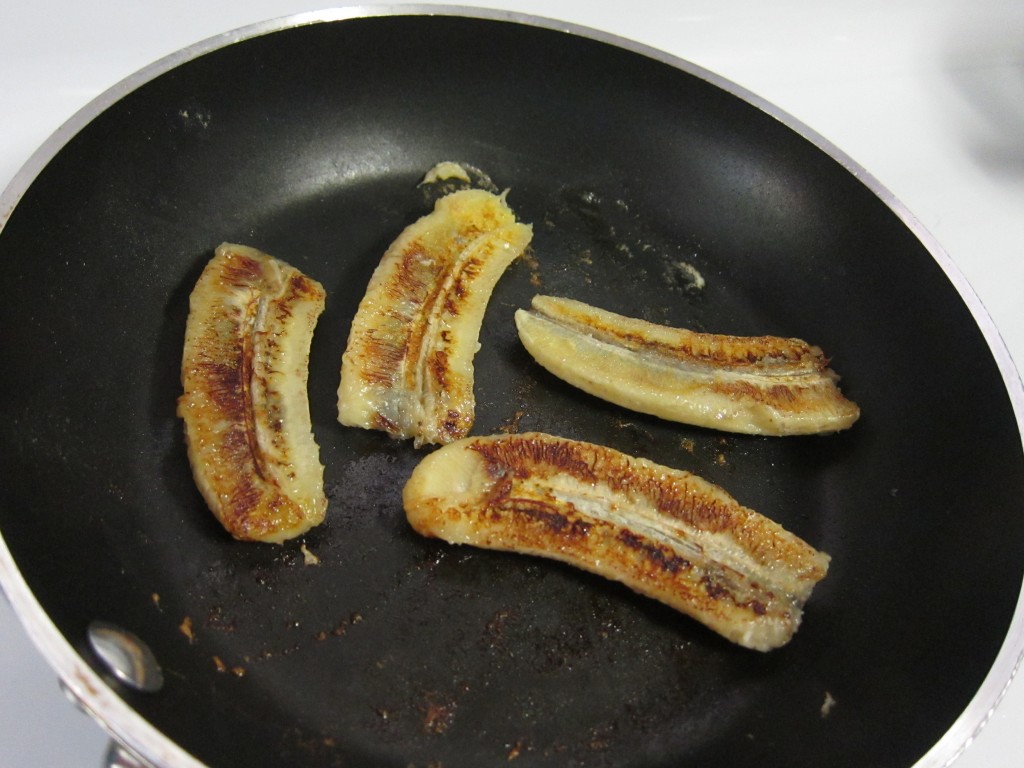 And in a pot I added the following:
3/4 cup rolled oats
1 cup almond milk
1/4 cup water
1 tbsp. flax meal
1 tbsp. chia seeds
1 tbsp. maple syrup
one huge scoop of pumpkin puree
I basically just let the liquid come to a boil then add all the stuff, stir, turn it to low and let it sit covered for about 5 minutes.  Then I just stir vigorously until it thickens up nicely and serve.
Add the toppings…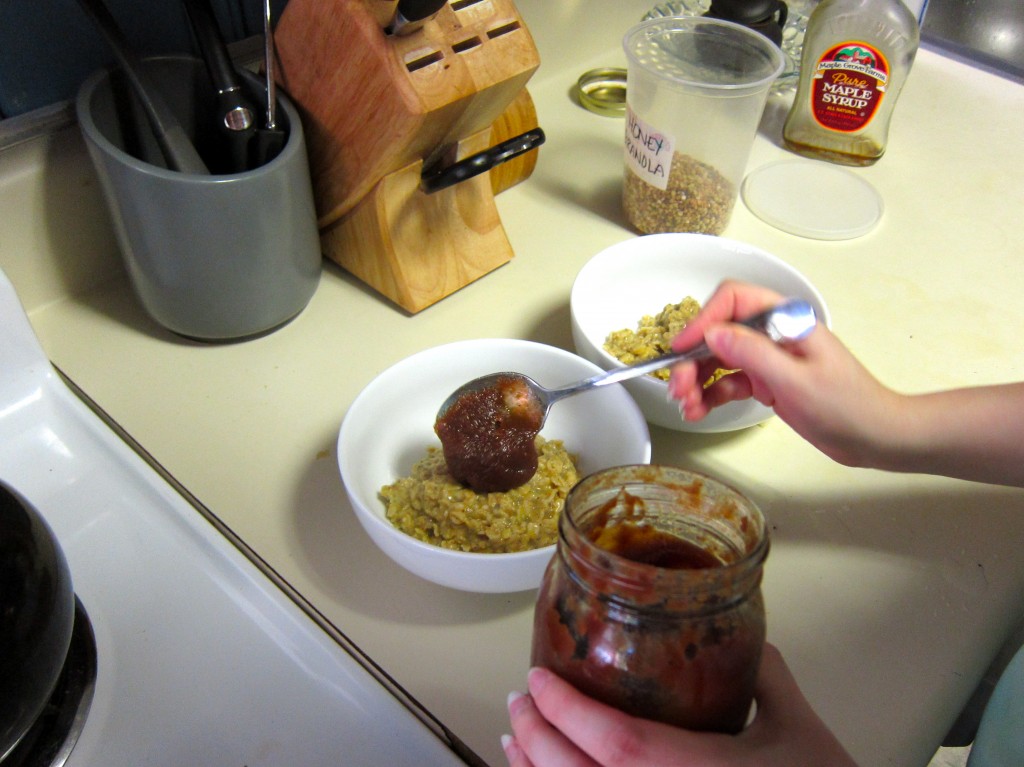 And serve! Just look at the "veins" on that caramelized banana, creepy but epically good!
Moving on to my equally epic lunch…
Jeff and I went for a walk to enjoy the glorious day going on outside and to try to grab some lunch.  We ended up at Sawicki's, a sort of general store/ delicatessen/ sandwich shop in downtown Decatur.  While we waited for our sandwiches to be made, Jeff sipped on a cream soda and I tried a chilled rooibos tea.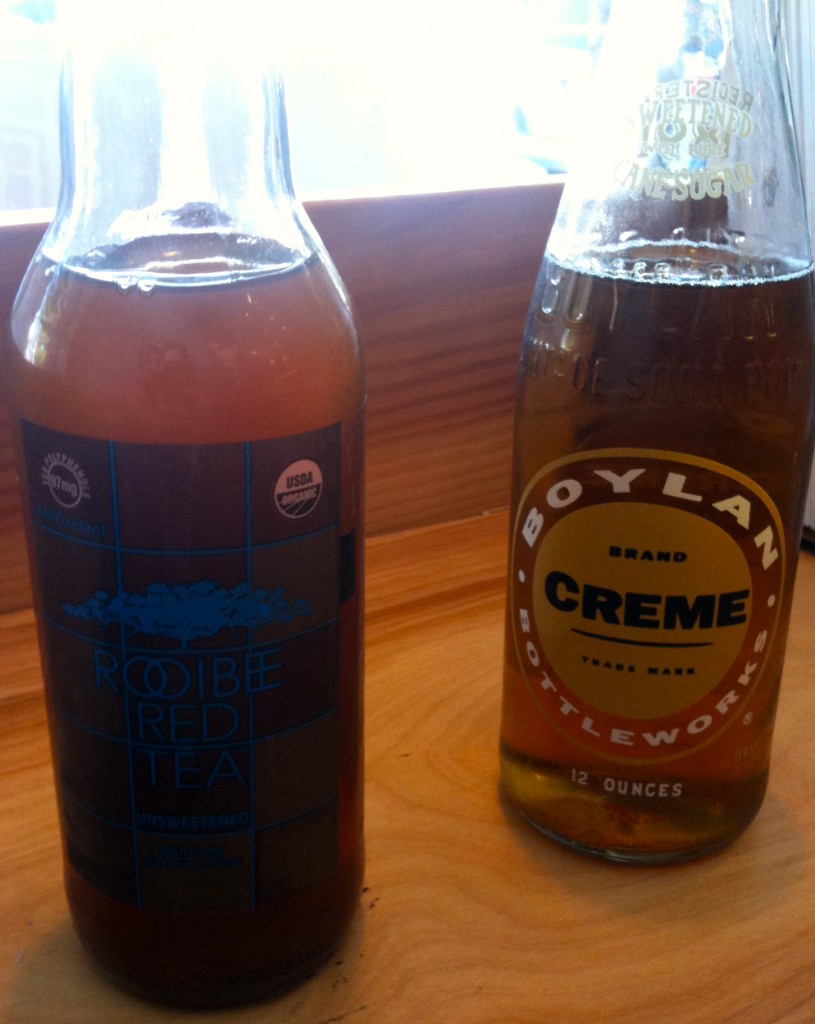 And we shared some sweet potato chips…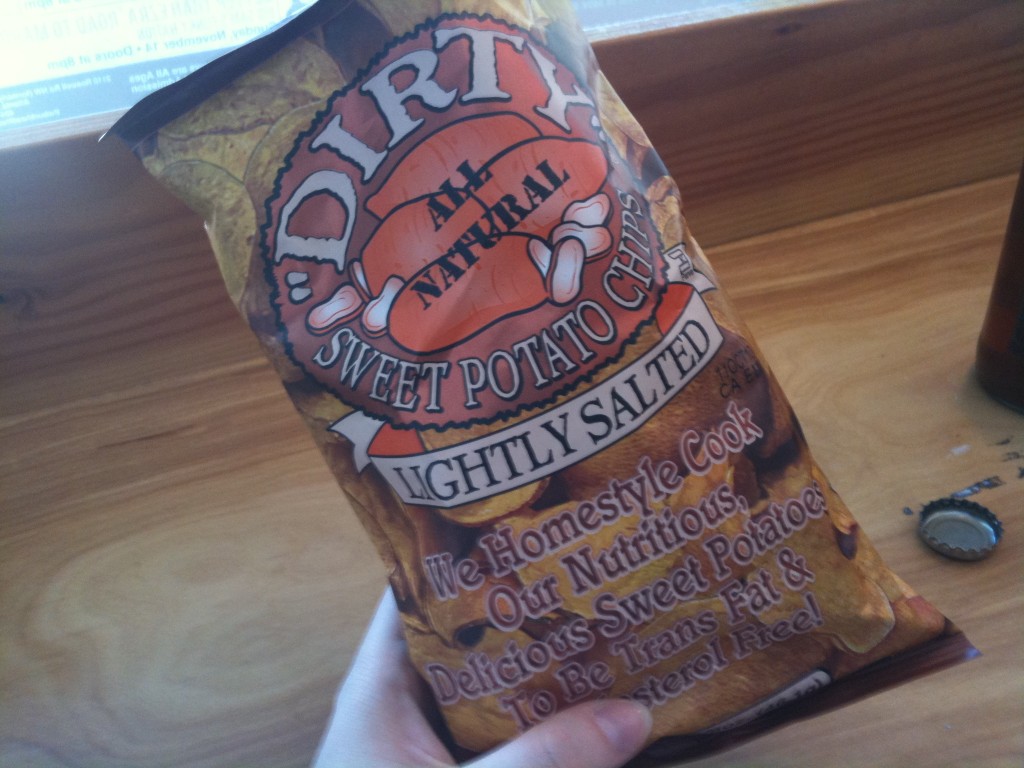 Jeff got the cuban, which he said was excellent…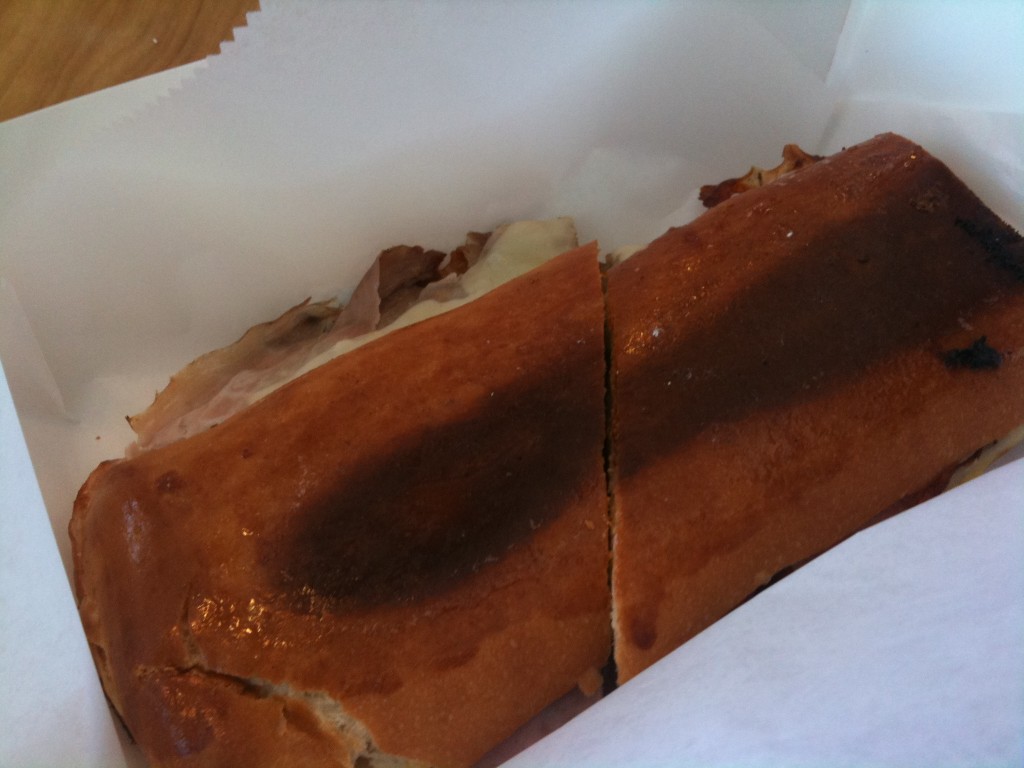 And I had the single best veggie sandwich I have ever had…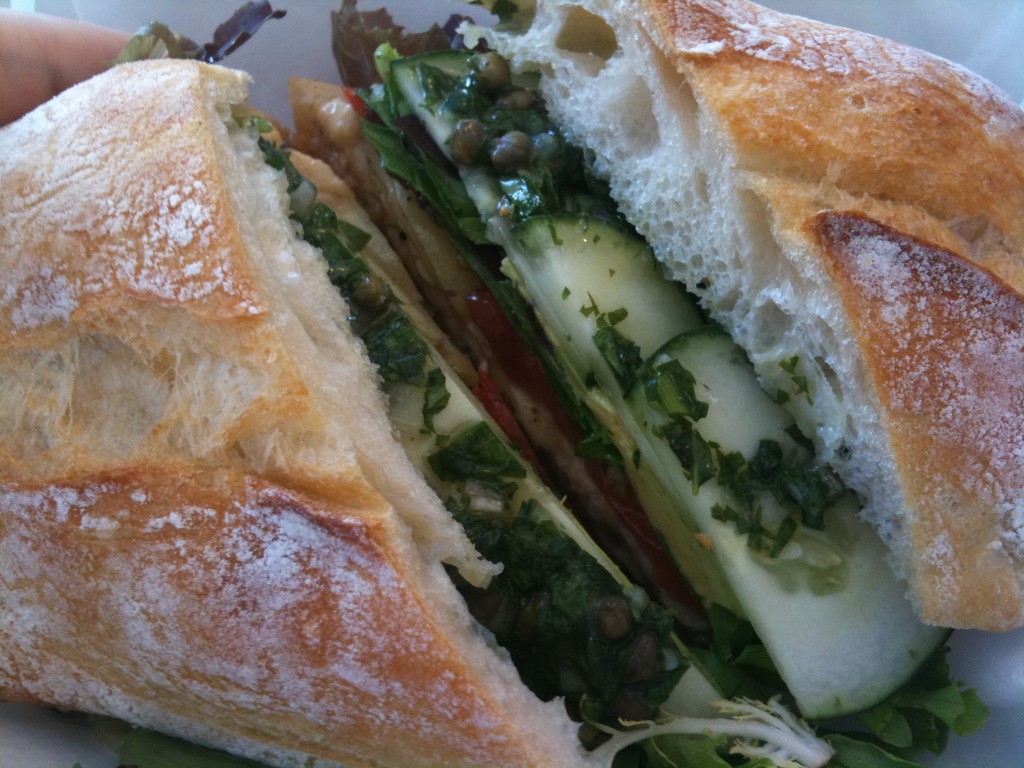 It was spring mix lettuces, avocado, cucumber, artichoke, tomato, hummus, and basil caper vinaigrette on the most delicious crusty roll ever.  EPIC.
We will definitely be hitting up Sawicki's again, can't believe it took us this long to try it.
I have an interesting dinner planned for tonight, maybe I'll hit the trifecta?
P.S.: Yes, I still plan to put up a video of my wedding cake practice, "life stuff" has gotten in the way, but it does exist and I do intend to get it on here soon.