Breakfast was silky-smooth MaraNatha Dark Chocolate Almond Butter…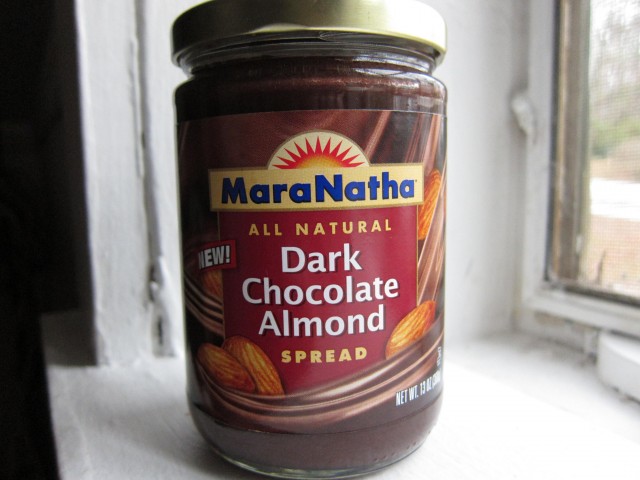 …on Ezekiel bread, could've eaten it straight outta the jar though!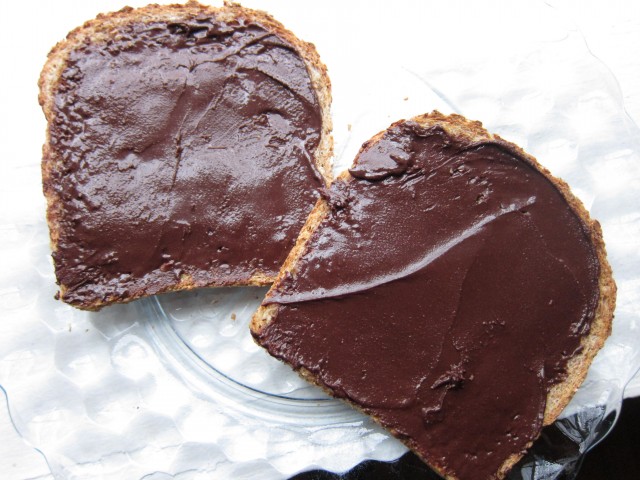 Prezzies got wrapped, something I happen to really enjoy doing…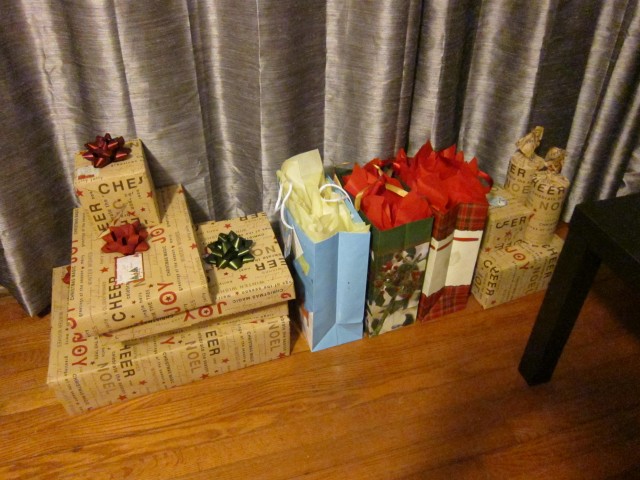 Fruit is ripening for making another batch of baked apples and pears with pecans, gorgonzola, cinnamon, and honey to take to Christmas at the Tuckers'…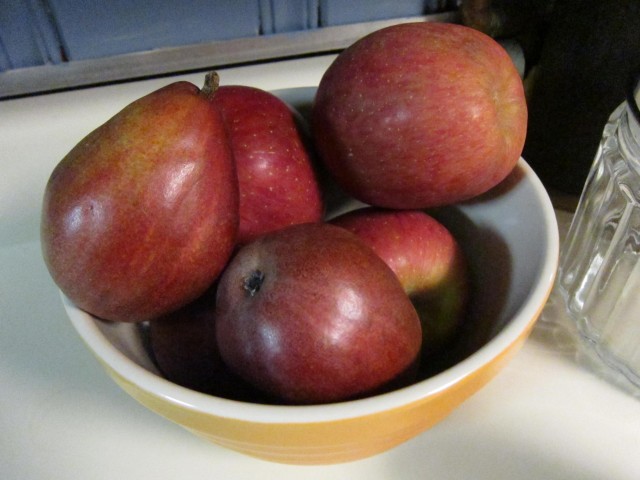 And now Liam is napping in my blogging chair…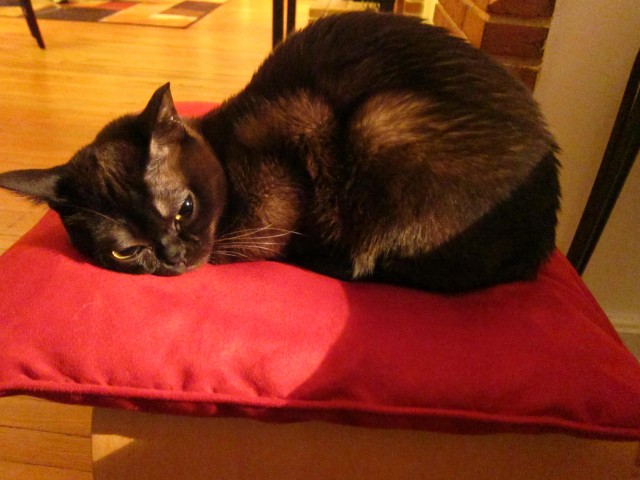 That was my morning and afternoon. Not the most exciting day ever. Gonna go start watching season 3 of Arrested Development with the hubs and chill out after such a "strenuous" day.