Oh yeah, there is nothing better than cake for breakfast.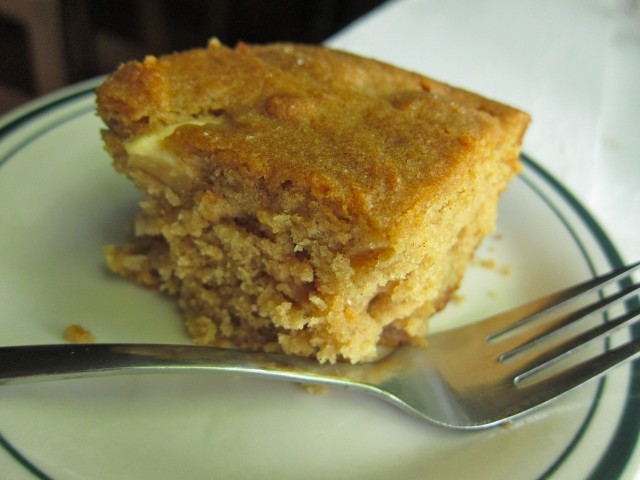 I've had about 8 out-of-season honeycrisp apples in my fridge for a month now because they were sour and not good for eating out of hand. This week I'm vowing to use them up in various baked preparations that will bring out their sweetness.
First use: Emily's recipe for cinnamon apple glazed cake squares that was featured on Eat Live Run recently.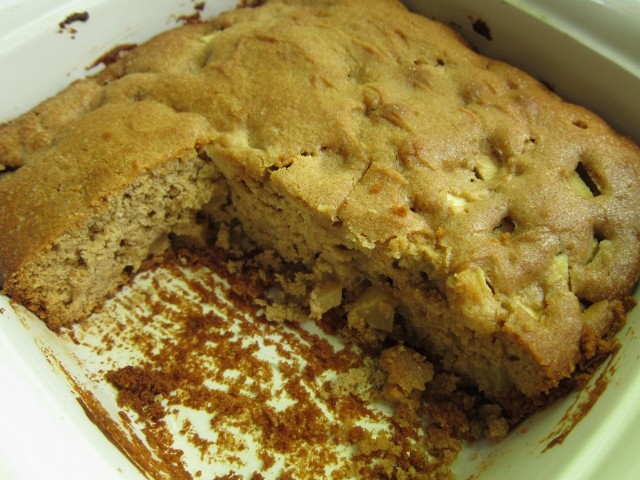 I made a ton of substitutions to work with what I had. Apple butter rather than apple sauce, chickpea flour rather than whole wheat pastry flour, a little oil to fill in for not having enough butter, added an extra apple, and used real eggs rather than flax eggs. I also tried baking it in a 9×9 pan instead to make them fluffier, and with 20 extra minutes of baking it worked!
These cake squares are so, so insanely good. I fully intended on making the glaze that goes with them but after trying them naked I decided to leave it alone.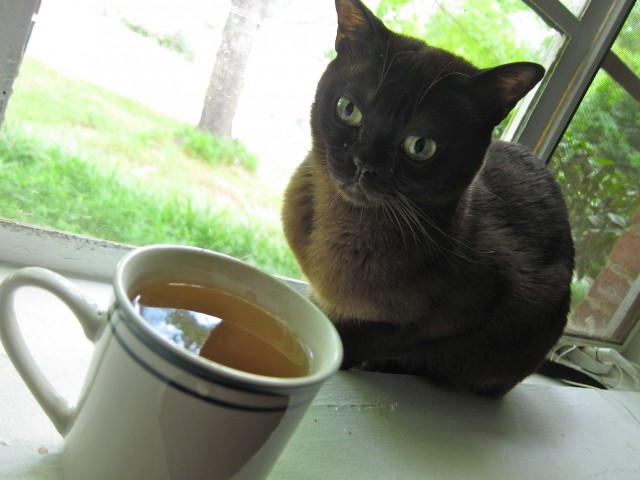 With a hot cup of tea, inspected for quality by Liam, it was a fantastic breakfast.
3 apples down, 5 more to go.
What's your favorite baked apple recipe?