Awesome breakfast concoction this morning!
I made my own cereal (which I consider a different thing entirely from muesli, because it's more light and airy) out of a new product I stumbled upon yesterday at the grocery store.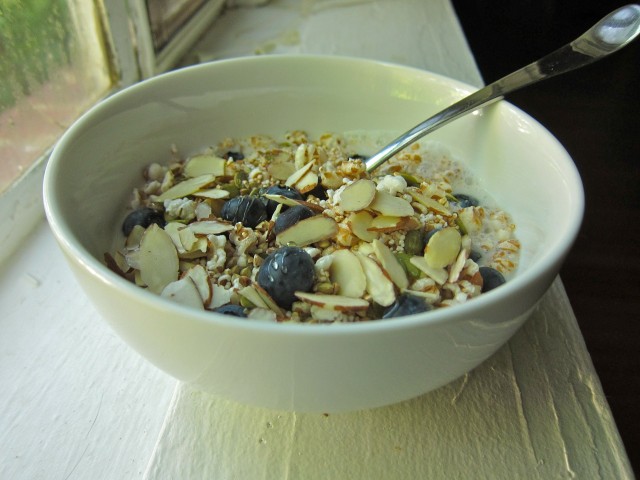 I was looking all up and down the healthy cereal aisle for a cereal that was low on sugar but had great texture. All of those cereals were too sugary and too expensive though, but I did find this little gem for about $2…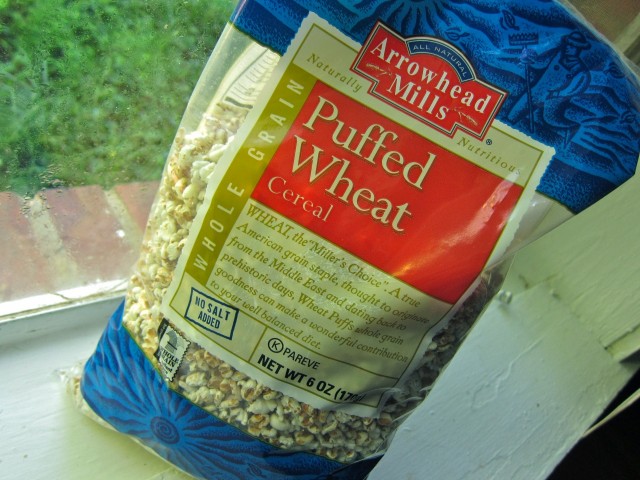 I used to love cereals like Smack's growing up, so I thought I could recreate something like that by adding a touch of honey to this Arrowhead Mills puffed wheat.
I bulked it up with some puffed amaranth, toasted buckwheat, raw pumpkin seeds, slivered almonds, and a topping of fresh blueberries. With a drizzle of honey and vanilla almond milk, it really did remind me of those sweet cereals of my childhood, but without all the extra sugar.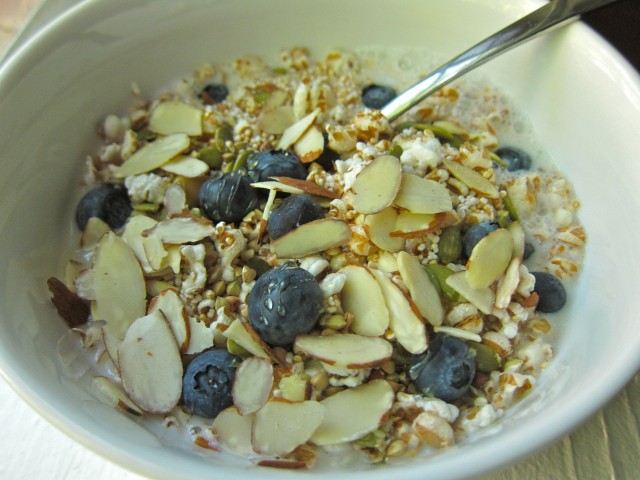 Puffed wheat cereal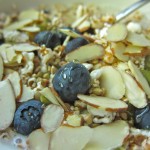 A healthy cereal for a fraction of the cost of the boxed stuff.
Prep Time: 3 minutes
Total Time: 3 minutes
Ingredients
1/2 cup

puffed wheat

2 tbsp.

puffed amaranth

1 tbsp.

toasted buckwheat

sprinkle of

slivered almonds

sprinkle of

raw pumpkin seeds

drizzle of

honey
Cooking Directions
Combine everything in a bowl, top with your favorite fresh fruit, and serve with your favorite milk or nut milk.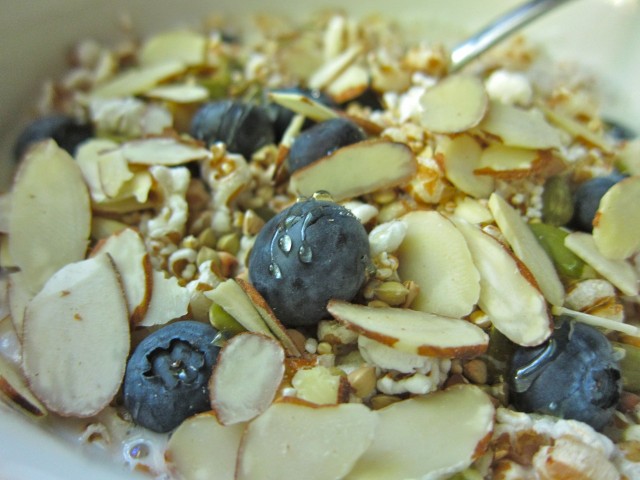 Just look at that honey drizzle!
This made for a light breakfast, perfect for a warm morning when I don't want anything too heavy. Now if I could only find a way to make Fruity Pebbles healthy….
What was your favorite cereal as a child?