So after checking out the snow yesterday Jeff got a tweet notifying him that The Brick Store was open and packed.
I don't know what we were thinking, but somehow we got the crazy idea to walk the 1.3 miles in the ice to grab a few beers once Jeff finished work for the day.
It was treacherous the whole way, and quite a workout! We caught sight of a bunch of kids sledding down a street into what would normally have been a very busy intersection, now deserted.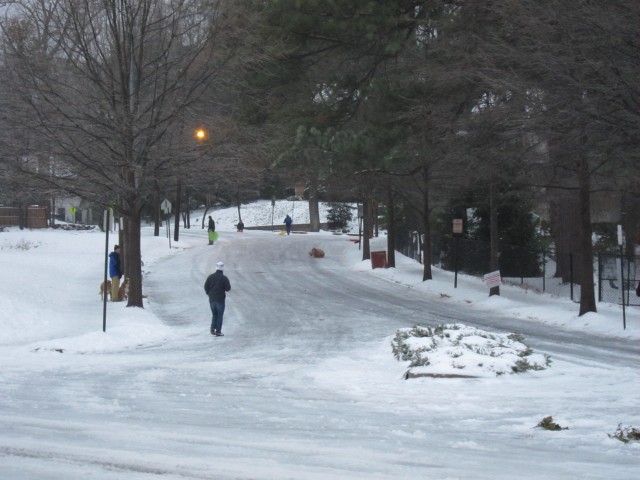 We watched them for a while, then started our trek uphill to The Brick Store.
The Marlay brought out their "white tablecloth" service…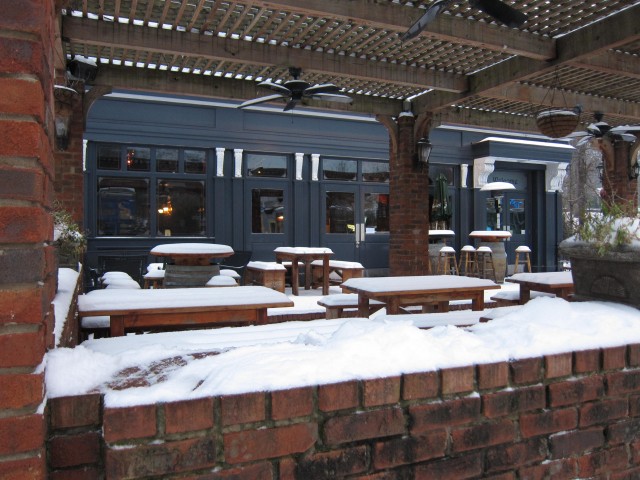 No where to stop for a break…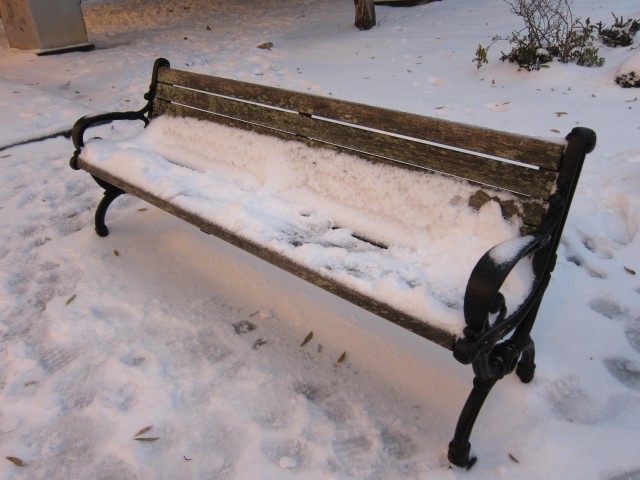 Onward to our final destination…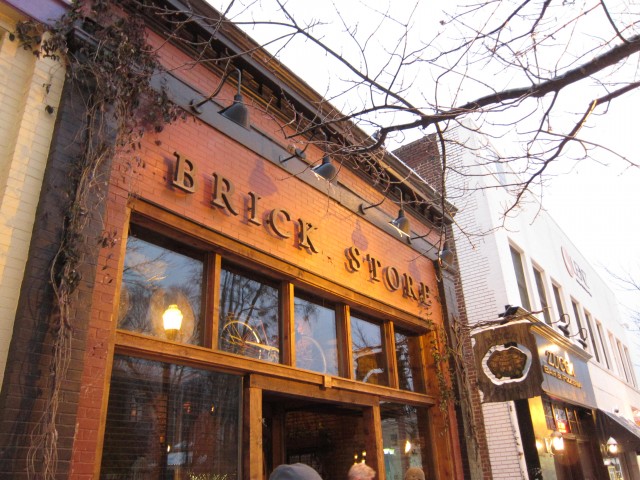 The Brick Store is Decatur's crowning glory. It is consistently rated among not only the best pubs in Georgia or even the States, but among the best in the world.
With their selection of brews numbering in the hundreds, their highly knowledgeable staff, and stellar pub food, it's truly no wonder it is so highly reviewed.
Jeff and I both ordered the Brasserie Dupont's Avec les Bons Voeux first.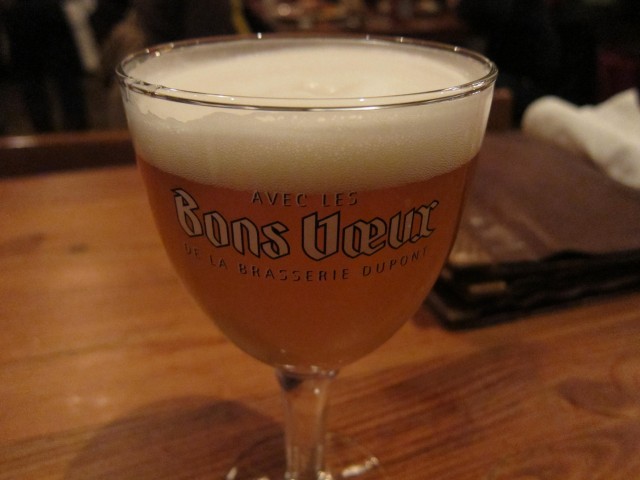 It was refreshing and citrusy. You'd think I'd want something dark and warming after that long trek to get there, but somehow this was exactly what I needed.
We ordered dinner too. I got a grilled turkey sandwich on rye with spicy mustard and a side salad with basil dressing.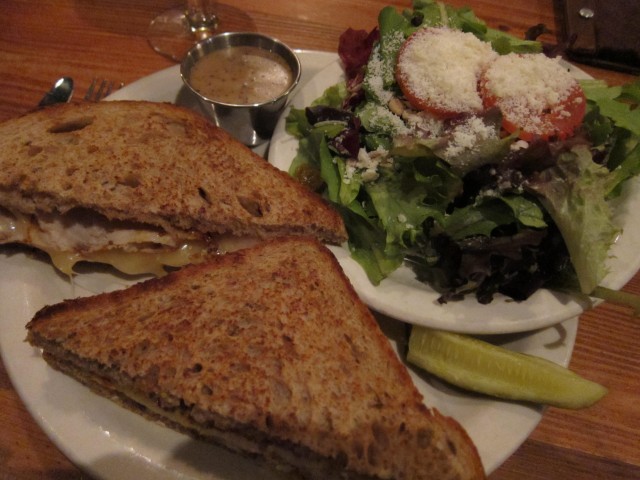 Jeff got a roast beef sandwich with "chips."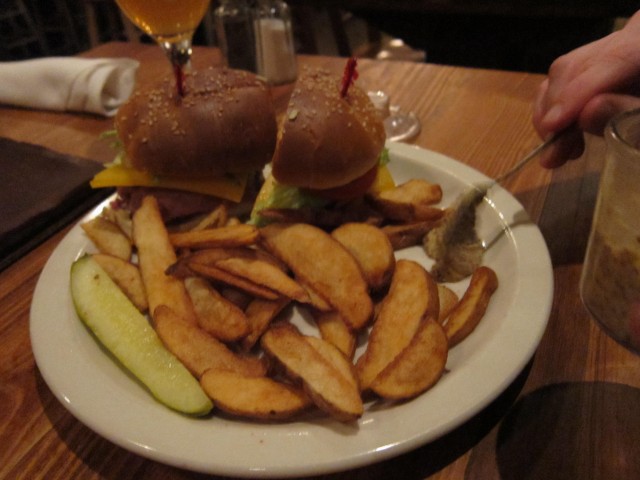 He puts that house-made spicy mustard on everything.
After dinner we had another round. This time Jeff got a scotch, Cragganmore.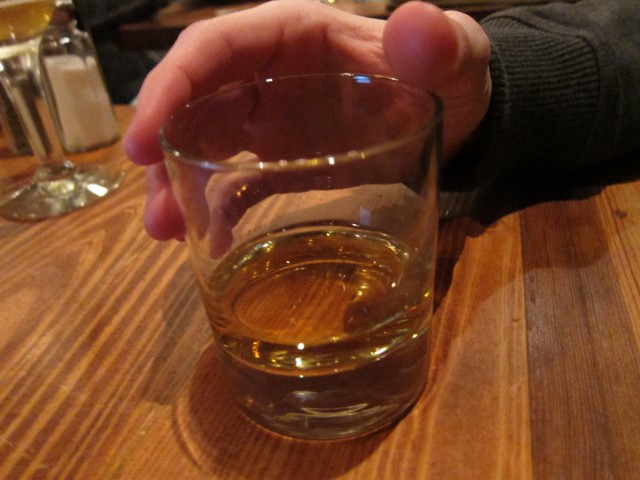 And I tried a St. Bernardus variety that I haven't had before, the Watou Tripel.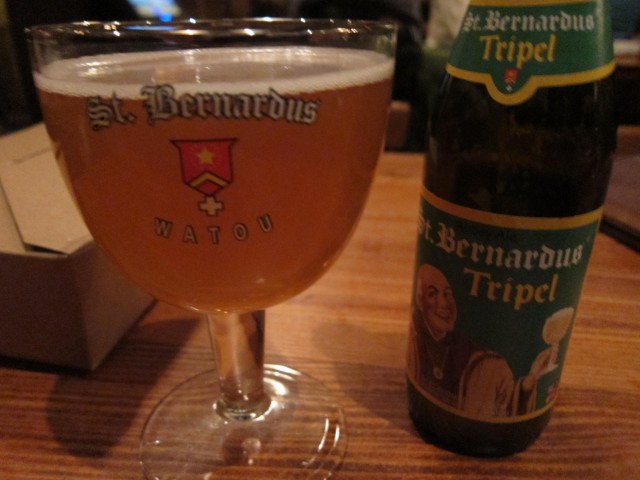 It was good, it had that sort of balmy filmy quality you get from oily citrus zest. Jeff's scotch was good too, pretty smooth and honeyed.
After that it was time to head back. The roads had become even more icy at this point.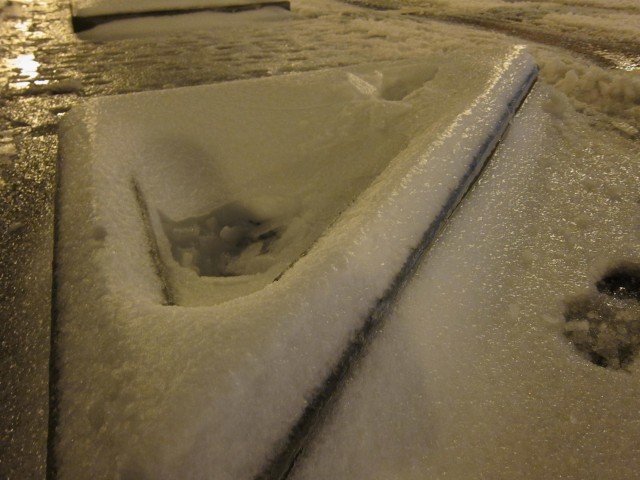 I actually slipped once and hit my hip pretty hard, I've got a nice bruise to show for it today.
We had a really good time though, typically we are not people that walk a mile+ in the snow and ice to go have a beer when we could just stay at home, but I'm really glad we did it, it was a fun little adventure.