It's been a good day. I mostly sat around the house, wrapped some presents, did some cleaning, nothing special.
I'll be really honest, this breakfast was not from this morning. Today I had pancakes, but we all know how photogenic those turn out so here's a picture of a bowl of yogurt with granola, pecans, buckwheat, pumpkin butter, and apple butter instead…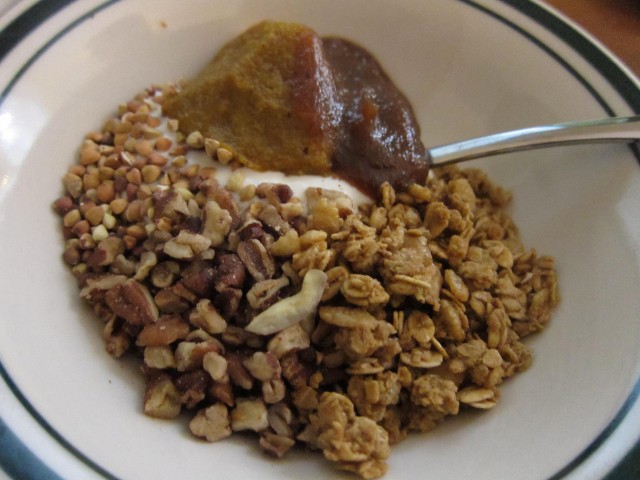 As long as we're being honest, this salad was also from yesterday's lunch…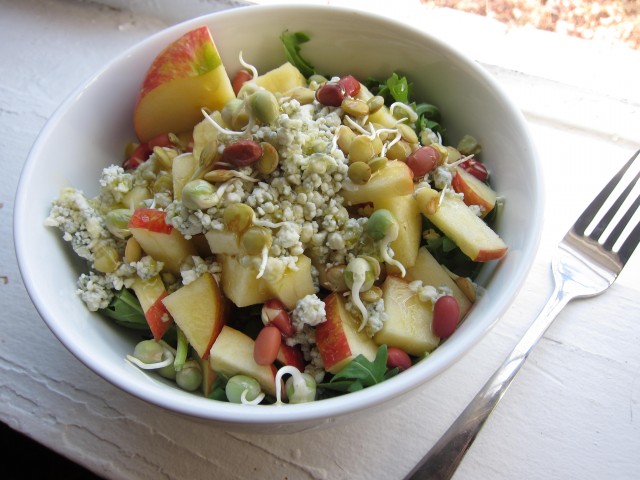 Aren't those bean sprouts the wackiest things ever?!? They look like little alien hatchlings stretching squiggly tentacles out of their newly-cracked shells. Ok, that was gross, I don't want to imagine that the next time I'm eating them. Too late I guess.
On to stuff that actually happened today!
We hit up Java Monkey in downtown Decatur for a coffee date. Here's my swirly soy latte which was so creamy and delicious!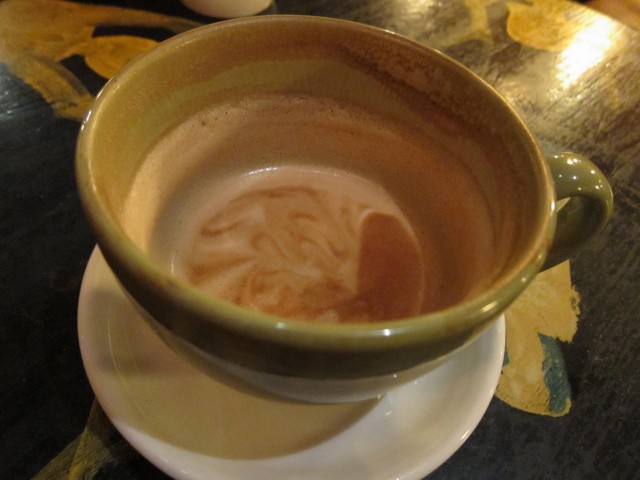 And Jeff is giving me that snide glare that says "Are you taking a picture of me?"
No honey, never.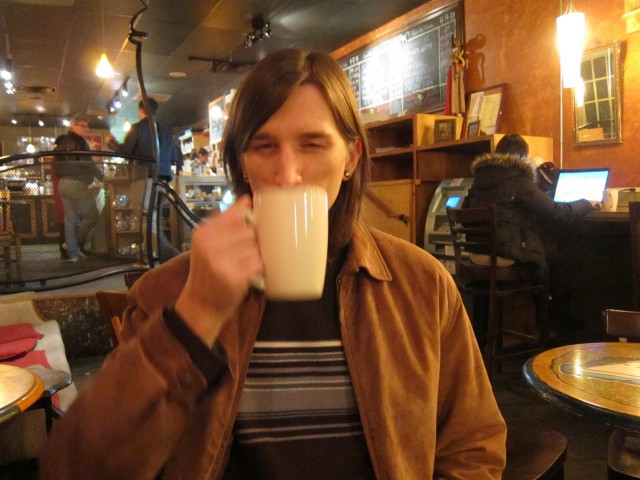 After that we revisited Ma Li for a tasty thai dinner. We started with a refreshingly springy seaweed salad dressed in toasted sesame oil.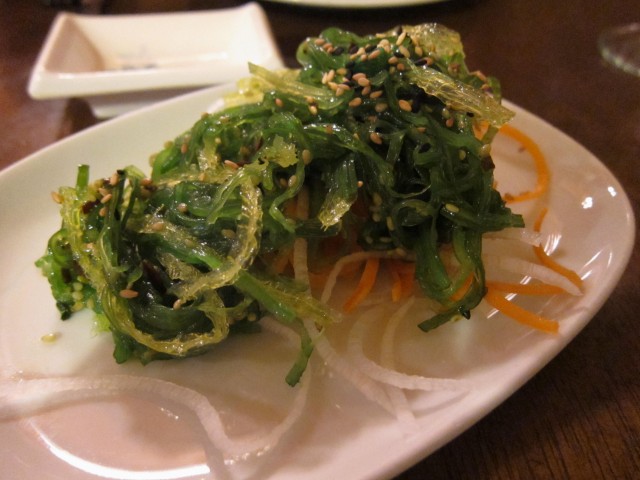 And had an obligatory sushi appetizer of an Amsterdam Roll and two pieces of inari. Mmmm….fried bean curd and teeny fish eggs, two of my loves.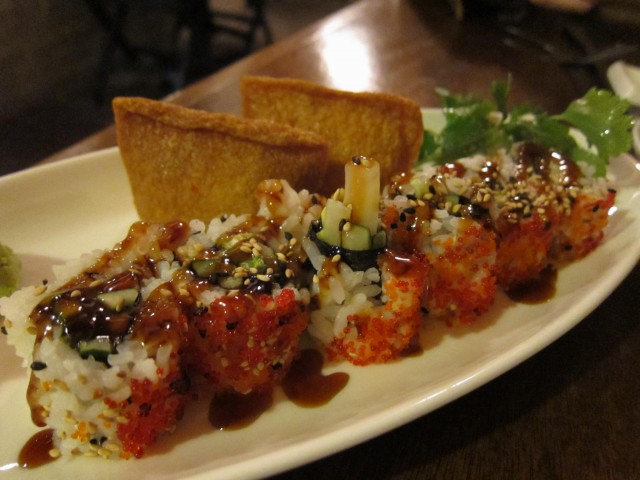 I got spicy basil tofu which was delicious but face-meltingly spicy.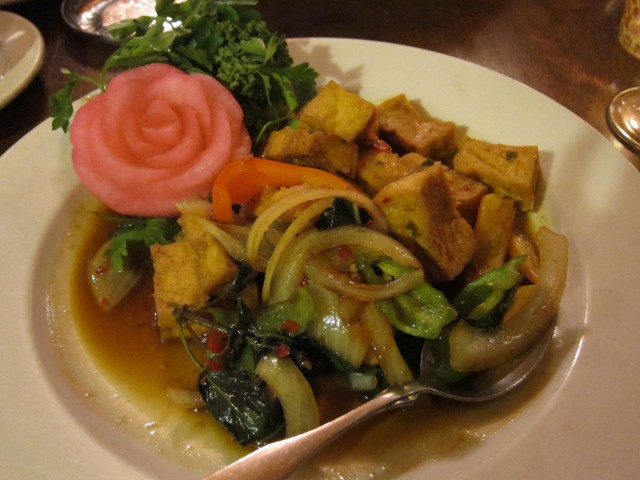 And Jeff got his favorite red curry duck.
We had a fabulous date together, I always love going to Ma Li.
Now we're gonna finish the night by cracking open a few beers we picked up at Ale Yeah! and watching some Neflix streaming under a fuzzy blanket.
Ahhh…I'm all warm and toasty just thinking about it!