I wasn't going to do the whole "greatest hits of 2010" thing mostly because my blog is still under a year old and I figured that I didn't really have enough material to do it. But, as I looked back through my posts and flicked through my folder of pictures I've used on the blog in just this year alone, I realized that I had more than enough highlights to share.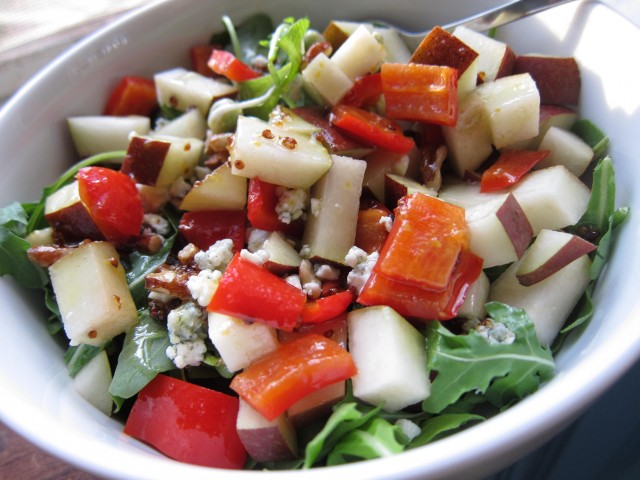 These are the personal posts that either got the most attention or are at least worth another look:
So, what am I? – My first proclamations about how I eat.
Running with scoliosis – Why running is both difficult and yet important to me.
A fond farewell to "my gym" – Where and how I learned to have confidence while exercising.
Libations, Liam, and Lakesha – What can I say, this is just hilarious.
Decatur Craft Beer Festival – I caught some flak from local blog readers for not enjoying this festival. Oops!
Many milestones –  Becoming Mrs. Tucker and quitting my job.
Run Like Hell 5K, 2010 – My first race ever and I kicked a$$!
My first Atlanta blogger meet-up – Feeling like a real part of the blogging community!
Taking responsibility – Feeling the pressure to make more ethical eating choices.
Atlanta Fresh – Reintroducing dairy to fight some tummy troubles.
The real deal –  Discovering that vegetarianism is not my platform for activism.
10 things – Some personal info to help my readers get to know me better.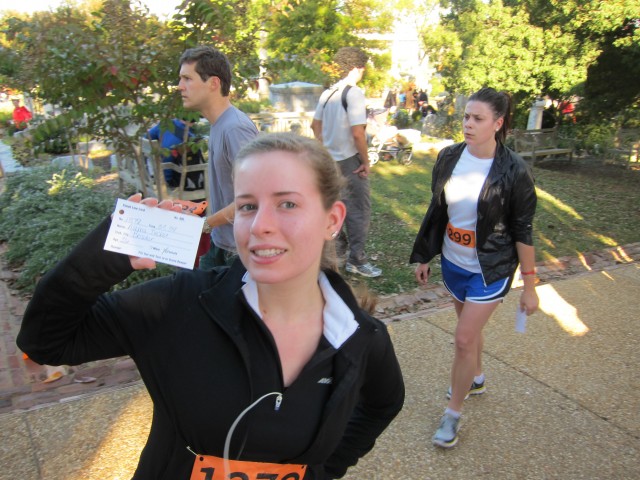 And these are some of my favorite recipes from this year:
Quinoa with chickpeas and butternut squash
Salmon over honey-soy soba with onions and shiitakes
Claypot salmon with asian vegetables
Apple bars with cinnamon "cream cheese"
Slow-cooker split pea soup and spread
Maple cinnamon breakfast quinoa
Spicy chickpea and onion donburi
I thought it might also be fun to do a collage of some of the most beautiful food I've had the pleasure of eating this year!
You want more? Here's some interesting stats you might find amusing:
Most visits in a single day- 117
Typical visits in a day- 25 to 45
Total spam comments received to date- 605
5 top searches that lead to someone finding my site in the last 30 days:
domokun – 87 Visits
domo kun – 57 Visits
thyme bombe – 30 Visits
domo-kun – 16 Visits
crusting buttercream – 4 Visits
(Apparently that image I used brought me a ton of traffic from people searching for domo-kun!)
3 people found my blog searching for "why drink cinnamon tea when sick"
2 people found me searching for "asian vegetable like parsnip"
1 person searched "drink thyme good for you?"
1 person searched "bombe nuts"    <—-Huh?
1 person searched "I love burritos"   <—-ok seriously WTF?
Thank you all for reading and for all of your thoughtful comments. I appreciate each and every one of you greatly. I hope next year I can make this blog into something even better and more exciting while still holding on to the things that make you keep coming back now.
Happy New Year from all of us at Thyme Bombe!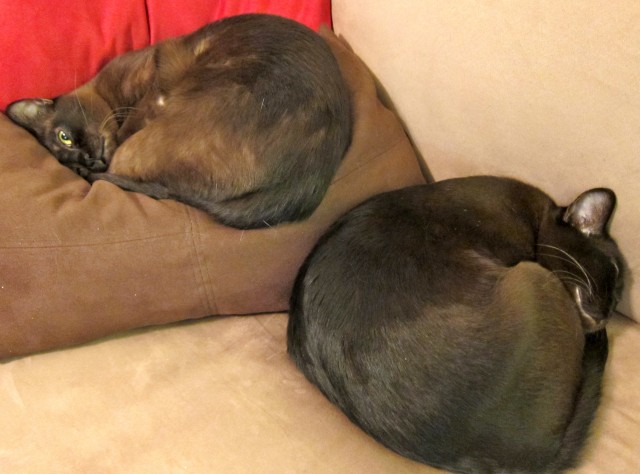 See you next year!